The iPhone 8, the end of the original design era, at the end of 2019. If you'd bought one when it launched two years ago and were asking me if you were still good to keep going with it today, and for another year or two, I'd say sure.
With Apple's typical build quality, the headroom designed into its A11 Bionic chipset, and the constant software updates it's both gotten and will keep getting for some time to come, I'd say absolutely.
But buying an iPhone 8 new, now, and in the age of iPhone 11? But starting at $449?
iPhone 8 in 2019 review: Design
The iPhone 8 still comes in two sizes, regular and Plus, with a 4.7-inch or 5.5-inch LCD Retina display. And it still looks every bit like an iPhone, of course. Apple has this habit of making new phones look like old phones. Even when they rebuild the phones at the atomic level, developing whole new formulations of existing materials, like they did from iPhone 6 to iPhone 6s, or when the switch those materials completely, like going from aluminum to glass for the iPhone 8. They don't just keep pouring new batter into old molds, they make all new molds as well.
Apple just really, really believes that their designs are the best possible designs that they're currently capable of for that type of device meant to do those types of jobs. And they're not going to change for whim or whimsey or for simple changes sake. They're only going to change when they can make it meaningfully better.
Which is what they did the exact same year with the iPhone X.
But here's the thing. We're humans, and as much as we hate boredom we also hate change. Because human. So, for everyone who may have thought the iPhone X was just too much change, Apple also made the iPhone 8, which was more and better of the same.
More properly, the ultimate version of the same: The last iPhone in the lineup to include the original, iconic, forehead and chin design, with the Home button square — circle! — in the middle of chin.
No, you don't navigate this one with those new-fangled iPhone X-style gestures. You click the Home button to go home. You double click it to multitask. You hold it to summon Siri. And you rest your finger on it to unlock with Touch ID. No face needed.
The enhanced ion-exchange glass, same as on the iPhone X, was state-of-the-art at its time. Part of the ongoing close collaboration between Apple and Corning that allows iPhones early and custom access to whatever eventually becomes the next generic version of Gorilla Glass.
It's not as strong as the glass in the current iPhones 11, and it's slippery, like the 11 and unlike the textured 11 Pro. Regardless, glass is still glass, so all it can ever do is give you better odds of surviving an unintentional scratch or drop.
If you share my — and the original Star Wars movie's — love for the look of used technology, that's one thing. If you want to keep it mint, you'll need to case and screen protector it out.
The glass also has a seven-layer coloring process for both opacity and depth, in silver, space gray, and the 2017 version of coppery gold. Sadly, my favorite, the product RED version, is no longer available new.
The two layers of glass, front and back, and bound along the sides by color-matched 7000 series and "aerospace" grade. To prevent attenuation between the different antenna systems, there are still breaks in the bands. Those are color-matched as well.
They're also microscopically sealed to protect against liquid and particle ingress. It's IP67, and rated for up to 1m of water for up to 30 minutes, same as the iPhone 7. Not 2m like the iPhone 11 or 4 meters like the iPhone 11 Pro.
The speakers are 25% louder than the iPhone 7, though nowhere nearly as capable as the wide stereo of iPhone XS or spatial audio of the iPhone 11. Still, they're good enough for listening to podcasts or making speakerphone calls. Not too Mikey, not too Vader.
The display is Apple's Retina. Not Super Retina like the OLED iPhone X and later, or even Liquid Retina, like the edge-to-edge iPhone XR and later. Just good old Retina.
The iPhone 8 has a 1334-by-750-pixel resolution IPS LCD display at 326 ppi, and the iPhone 8 Plus has a 1792-by-828-pixel resolution at 326 ppi.
Both are DCI-P3 wide color gamut, which means richer reds, deeper magentas, and more vibrant greens. And they still look great, almost as good as the Liquid Retina… just bracketed by bezels.
It's got the same True Tone ambient color temperature matching as every modern iPhone, so whites look paper white, not yellowish or blueish white, and the same 1400:1 contrast ration and 625 nit max brightness of the iPhone 11, just nowhere near the 2,000,000:1 and 800 nit sustained, 1200 nit peak of the iPhone 11 Pro.
So, while even the iPhone 8 Plus can't match the iPhone XR or iPhone 11's 6.1 inch Super Retina display in physical size or screen to bezel ration, they still go blow for blow when it comes to quality, and the iPhone 8 Plus even beats them on total pixel density — 401 poi vs. 326 ppi for the regular 8, XR, and 11 — if that's something that really matters to you.
iPhone 8 in 2019 review: Camera System
The iPhone 8 has a single 12mp f/1.8, optically stabilized, wide-angle rear camera system, similar to the iPhone XR, albeit without the focus-pixel and segmentation mask generated Portrait Mode, or any of the Smart HDR features that came with more recent versions of the A-series Bionic chipsets.
The iPhone 8 Plus has a dual-camera system, adding a 12mp f/2.8, telephoto lens to the mix. So, yeah, the iPhone 8 Plus has a wide-angle and telephoto, like the iPhone X and XS had, an unlike the iPhone 11 has, because Apple went with wide and ultra-wide there instead.
The dual camera does allow for portrait mode and Portrait Lighting, though. So, you can still get your bokeh and stage effects on.
It was a really good camera for its time, with deeper pixels to reduce cross-talk, and a then-new color filter, for wide dynamic range, truer tones, and less noise.
Thanks to the A11 Bionic's image signal processor, it handles all the auto-white balance, auto-focus, and auto-exposure you'd expect, and analyzes the scene for lighting, people, motion, sky, fabric, other textures, and other elements and continuously optimizes for capture.
Again, it's not as good as the current-generation A13 Bionic and Smart HDR system, and if photography really matters to you, whether it's documenting your travel or preserving the memories of the friends, family, and pets you love, design aside, this is the biggest difference you'll experience between a 2017 and 2019 iPhone, especially as we move in 2020 and beyond.
That's especially true for low light photography. Apple has just introduced Night Mode for the first time on the iPhones 11, and it's just the beginning of the next leap forward in computational photography. Whereas, the iPhone 8 is pretty much the end of the first leap.
Don't get be wrong, it's no slouch, it just doesn't compare to the latest and the greatest.
The same applies to video. The iPhone 8 can record 4K at 60 FPS. And it can maintain that capture rate for extended periods of time without breaking a sweat. It just can't do 4K at 60 FPS with extended dynamic range the way the iPhones 11 can, if that matters to you.
Likewise, it can't record in stereo audio like the iPhone XS, XR, and 11 can do.
When it comes to the front-facing camera, the differences are even more pronounced. And that's due entirely to the absence of the TrueDepth camera system that debuted on the iPhone X.
Never mind 12mp, 4K 60fps or 120fps slowfies, there's wide angle, and no portrait mode, no Animoji or Memoji, and no anything that requires depth data, because there's no depth data.
If you're the kind of person who's already shaking your fist at the very idea of augmented reality on a camera system, then what there is on the iPhone 8 — 7mp, f/2.2, wide gamut — will suit you just fine.
iPhone 8 in 2019 review: Power and performance
The A11 Bionic was Apple's first attempt at integrating neural engine functionality into their system-on-a-chip, or SoC. Built off the same but better performance.EFFICIENCY fusion design as the A7, it added the ability to support features like Face ID… which didn't matter so much for the iPhone 8.
More recent chips, like the A12 in the iPhone XS and XR, have made the neural engine right and proper with 8 cores, and the A13 in the iPhones 11 has pushed machine learning out, throughout the CPU and GPU as well.
The biggest improvement the A11 had over the A10, though, aside from just a speed increase, was that instead of four cores it has six, two high-performance and four high-efficiency. Instead of being locked in pairs, all six cores can be addressed at the same time for some impressively massive parallelism. And, it had Apple's first, custom, three core graphics processor. All of which, in typical Apple fashion, let A11 out-performed a lot of even desktop Intel silicon at the time, never mind Qualcomm's phone stuff.
It also had Apple's custom performance controller, which is part of what lets Apple provide faster performance and better efficiency. In other words, be more powerful with less power draw.
As far as that relates to battery life, Apple rates the iPhone 8 and iPhone 8 Plus as getting roughly the same amount of battery life at the iPhone 7 and iPhone 7 Plus.
That's about an hour and a half less on the Plus than on the iPhone XR and two and a half hours less than on the standard iPhone 11.
Up to 13 hours of video and 40 hours of audio on the iPhone 8, and 14 hours of video and 60 hours of audio on the iPhone 8 Plus, versus 16 hours and 65 hours, and 17 hours and 65 hours respectively for the XR and 11.
The 11 Pro and 11 Pro max, meanwhile, are rated for 18 and 20 hours of video and 65 and 80 hours of audio respectively.
That's still enough to get many people through the day, and in the era of inductive and fast charging, easily through the day.
The iPhone 8 has the same inductive charging capabilities as any of the newer iPhones — up to 7.5 watts on any Qi-compatible charging pad or surface.
Also, the same wired potential. Yes, it comes with the rinky-dinky 5 watt Lightning to USB-A cable and adapter in the box, like the iPhone 11 does to this day, but if pony up the extra $20 for a USB-C to Lightning cable, and $30 for an 18 watt adapter — or just use a USB-C MacBook brick if you have one – and you fast charge up to 50% in just 30 minutes.
Which, legit, still isn't as fast as some other phones, but it's a good balance between speed and not generating so much heat as to thrash the long term health of your battery.
If the longest battery life possible is important to you, and you don't mind the size, though, you should go with the iPhone 8 Plus.
iPhone 8 in 2019: iOS 13 and Ecosystem
Even though the iPhone 8 debuted in 2017, Apple just updated it to iOS 13 day and date with the brand-new iPhone 11. That's one of the biggest advantages of Apple's approach: Build massively over-powered chipsets, put them in really well-manufactured phones, and then update them with new software and services for 4-5 years.
The iPhone 6s, which debuted in 2015 with iOS 9, just got iOS 13 in 2019, so the iPhone 8, which debuted in 2017 with iOS 11, and just got iOS 13, should still get iOS 14 next year, iOS 15 the year after that, and maybe more.
And can use iMessage, FaceTime, Apple Pay, Apple Cash and Apple Card in the US, Apple Music and Apple Arcade, as well as Apple TV+ as of November 2019.
And all the bazillion iPhone apps in the App Store, with exception of any features that might require a TrueDepth camera on the front or other, newer hardware like the U1 positioning chip, eventually.
Likewise, the iPhone 8 is compatible with Apple Watch and AirPods, should you want to get your health and near-field audio on.
That's the other big advantage to Apple approach: Make an ecosystem and keep it as compatible as possible and the benefits to one product become the force-multiplied benefits to every product.
Up to and including things like Today at Apple, which offers free classes on photography, video, music, design, and development at every Apple Retail location.
If you're reviewing this stuff fairly and accurately, all of those value adds simply have to be factored into the value proposition of the device.
How much does it cost and how much does it deliver for that price?
iPhone 8 in 2019: Pricing and conclusion
Phones, tablets, watches, everything has been getting more and more expensive over the last few years as everything from manufacturing to components to new technologies like TrueDepth cameras ratchet up the costs.
But, at the same time, as Apple's been pushing price points at the top, they've started doing something interesting at the bottom as well.
It really started with the 9.7-inch iPad — now 10.2-inch — hitting $329 dollars, which I and many others called the best damn deal in tech. Now, the Apple Watch Series 3 has just been re-introduced at $199, which may just be the co-best deal?
There are rumors that Apple might do something iPad-like with a new iPhone SE next year. But, for now, there just isn't an equivalent.
The closet you can get is the iPhone 8. Everything that, while classic, was brand new in 2017, starting at $699 for the regular and $799 for the Plus, are being re-introduced for 2019, starting at $449 for the regular and $549 for the plus.
That's for 64GB. 128 GB will run you an extra $50, $499 and $599 respectively.
Now, I'm not going to say that's another of the best deals in tech. Not even close.
If you aren't in a rush, maybe wait and see what early 2020 brings. Otherwise, starting at just $599 — just $150 more — you can get an iPhone XR, which offers more colors, a more recent chipset, a better camera, Face ID, and an edge-to-edge display. If installment plans are an option for you, the difference between an iPhone 8 and an iPhone 11 can come down to a burger or latte or two a month.
You can also sometimes get good, even great deals on second-hand iPhones if you know how to avoid the potential risks.
But, if you absolutely don't want to spend even a dime more and you want to buy new, or you absolutely see the classic design as a positive and not a negative, and they can pry the Home button and Touch ID from your cold dead digits, then the iPhone 8 still offers some of the advantages of a modern iPhone and for much less than any new iPhone.
Sure, you can get current gen phones with decent to outstanding specs for the same price, maybe even a little less. But they don't run iOS, the components aren't always as consistently good or feature sets as complete, consistent, or considerate to humans, and they don't come with the Apple ecosystem, which does add significant value well above and beyond the cost. Especially if you've already invested in it.
So, If you love everything about your existing iPhone 4 or 5, 6 or 7, or if you just want to get off your last, old, free phone and get onto iOS, with a quality built, fairly feature complete iPhone that's see you through the next few years, you can get in on the iPhone or iPhone 8, and starting at $250 less than the current iPhone 11 — $449.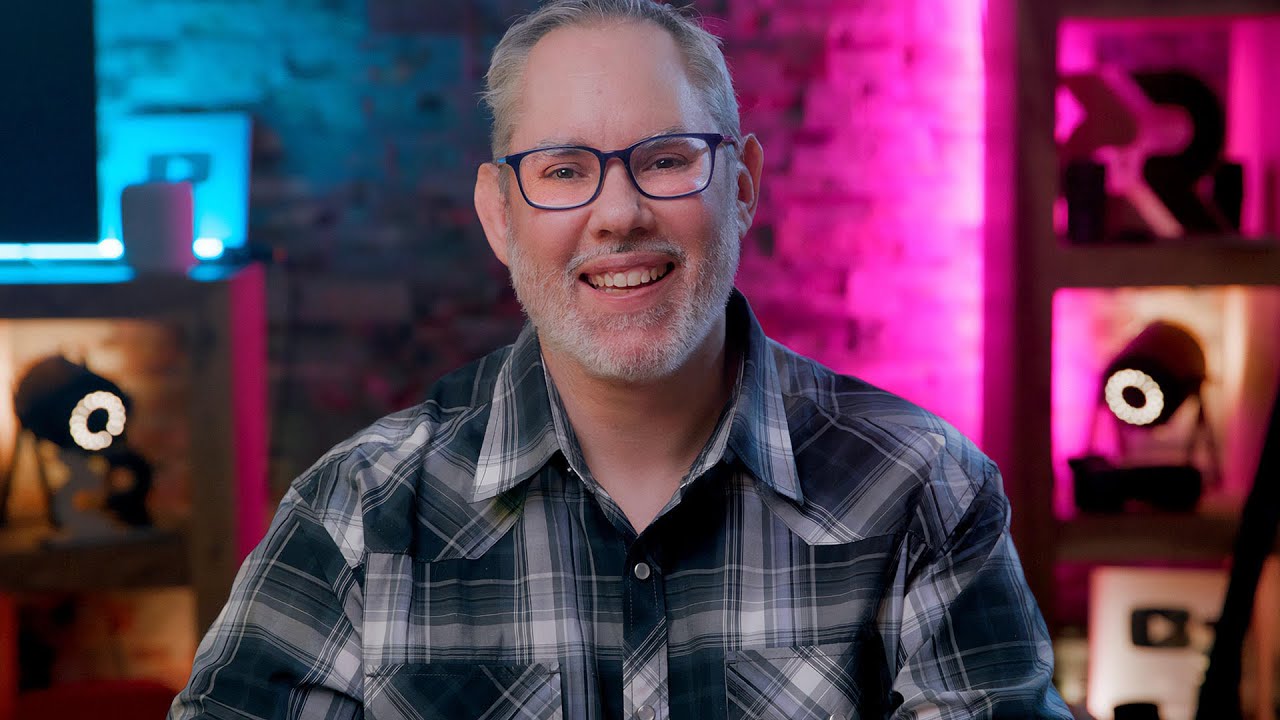 Rene Ritchie is one of the most respected Apple analysts in the business, reaching a combined audience of over 40 million readers a month. His YouTube channel, Vector, has over 90 thousand subscribers and 14 million views and his podcasts, including Debug, have been downloaded over 20 million times. He also regularly co-hosts MacBreak Weekly for the TWiT network and co-hosted CES Live! and Talk Mobile. Based in Montreal, Rene is a former director of product marketing, web developer, and graphic designer. He's authored several books and appeared on numerous television and radio segments to discuss Apple and the technology industry. When not working, he likes to cook, grapple, and spend time with his friends and family.