Manufacturer gets order for 15 million iPhone 5s for September release?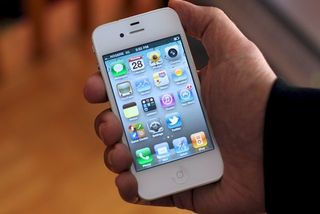 DigiTimes is reporting that Taiwanese manufacturer Pegatron Technology has landed a huge order from Apple to manufacture the iPhone 5. The order is thought to be in the region of 15 million iPhone 5 units and it will start shipping in September. Pegatron Technology currently manufactures the Verizon CDMA iPhone 4 for Apple. The information comes from upstream component makers, of course, and not from Pegatron Technology itself.
DigiTimes has a very patchy record with iPhone and iPad rumors so take this one with the usual factory-sized grain of salt. Personally I think the rumor of the iPhone 5 launching in September is reasonably accurate and that it will be a minor upgrade too. I can see a processor bump, more RAM and a better camera but not much more.
UK editor at iMore, mobile technology lover and air conditioning design engineer.
....Then I'm gonna stick to my Galaxy S2, waiting for the iPhone6.....

If it is a minor upgrade I will also jump ship and would probably go for the galaxy S2. And will probably get an iPad a few months down the line for my iOS fix.
Although I mostly purchase media and content etc for my "phone" device

I'll stay with my iPhone 4 for now. Next year.

i want my 64gb storage space

If it's a minor upgrade.. I'm gonna either go for the HTC EVO 3D or the Samsung Galaxy S2

Staying with the 4 unless 1) It's a major upgrade 2) Apple strong-arms AT&T to let me upgrade early at the subsidized price.

When they have a 4.3 inch screen and a some other eye catches, like an LED display or something, ill buy one again.
But for now my HTC Inspire is doing just fine. :)
Get the best of iMore in in your inbox, every day!
Thank you for signing up to iMore. You will receive a verification email shortly.
There was a problem. Please refresh the page and try again.