Bottom Line: Eliminate Wi-Fi dead zones with a seamless Meshforce Wi-Fi system to keep your internet signal strong and fast, even in that corner bedroom.
Pros
+

Expands Wi-Fi coverage up to 6,000 sq. ft.

+

Mesh network works seamlessly as users move between mesh points

+

Provides parental controls and guest network access
Cons
-

Occasionally bugs out and requires a restart

-

MyMesh app doesn't reflect current internet speeds
You can always trust iMore. Our team of Apple experts have years of experience testing all kinds of tech and gadgets, so you can be sure our recommendations and criticisms are accurate and helpful. Find out more about how we test.
Wi-Fi dead zones inside your own home can be infuriating when you pay good money every month for high-speed internet. In my house, we have the office on one end and the game room on the other, so no matter where you put the modem, somebody loses. A standard modem simply cannot provide reliable coverage in most two-story homes or even a one-story house with a long layout. The latest and most convenient solution to this problem is a mesh network.
The MeshForce Wi-Fi system connects to your current modem and uses multiple M3 mesh points to broadcast a strong Wi-Fi signal throughout a much larger area. The mesh network overlaps from one mesh point to the next, so your devices will connect to whichever M3 is closer. This ensures a strong connection as you move from one part of the house to another, even into the furthermost corners of your home. No more dead zones!
Big speed + big area
MeshForce WiFi System: Features
The most important features to note about the MeshForce system are the multiple mesh points and huge range. This is a dual-band Wi-Fi system that uses multiple mesh points to amplify the signal coming from a traditional router and create a sort of Wi-Fi blanket that covers an entire home with a strong signal. That means no dead zones.
Each of the MeshForce M3 mesh points can cover an area of 1,000 sq. ft., so with six mesh points, you can cover up to 6,000 sq. ft. of space with a strong, reliable Wi-Fi signal. As an internet user moves from one part of the home to another, their device will automatically pick up signal from the closest M3 point; therefore, they never lose full signal strength, even on the far side of the house.
Swipe to scroll horizontally
| MeshForce | Mesh WiFi System |
| --- | --- |
| Type | Simultaneous Dual-band Wi-Fi |
| Speed | Supports gigabit ethernet and 1200Mbps dual-band Wi-Fi |
| Signal range | Up to 6000 sq.ft. with six mesh points |
| Security | WPA/WPA2-PSK Encryption |
| Compatibility | Both 802.11n and 802.11ac standards |
| Internet settings | Supports PPPOE, Dynamic IP, Static IP, Bridge Mode |
| Ports | 1x shared Gigabit WAN/ LAN Port / 1x Gigabit LAN Port |
| System requirements | iOS 9 or higher/ Android 4.4 or higher |
| Colors | White or black |
When it comes to speed, MeshForce can support gigabit ethernet and 1200Mbps of dual-band Wi-Fi, which is pretty impressive for a large-scale mesh system. Some users say that the system does not actually live up to this claim, but for my situation, the speed is just fine. They also offer some nifty parental control and guest login options, which I'll go into in the next section.
Bye bye dead zones
MeshForce Wi-Fi System: What I like
The major benefit I've enjoyed with MeshForce is the eradication of dead zones (finally!). I'm living in a big 4,000 sq.ft. farmhouse and the internet here has been a nightmare from day one. Not only am I obligated to use satellite internet (yuck!) due to living in a rural area, I'm also limited to the range of one single internet router for the entire house. I've tried satellite hot spots and extenders, but it always ends up being a headache when people try to connect simultaneously from different areas of the house.
Now, after using MeshForce for a few weeks, the days of infuriating dead zones and stagnant speeds are finally behind me. In the screenshots above, you can see how the internet speed went from two bars at 17Mbps before MeshForce to three bars and 31Mbps after connecting to the mesh network. With satellite internet, I am limited to a mere 30Mbps download speed (yikes, I know), but at least with MeshForce, I can enjoy the full strength of those 30Mbps in my corner bedroom, where it stayed around 10 or 15Mbps before. Even in the far game room, previously a total dead zone, we are now receiving full signal from the farthest M3 mesh point.
Another cool aspect of this system is the MyMesh app that I use to manage network settings. It's super simple to set up and use, and it gives me remote access to manage the MeshForce network from anywhere. I use the MyMesh app to control my kids' internet usage too; their devices can be totally blocked from accessing the internet at my choosing, such as after bedtime or on those fun "I hate homework" days. When the kids need a break from the internet, I just shut it off for the kids while I still enjoy full usage.
The same goes for the guest network options. In a matter of seconds, I can set up a dedicated internet network for guests to use, so they can log in and use the internet without access to my own private network password. This has been surprisingly useful when distant relatives come to stay.
Press restart
MeshForce Wi-Fi System: What I don't like
Honestly, I don't see many drawbacks with the MeshForce system. It's worked really well for me, with only the occasional signal drop. This has happened twice; the signal dropped completely, and I had to restart the main M3 mesh point to get it working again. I will note that both times the signal dropped, it happened after a momentary power outage due to bad weather. While the original modem will reconnect on its own after an outage, the MeshForce router will require a manual restart. So, all in all, a quick system restart after a power outage is not a big deal for me.
One other thing that I found strange was that the internet speed display within the My Mesh app only shows the download and upload bandwidth that you are currently using. If you're streaming videos and using a full 30Mbps, it will show the download speed as 30Mbps. However, if you're not using the internet, the app will show the download and upload speeds as 0Mbps, which isn't helpful. I want to see the current internet speed reflected, as they are when running a basic speed test.
Bottom Line
For anyone whose original internet modem is not providing coverage across the entire home, the MeshForce Wi-Fi System creates a reliable mesh network to amplify signal into every corner of the house. If you have an M3 mesh point for every 1,000 sq. ft. of space, there will be no more dead zones, even in those rooms that are furthest from the modem.
Although I came across the occasional signal loss after a power outage, it turned out to be an easy fix that didn't cause any great complications. Overall there were very few cons to using the MeshForce app, only a stronger internet connection in my bedroom and game room, which is exactly the solution I needed.
Simple, reliable signal
MeshForce Whole Home Mesh WiFi System
A meshy internet blanket

The MeshForce Wi-Fi system will blanket your home with a high-speed internet signal that even extends into the surrounding yard.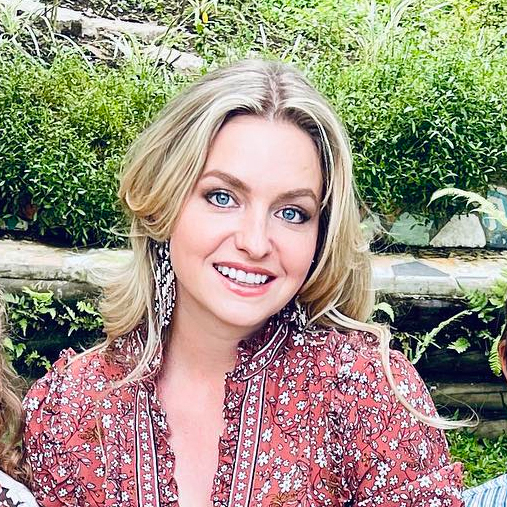 Jaclyn Kilani is a content writer at iMore. She's a longtime Apple addict with a flair for creating (written works, design, photos; you name it!) on her devices. Jaclyn has also worked in the marketing sector for over 16 years, dabbling in a bit of everything from writing to graphic design and digital marketing. In her heart of hearts, however, she is a born writer and an avid reader who adores everything about the written word. Someday she may even churn out a book or two.

Throughout her career, Jaclyn has also developed something of an addiction to all things Apple. Her professional and personal life is enhanced by an ever-growing collection of iPhones, iPads, MacBooks, Apple Watches, and even AirTags. Luckily, this expensive habit is of great use to her work at iMore, where she writes with authority on Apple products and the accessories that go with them.