Top 5 Facebook Apps for iPad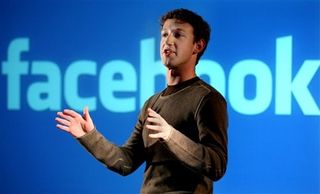 TiPb checks out the best, most must-have Facebook apps to load up on your iPad
Facebook CEO, Mark Zuckerburg has famously said that "The iPad is not Mobile" and so Facebook has no plans to develop an official iPad app. Luckily there are plenty third party Facebook apps in the App Store. We've already given you our top 10 apps and games for iPad but this time we're going more specific, and more social! So read on for TiPb's Top 5 Facebook apps for your iPad!
MyPad+ is a great Facebook client that looks and feels like Twitter for iPad. If youre used to the official Twitter app, you will feel right at home. MyPad supports multiple logins, and implements Facebook, in a really sleek fashion. The app also includes completely native chat and a built-in browser for any of those external links.
[Free (opens in new tab), $0.99 (opens in new tab) - iTunes]
Friended displays lots of data in its unique column view, including the live feed, your friend's recent pictures and your recent friends. It has full native support for chat. Friended sports lots of popups as you navigate through the app, so you never lose the info in a background. You can view any external links within the app as well.
[Free (opens in new tab), $0.99 (opens in new tab) - iTunes]
Friendly for iPad offers lots of features that you'd expect in a facebook app, and then adds even more. The app has support for multiple logins if you share an iPad with anyone else. You can upload pictures to facebook and Friendly even offers 16 fun photo effects, like Black and White and Sepia. It also supports facebook's "New Messages". Friendly is the only iPad app that allows you to edit profile details, through its built in browser. There's also an option for push notifications for birthdays.
[Free (opens in new tab), $0.99 (opens in new tab) - iTunes]
FacelyHD is basic app with a large UI for easy navigation. Despite this, the app includes full support for chat, with saved history within the app, as well as facebook's 'New Messages'. FacelyHD also offers push notifications for messages, pokes, friend requests and chat, which you can turn off individually.
[$0.99 (opens in new tab) - iTunes]
Although its not strictly an app, Facebook.com is a great free alternative way to view facebook on your iPad. There is no need for any additional downloads and it works just as it would on a Mac or PC, with the exception of chat functionality, and apps.
So there you have them, our top 5 best ways to Facebook on your iPad. Be sure to check out our Picks of the Week and iPad App and Games Forum for more recommendations, and if we missed any of your favorites leave them in the comments below!
Get the best of iMore in your inbox, every day!
Writer for iMore, YouTube Vlogger, and Host for [TEChBrits]
I use Friendcaster since it's got an amazing interface for albums and it's 100 % free with not full versions.

Right now I am using the free versions of Friendly and Friended and can't decide which one is better. They both have pluses and minuses.
However, I really wish these developers would come up with a better iPhone app. The stock one from Facebook is absolutely the worst!!

I totally agree on that. I have found Beejive FB to be a great alternative to Facebook's default app. It has a far more advanced chat feature as well.

Face.ly is my favorite for ipad and iphone.

I was using Friendly and loved it until about a month ago when FB made a change which broke the app. Friendly quickly resolved the issue, but it took over a week for apple to approve the change in the app store. Since then it was working great until a week ago when another change happened, and now, while the app works, a lot of the best features, like it's picture viewer basically resemble the mobile site. I've not seen anything from Friendly in over a week to suggest they are still working on a fix.
I've used MyPad, and it's okay, but I'm not a big twitter fan, and therefore the interface just doesn't do it for me. I will give Friended a try though.
I'm hesitant to try any paid app simply because facebook so often makes changes without regard to 3rd party apps (which they don't like or support) that I don't want to be stuck paying for something that will be useless tomorrow as happened with many purchasers of Friendly+.

I'm really surprised that "Friends with Benefits" isn't on this list. It allows you to change themes for the full Facebook website (around 20 available), remove ads and chat. I've tried all the others and I keep coming back to this one. It's a bit of a risky name, but a GREAT app!

It's not on the list because quite simply, it's using FB in a browser (in the guise of an app) that its only "benefit" is color themes. TBH, most of the FB apps are pretty bad but Friends with Benefits is the bottom of the barrel.

LOL! @ facebook.com! ahaha MyPad+ seems cool, ima get that one

You said that facebook.com works like on a computer minus chat and apps. My question is, does photo and video uploading work now then? If it does, awesome! Last I checked, though, this was still not possible through the web site on the iPad.

nope, no photo or video uploads. i use a combination of Facebook.com, along with the official iPhone app if I need to upload photos.

Facebook.com is good enough for me, I don't need an app for that. I just put a shortcut to the website on the home screen and called it a day.

I can't stand the Facebook site personally, especially since they removed the 'post comment' buttons in favor of just hitting enter on the keyboard.

http://betterfacebook.net/
...fixes the "enter" problem, and much, much more (but only in a browser).

I wish if could exist an app for facebook that can put various user accounts and with icons and ask for the password in every user, I hate I can only use apps that are for only one person and if you want to share you have to erase all of your data in the app

and ..swear that if that come out I buy it an any cost

Like Friendly a lot, although I'd use MyPad as a second choice.

Facebook.com doesn't work right on the iOS due to the retarded floating bar at the bottom of the "screen". It doesn't pin itself and covers content.
And face books iOS app is still full of millions of bugs.
To be honest, Facebook is one big disaster.

I just use Facebook.com through iCab browser, and it seems to work OK (as good as Facebook works, that is). I then use the iOS Facebook app for chat (though I hardly ever use it).
But, I certainly agree that Facebook is a MESS! The initial social networking idea was good, but the actual implementation is horrible (to put it nicely). I think they all went to the Clown School of UI Development.

That's because Zuckerburg is a coder at the end of the day, not a UI developer. He only cares about raw functionality, not how user-friendly or "pretty" it looks.
Jobs, OTOH, certainly knows his computer science, but has a passion for art.
Both personalities bleed through their respective companies, for better and for worse.

I use Friendly AND MyPad. Both work well for me.

If you use the "Atomic Browser" app, you can use the chat function on facebook.com if you chaneg the browser identification to IE6/7/8 or Safari instead of Mobile Safari!!!

FB onFlipboard is gorgeous--

Great post. Have you discovered how to add a New Followers column in the new Tweetdeck (1.0)? Doesn't seem to have the Core option anymore. Thanks!Bryan Moats recently posted..Father of Lights

Hi, pertaining to Search engine optimization real articles are very necessary, if you merely copy then you can definitely not necessarily positioned in search engines.

ThiZ Is SUPER FAKE!!!!tha peice looks fake!!dudez mouth waznt even movin!!& neitha waz tha chixx.. SOO..YEA FAKE!! but still GROSS!!LOL LUv YAA!!!

Yeah, you can easily reproduce this issue. I know they're aware of it, but I don't know if they consider it a bug or a feature.

I get pleasure from, cause I found just what I used to be having a look for. You've ended my four day lengthy hunt! God Bless you man. Have a great day. Bye

Hello! I just would like to give a huge thumbs up for the great info you have here on this post. I will be coming back to Granville Church of Christ :: Blog Archive :: Acts 16 When God Closes one door... for more soon.

hey there and thanks in your info ? I have certainly picked up anything new from proper here. I did alternatively experience several technical issues the use of this web site, as I skilled to reload the site lots of times prior to I may get it to load properly. I were pondering if your web hosting is OK? Not that I am complaining, but slow loading instances instances will sometimes affect your placement in google and can injury your high quality ranking if ads and marketing with Adwords. Anyway I am including this RSS to my e-mail and can look out for a lot more of your respective fascinating content. Make sure you replace this once more very soon..

Woah this weblog is fantastic i like reading your articles. Keep up the great work! You already know, a lot of persons are looking round for this information, you could help them greatly.

Hi, Neat post. There is an issue with your website in internet explorer, would test this? IE still is the market leader and a big portion of other folks will leave out your wonderful writing because of this problem.

Are you guys kidding? Fera HD is by FAR the best FB client out there. It is fast, full-featured (by which I mean it lets you do anything you could possibly want to...) and it's got a sweet customizable interface. How it's not on this list is completely beyond me.