If you're upgrading from an older Apple Watch or just dipping your toes into the smartwatch waters, today's the day to grab an Apple Watch Series 4 with up to $159 off the previous-generation Apple device. Most models have $50 to $100 off, with others offering further savings and dropping the devices to some of their best prices we've ever seen. As watchOS 6 was recently released, now's a great time to pick up a Series 4, especially since Apple is no longer officially selling them after the release of the Series 5.
Amazon is offering free shipping on the discounted Series 4 models, though you may receive your new gadget faster by using Amazon Prime.
Deal time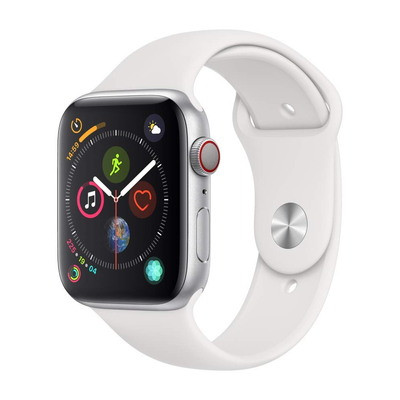 Apple is officially no longer selling this series, but that isn't stopping Amazon from having some killer sales. Various options are discounted, but the best saving can be found on the 44mm silver aluminum model with cellular at $159 off.
Up to $159 off
Apple Watch Series 4 brings a new edge-to-edge screen to the wrist-worn wearable, boosts the speed and battery life, adds advanced health features like a built-in EKG and fall detection, as well as a bunch of customizable watch faces. I have an Apple Watch Series 4 and love wearing it every single day. Rene Ritchie rated the Apple Watch Series 4 highly, too, giving it 5 stars in his 2018 review, praising its speedy performance as well as its larger display.
The biggest savings is on the 44mm silver aluminium model with cellular which is $159 off. That price drop to only $370 marks a new all-time low price for that model, though prices start at just $330 for the GPS-only models. Regardless of which you go for, your discount will leave you plenty of money for some extra Apple Watch bands.
The recently-released Apple Watch Series 5 has meant that the previous-gen model has been discontinued so this may be one of your last opportunities to save on one before they are gone for good. Alternatively, the Apple Watch Series 3 is sticking around with prices as low as $189.
We may earn a commission for purchases using our links. Learn more.