Virgin Media to offer the iPhone 5s and iPhone 5c in the UK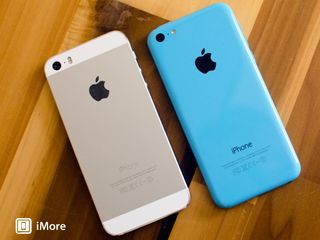 Beyond the main carriers in the UK, there's a pretty thriving MVNO scene, and one such smaller provider, Virgin Media, is set to start offering both the iPhone 5s and iPhone 5c. Without telling us how much it will cost you for each one, Virgin Media has at least said the two phones will be available from November 22.
Traditionally Virgin Media offers exclusive tariffs for subscribers to other services under the banner such as TV and broadband, so if you fall into that category you could save yourself a bit of money by heading their way. The network uses the now EE branded cell service, which should help decide if you get good signal in your area.
We'll update as and when Virgin Media releases pricing information. This sound enticing to any of our UK readers?
Source: Virgin Media (opens in new tab)
Get the best of iMore in your inbox, every day!
Definitely exciting news! Up to now Virgin UK didn't even offer nano sims!

I'm with Virgin Media for TV, home phone and broadband, so YES, this is indeed exciting times. I;ll be ditching my current provider EE to join VM as I get preferential deals being a longstanding existing customer. I have a 5 at the moment, but will be changing as soon as I can.

Will Virgin-Media offer Visual Voicemail though? Originally in the UK only O2 offered VVM but now EE, Orange do and supposedly soon T-Mobile UK will. Also I have had a reply from Three saying they are planning to do so in 2014. (Yes I am aware EE, Orange and T-Mobile UK are all now the same company but VVM has been rolled out gradually across the three different systems.)

Yep, excited. Fed up with T-mobile, who now appear to charge me for everything since I changed to their 'upgraded' account. As a NTL/Virgn customer for years, I've looked at their mobile deals but they never did iPhones. Might be an easy decision come renewal time....