This is why China Mobile is a big deal for Apple, and for the iPhone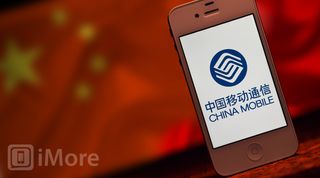 China is a big deal, not just for Apple, but the most populated country on Earth also enjoys the largest mobile phone market as well. With the new iPhone 5s and iPhone 5c, Apple will for the first time have a device that is properly compatible with China Mobile, and a report out of China (translated) suggests why this is a very big deal for Apple:
42 million iPhones is a lot. A lot a lot. While we can't exactly verify the accuracy of the report, it paints an interesting picture. Of that number, not a single one is an official, carrier subsidized unit. Every single one has been purchased elsewhere, and is running on, at best, an EDGE data network.
So, with officially supported iPhones for China Mobile finally, Apple stands to sell a lot of units. Perhaps not 40+ million, but even approaching a quarter of that would be considered an extremely positive result. Chinese smartphone owners want the iPhone, and now more than ever, Apple is going to be offering it to them.
Source: SinaTech via Unwired View
Editor at iMore, part time racing driver, full time British guy. Follow him on Twitter and Google+
That's a CRAZY amount of people....sort of hard to wrap your mind around it.

Not that hard really, you're talking about a country of 1 billion people... There's lots of market share to be had. My question though, are people really going to be willing to shell out the money for an iPhone 5c or 5s?

I know that people love to point out that "are people in China really going to shell out for an iPhone" argument, but 42 million already have, up until this most recent release, there were stories at each launch if the number of unlocked iPhones being purchased state-side and shipped to China. So people are paying that today. No reason to think an officially sanctioned one won't sell Sent from the iMore App

That's 42 million on one carrier. So the total for the country will be much higher. But I completely agree. Precedent dictates people there want the iPhone. From this week it'll be a better experience for a lot of them

Actually, those 42 million probably paid way more than market costs, especially if you consider carrier subsidies. What I'm wondering is if Apple caved and gave China mobile a cut of the app store sales and whether China mobile or NTT Docomo in Japan were able to get any apps preloaded on the iPhone. I hope not to be honest. Once Apple caves in a single market, they will lose power in all markets. The lack of carrier bloatware is one of the strong points of the iPhone to me.

Somebody correct me if I'm wrong but I don't think China Mobile (and most carriers outside of North America) gives subsidies. People buy their phone at full price. I wouldn't be surprised though if they are getting a discount though on cost, that's a lot of iPhones!

Subsidies in the UK are common. As with other Euro nations. Don't know about China though. Definitely not a North American thing

Here in Hong Kong, you have to pay full retail price for your phone. However a big chunk of it is then reimbursed evenly over 24 months if you sign a contract. With the reimbursement, I pay about 13 US dollars a month for my service plan. That shows how much carriers back home in the US and Canada are cleaning up.

i don't get the problem with a subsidized phone. It's only a problem if you hate your phone or network and want to leave. I totally get it there. I've been their once. But if you are positive you're not leaving your network it's a discounted phone. Either way you still pay the same monthly rate for service. You just don't have a contract.

Both is possible - but you get a good price on the contract without a mobile f.e
1000 min, 1000 textmessages, 1GB for 7.5 to 15 eur per month if you buy the phone somewhere esle . So calculate on your own ;-) best Robert/Austria

I think you're jumping the gun Richard. The deal isn't in place with China Mobile and that is the main reason why the stock dropped so fast last week after the announcement. When they announce a deal with China Mobile, things will change quickly I would imagine.

Deal or no deal, the new iPhone works on their unique brand of network. Whether there's an official deal or not, every single person on China Mobile has a much better option now for their iPhone experience. 42 million people currently enduring a sucky experience because they love the iPhone. I wouldn't say any guns have been jumped. No reference there to China Mobile selling the iPhone either. :)

Wait, I thought 42 million people were on that network with different devices, not that there were already 42 million people on iPhones?
I wish there was a way however for us to know how many people actually do have the iphone over there currently.

"42 million people currently enduring a sucky experience because they love the iPhone. No reference there to China Mobile selling the iPhone either. :)" Maybe a different perspective is in order?
http://qz.com/123549/will-apples-deal-with-china-mobile-come-too-late-to...

Actually, it is hard to trust the number.
I have three simcard for China, One for Beijing, One for Shenzhen, and I lost one. and, I am using just only one iphone (unlocked, bought at USA). Guess, what will be affect on their statics,
In fact, many of people has two or three (even more) simcards for home town and working places.

Is there a detailed analysis of china mobile's customer base so that we can make an educated guess as to how many customers Apple could gain. 42 million users is fine. But how many prepaid, post paid? What's price of the best selling phone and how many phones is that? What percentage of their users buy their best selling phone? 20% 50% 80%? What percentage buy high in phones in total? And is that part of China mobile's business having big growth or slow growth. Off contract where will the iphone rank in their current phone lineup, cheapest, middle, most expensive? Those are the things i want to know that would allow for better evaluation. Without it it's a lot of speculation. Maybe the Iphone is exactly what they all have been waiting for and maybe they all just love a good cheap ZTE phone? I don't know.
Get the best of iMore in in your inbox, every day!
Thank you for signing up to iMore. You will receive a verification email shortly.
There was a problem. Please refresh the page and try again.