Your iPhone 6s cases won't fit the iPhone 7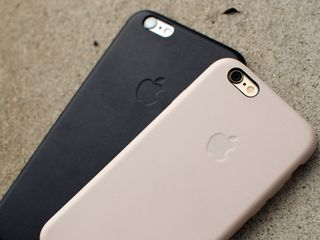 If you are considering picking up the new iPhone 7 and want to know if your existing iPhone 6s or iPhone 6s Plus cases will fit it, you will be sad to learn they will not. Apple has made some changes that prevent them from working properly, even though the two phones look rather similar. When Apple announced the iPhone SE, it was pretty much an iPhone 5s shell with updated internals, so cases still fit, but that's not the case this time around. With the iPhone 7 and iPhone 7 Plus, Apple has made some changes that don't allow old cases to work on the new phones.
For example, the iPhone 7 Plus has a dual camera set up, which means that the cutouts on the old cases will not work properly. Some old cases may have larger cutouts that will allow for it to fit, but that isn't the only difference. Apple has also removed the headphone jack, meaning that you no longer need for it to be cut out on the bottom of the case. The iPhone 7 also features stereo speakers on the bottom, so you will want to have proper cut outs so that the sound is not blocked by them.
Don't worry though. There are tons of ways to sell those accessories (including the iMore forums) so that you can afford new ones. Keep in mind, there may not be a ton of accessories available as these phones launch, but like every other year, more will be made available as time passes.
Are you bummed to see that your existing accessories won't work, or excited that you have an excuse to buy some new ones? Let us know what your must-have accessories will be for your new iPhone 7 purchase.
Get the best of iMore in in your inbox, every day!
Jared started off writing about mobile phones back when BlackBerry ruled the market, and Windows Mobile was kinda cool. Now, with a family, mortgage and other responsibilities he has no choice but to look for the best deals, and he's here to share them with you.
The economy is based on phone case sales of course the old ones won't fit

Bummed. My old 6 plus brown leather case
is just now getting the Indiana Jones look to it.

Sucks to have to replace the $99 Smart Battery Case......

Go into making any purchase thinking that as soon as you buy it, your money is gone and never to be recovered. You'll be much happier if you do get something back from it later.

Not much of this is true. Sound from the stereo speakers is emitted from the top and bottom of the phone. The space formerly housing the 3.5mm phono jack is empty space. The only part of this article that is factual is related to the camera cutout for the model 7 Plus. That said, if you are dropping several hundred dollars on a new phone, what's a few extra for a case that's not all beat up?

I was thinking the same thing. Shouldn't this say that the iPhone 7 should fit and THIS is what you're missing in terms of cutouts?
Are the dimensions and button layouts in the same position? If so, I would say that the case "still works".
Additionally, most cases have cutouts on both sides of the iPhone at the bottom to account for the microphone, so you won't be totally missing out on that great 1" (2.2cm) separated stereo sound offered by the bottom speakers. I would agree that the 7+ would need a new case to use those new beautiful cameras properly. I wouldn't give up on my 6/6S cases tho. That patina takes some time to get just right. Sent from the iMore App

This is exactly what I was thinking. Who cares if my 6S case has a round hole for the headphone jack instead of a slit for speakers? The 7+ has two cameras so obviously that will be different. But a blanket statement saying that our existing cases won't work? That's just bad journalism, guys, and the second in as many articles that I have read on this site today.

The cameras are actually located in different positions on both phones. You won't be able to use most cases interchangeably. You can look at Apple's renders of their cases (which lots of people have) and easily see they won't work.

You're probably right, Jared. Something else not mentioned is the camera "bump" is now integrated into the phone back, and thus might require a slightly different cutout.

how about the glass screen protectors...

I am curious about the screen protectors as well

ME TOO!!! Can anyone please answer this question?? Does the iPhone 6/6s screen protectors fit on the iPhone 7???

While the Skech Universal Wallet Case that I'm using for my 6+ would still work just fine with no adjustments necessary, I always seem to buy new cases to go along with new phones...

The stereo speakers are not at the bottom. It's one at the bottom, where the 6 series phones had their speakers, and one in the earpiece. iMore is not fact checking recently I guess. Yesterday it was screen resolution mistake today is stereo speaker placement. Sigh...

Although I've used a case (an Otterbox mostly) on all my iPhones the Jetblack version is too beautiful to cover up. Can't wait to see one in person.

My iPhone is always naked anyways, this is the reason i don't buy cases, lol jk that's not the reason, the iPhone just looks nicer without a cover.

Sort of Apple's way of insuring you have to get new accessories, but given the camera IS different you would need a new case. Thickness change, was negligible they should have NOT done it and add battery into it, even if that meant less than a 100mAh.

I am curious if the new cases for the iPhone 7 will work with the 6 and 6s. Sent from the iMore App

You will probably come unstuck when you want to plug your headphones in as the cases for the 7 won't have a specific cut out for this Sent from the iMore App

The camera cut outs won't line up. It is in a different place on both phones.

@Jared DiPane I thought there was a speaker at the bottom and one at the top? Sent from the iMore App

Fully expected it. They got to make money somehow. I use Speck candy shell anyhow, I'm sure there will be plenty. Sent from the iMore App

I wonder how well a Dremel could widen that camera opening...

Hey does anyone know if the iPhone 6s screen protectors will fit the iPhone 7????? I have a lot extra, and don't want to spend any more money than I have to. Please let me know!

My iPhone 6 Plus case didn't even fit my iPhone 6S+. I wouldn't expect the 6S+ case to fit the 7 Plus with that obnoxious double camera bump. I think I'm going to stick with the 6S+ or go to the Note 7 when it's off recall because in order to keep the camera off of surfaces, you will need a case that makes the phone as thick and heavy as a 2010 flagship. At that point, the phone gets absolutely too heavy, and way too big to be used comfortably. This has been a problem I've struggled with, with the 6+ and 6S+. With nothing, it's serviceable, but it's too **** big and heavy once you add the Case and Tempered Glass Screen protector to them (it's a bar of soap without them). The camera lens surface on the 7 Plus is like 3-4x that on the 6S Plus. UGH! And the 7 is probably still going to have shoddy battery life, so it's not an option. Also can't deal with that low res screen. I can totally see the difference between 326 and 400+ PPI. It's not pretty.
Thank you for signing up to iMore. You will receive a verification email shortly.
There was a problem. Please refresh the page and try again.