Apple confirm WWDC 2011 will be June 6-10, future of iOS to be revealed, iPhone 5 to debut?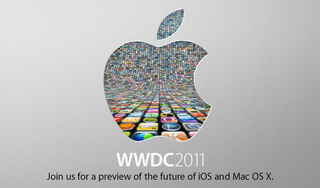 Apple has just confirmed, via a press release that the annual Worldwide Developers Conference (WWDC) event will take place June 6 through to June 10 at San Francisco's Moscone West.
While there have been rumors of iOS 5 not being released until the fall Apple typically show Will there still be a new iPhone 5 announced? Let us know what you think in the comments!
[Apple PR (opens in new tab)]
Get the best of iMore in in your inbox, every day!
UK editor at iMore, mobile technology lover and air conditioning design engineer.
So this is the next event, i.e. no announcement of anything else before June? Either way, LOVING it! :D

Hmmm, do you we'll still get a developer preview in April of iOS 5?? Unless it's mainly changes to apples own built-in apps and notification system.

Can anybody attend this event and of so how do you go about it to purchase tickets?

You can buy tickets from this link http://developer.apple.com/wwdc/
A word of warning, tickets are $1599 each!

Wow thanks for the warning, y the high price? What's included when you pay that $1,599? Anybody know?

A ticket for access to the WWDC.

It's a developer conference. Intended for people making software/hardware. Not really intended for the public.

You need $1,599.http://developer.apple.com/products/wwdc/

Has WWDC ever been announced before the iOS preview event? I've really been looking forward to seeing the new software soon. Not looking forward to waiting 10 weeks.

No, they're typically announced after.

If we look at last year, the iOS preview was announced on Apr 5 and happened on April 8. WWDC was announced April 28 and happened June 7.
Links:-
http://www.tipb.com/2010/04/05/apple-iphone-os-40-event-scheduled-april-8/
http://www.tipb.com/2010/04/28/apple-announces-wwdc-2010-debut-iphone-hd...

That's how I remember it in the past. Seems like they may skip the April iOS preview, leading me to believe (unless there will be 2 WWDC keynotes) that either iPhone hardware or iOS software will not be featured this year. Unless... Apple's first 3-hour keynote?

Too bad, that either means that the iPhone 5 won't be released until September or more likely that it won't be any different from the iPhone 4 in a major way.
Too bad, I was really hoping for an iPhone 5 with a bigger widescreen display and with a higher resolution (my dream: no bigger dimensions than the iPhone 3G, but bigger 720p edge-to-edge screen with the legacy 960x640 in an iPad-like 3.5" emulation window so that legacy apps are as big and look and feel exactly identical on the iPhone 5 as on the iPhone 4).

So usually they announced the new iOS in April, released a few Beta versions and then the final in June at WWDC? And this time, the first announcement is only at WWDC? Wow, that's quite a delay, hope it doesn't extend to the iPhone 5 as well, although it's very likely... :(

Can't wait for it! I know iOS5 will be amazing!

good news:welcome our website _(( vipsho pper.us )) ( Please enter
the website
Please believe that we will be very good
)
love shopping friend accept credit card and so mang payment
( Please copy stick this website )
Welcome to my web site please patiently watch will have your favorite items
__(( vipsho pper.us ))

I was searching exactly for this information. Thank you for sharing it.

I like stripped anny tracked could be a single. I also like Bionic, nice songs in there from ballad to dance. love it! i like katy perry. Im ok with gaga. Xtina is the best. I hope katy or lady gaga will work with christina! awesome pairing... i never heard Xtina talking sh*t bout those two artist actually.

I do not even understand how I ended up right here, but I believed this put up was great. I don't know who you are however certainly you're going to a famous blogger for those who are not already. Cheers!

Das ist wirklich mein Problem beantwortet, danke!
Thank you for signing up to iMore. You will receive a verification email shortly.
There was a problem. Please refresh the page and try again.