Boost Mobile starts selling iPhone 5c and 5s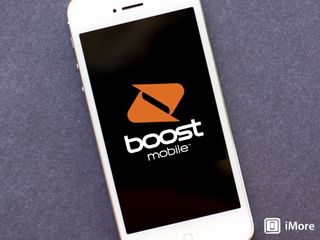 As we mentioned last week, Boost Mobile (opens in new tab), a prepaid wireless company, has begun to sell the iPhone 5c and 5s starting today. This marks the first time Boost, which is a subsidiary of Sprint, has been able to sell the iPhone. What's more, they're giving customers a hefty discount.
Boost Mobile doesn't subsidize iPhone sales like AT&T and Verizon, so you have to buy the iPhone outright, but if you order it online, Boost will cut $100 off the full retail price - that's $449 for a 16 GB iPhone 5c, or $549 for a 16 GB iPhone 5s.
Until November 24th, Boost Mobile retail stores are also running a $100 off promotion that can be stacked with the discount, if you choose to switch service and port your phone number from another provider.
Boost Mobile's monthly pre-paid plan for the iPhone starts at $55 a month for unlimited talk, text and data. The company rewards customers who pay their bills on time by dropping the rate $5 after six on-time payments, eventually charging as little as $40 per month.
$200 off a new iPhone, after all is said and done - is that enough to make you jump ship to a prepaid carrier on the Sprint network? Sound off in the comments.
Boost, who has that?? Sent from the iMore App

I wonder how long you have to stay with them. Since it's no contract, I could save $100 and pay $55 for one month and then switch to a cheaper pre-paid plan. Still save $45 + the cost of one month of the cheaper pre-paid plan.

My brother has Boost Mobile, after comparing his phone bill to mine, sometimes I wish I had boost Mobile too! I will let him know about this deal. He is only paying $60 a month for a smartphone everything unlimited. Sent from the iMore App
Get the best of iMore in in your inbox, every day!
Thank you for signing up to iMore. You will receive a verification email shortly.
There was a problem. Please refresh the page and try again.