Apple Design Award 2014 winners: Monument Valley, Sky Guide, Threes and more!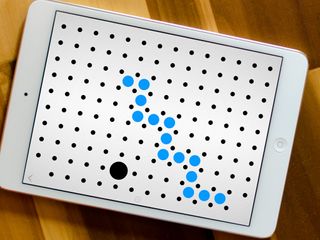 Apple on Monday afternoon announced the winners of its annual Apple Design Awards (ADAs), applications for iOS and OS X that "raise the bar in design, technology and innovation." The awards were given out at WWDC 2014. This year's group of ADA winners includes popular games Threes and Monument Valley, the astronomy app Night Sky, journal app Day One and others. In total, twelve apps were inducted into the ADAs, including two student winners.
Apple developers themselves can nominate apps they think are worthy, but Apple makes the decision on what makes the cut. All the entrants need to be available for download from the App Store or Mac App Store to be considered. Without further ado, this year's winners:
iOS
Blek
Blek is a puzzle game with a minimalist design. You have to hit colored dots while avoiding black dots by drawing a pattern on the screen that repeats, clearing any dots it hits.
Device 6
More a work of interactive fiction than a game, Device 6 combines narrative, illustration, puzzles, and more into a compelling world with a unique design sensibility and aesthetic.
Leo's Fortune
A platform adventure game in which you hunt down the thief who stole your gold. Features meticulously detailed scenes and a truly beautiful design style. Supports iCloud game saves and also works with MFi game controllers.
Monument Valley
Guide a silent princess through impossible architecture that cleverly twists and folds as you move it. Inspired by MC Escher's images of impossible geometry and optical illusions.
Sky Guide
The star and constellation guide features a view of the night sky that changes as you hold up and pivot your iOS device around. Provides detailed information on constellations and stellar objects, including their position in the sky, information on satellites you can track and much more.
Storehouse: Visual Storytelling
Storehouse lets you combine text, photos and videos into stories that you can share with friends and followers via e-mail and social networks.
Threes!
The popular puzzle game from the makers of Puzzlejuice requires you to slide together matching numbered tiles in multiples of three. See how high you can stack them before the game field becomes filled with tiles and you can't move them anymore. Maddeningly addictive and ridiculously simple, yet compellingly challenging.
Yahoo! News Digest
Yahoo News Summary digests are delivered twice a day, with top stories of the day summarized and presented with key info and links to supporting sources. A gamified interface helps you keep track of what you've read and what you're yet to read.
OS X
Cinemagraph Pro
Cinemagraph Pro creates flixels - moving photo images created from short videos, masked, edited with fine adjustments and turned into loops, then outputted in HD and 4K.
Day One
A distraction-free journaling app that enables you to combine text and photos, automatically populating with contextual data like temperature, location, time, date, activity data and more.
Student Awards
Addimal Adventure
Teaches kids single-digit addition by helping the Addimals win back golden blocks from Professor Possum and his evil robot.
PanoPerfect
Find, follow and create panoramic photos that you can share with friends; comment and like the ones you find that are outstanding.
Master your iPhone in minutes
iMore offers spot-on advice and guidance from our team of experts, with decades of Apple device experience to lean on. Learn more with iMore!