Apple releases iPhone 11 Pro video showcasing cinematic qualities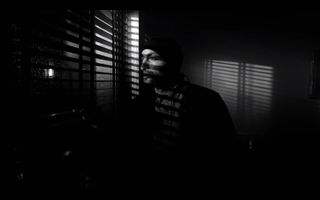 What you need to know
Apple has released an "cinematic tests" video showcasing the iPhone 11 Pro's capabilities.
The video is meant to show what the device's triple-camera system can do.
iPhone 11 Pro launches on September 20.
One of the iPhone 11 Pro's biggest selling points is its triple-camera system, and it's this system that's the star of Apple's latest ad.
Posted to YouTube, the ad showcases a series of "cinematic tests" using the iPhone 11 Pro.
The ad starts out by featuring a heavy noir aesthetic, before cutting between more colorful scenes. There's no dialog; it's simply a showcase for the iPhone 11 Pro's camera, albeit in a controlled environment.
Expect many more Shot on iPhone videos to be released over the next few months, from both Apple and content creators. What we've seen so far is very impressive, and further blurs the lines between Apple's flagship and more dedicated cameras.
iPhone 11, iPhone 11 Pro, and iPhone 11 Pro Max is available to preorder now and launches on Friday, September 20.
It looks amazing, and the quality is great. But without a large sensor, shallow DOF, and grain it's not "cinematic". You could create a film with it, but then people have with lesser iPhones. No one would say you can't anymore. So, I respect Apple, and I know I'll get "harassed" for saying it, but trying to pass off a small sensor as "cinematic"? Just feels pathetic to me, they are trying to hard.

I have been corrected by people in the know that what they can achieve with a large sensor they can do it with software e.g portrait mode. There is this thing called creative process which makes full use of DOF and grain to tell a story and makes it beautiful. In my book there are 2 kinds of photographer - a technical one who is heavy on equipment and a creative one who uses creativity to tell a story.

"Portrait mode" and similar can in many situations achieve a similar look, though sadly we're not at that level for video yet (I've seen the Google phone effects and to my eye it is not there yet).
And certainly you can make creative and beautiful shots and films with this camera, or any previous iPhone. There certainly are lots of people who go for equipment over actual experience / skill / actually making a great shot.
I was just commenting on the way Apple suggests this is "Cinematic" and that my interpretation of "Cinematic" is mimicking a 35mm film look.
There were films made in 16mm, which did have less DOF, and 8mm films have even less, so feel free to say my interpretation is wrong.
I work in Television and documentary film, and when anyone says they want something to look "Cinematic" the over focused, over sharp shots in the video would not be what they are after. And I'm not saying the video isn't beautiful.
Also we know that great films have been made with an iPhone.
This is not new news. I just think a better title for this video would be "Low light artistic test".
Just my opinion.
Thank you for signing up to iMore. You will receive a verification email shortly.
There was a problem. Please refresh the page and try again.