Is Astral Chain the first game in a trilogy?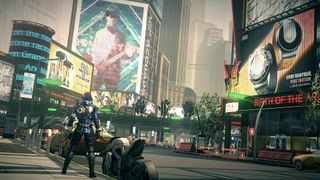 Is Astral Chain the first game in a trilogy?
Best answer: Possibly! The game's director has said he is thinking of ways to turn it into a trilogy, but it's not set in stone yet.Become a cool anime cop: Astral Chain ($60 at Amazon)
What has been said about Astral Chain's presence in a trilogy?
In an interview with IGN, it appeared as though game director Takahisa Taura had confirmed that his upcoming new alien-fighting cop IP, Astral Chain, would be part of a trilogy.
However, he later debunked this on Twitter, saying he had misspoke in the interview. What Taura meant to say is that he's already thinking of ways that Astral Chain can be expanded into a trilogy. So while the idea is on the table, it's not set in stone yet and is still just a thought in the director's mind.
It is likely that the development of future releases of games in the Astral Chain IP is dependent on whether or not the first game sells well or not. One thing to keep in mind if the idea appeals to you!
Will Astral Chain have DLC or other additional content?
No. The team does not currently have any plans for additional Astral Chain content beyond the upcoming release. Though this doesn't take it entirely off the table, it means that if they do decide to create some, we won't be seeing it anytime soon.
What kind of DLC content would work for Astral Chain?
Astral Chain has a number of possibilities for directions the game could go with future content. The most obvious one would be future story expansions. The viability of story DLC is dependent on how the game's story is told, of course, but most games like Astral Chain have room for side missions or more in-depth dives into certain characters or plots.
Another obvious possibility would be cosmetic DLC, allowing you to visually customize your character or your Legion partner. A similar, but more unique idea would be DLC that could grant your Legion new forms, which would throw an additional level of strategy and choice into the game's combat. At the moment, there are five forms.
None of these are guaranteed to happen, but they're ideas to keep in mind for what we might see should Taura and the team decide to bring more Astral Chain content down the line!
Get the game
Stop the alien invasion

Play as a pair of twin cops out to save a futuristic city from an alien invasion in the latest adventure from PlatinumGames and Nier:Automata's lead designer.
Master your iPhone in minutes
iMore offers spot-on advice and guidance from our team of experts, with decades of Apple device experience to lean on. Learn more with iMore!