AT&T agrees to pay $105 million to settle claims of unauthorized third-party charges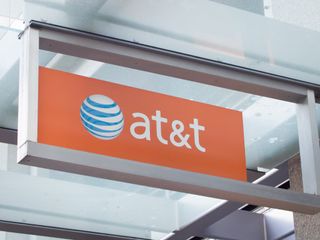 AT&T has agreed to pay a total of $105 million to settle claims that the wireless carrier "billed customers millions of dollars in unauthorized third-party subscriptions and premium text messaging services."
The settlement was jointly announced by the Federal Trade Commission and the Federal Communications Commission. In their statement, the FCC said it was the largest enforcement action in their history. The agency said they started investigating AT&T after receiving complaints from customers that the carrier had billed them for things like "ringtones, wallpaper, and text messages providing horoscopes, flirting tips, celebrity gossip, and other information" that they did not purchase.
The FCC said that when customers complained about the charges, AT&T would only offer a credit of just one or two months worth of the bills, or sometimes not offer any kind of refund. Travis LeBlanc, Chief of the FCC's Enforcement Bureau, says:
Under the terms of the settlement, AT&T will pay $80 million back to its customers in refunds, and will pay an additional $20 million in penalties and fees to all 50 states and the District of Columbia. The FCC itself will get $5 million from AT&T as well. What do you think of this settlement and will it help stop these kinds of billing practices?
Source: FCC
I have been writing professionally about technology and gaming news for 14 years.
Here's a link to the FTC website where you can file a claim (it also works for folks like me who no longer have an ATT account, but still qualify): http://www.ftc.gov/enforcement/cases-proceedings/refunds/att-mobility-llc

How much did AT&T profit last quarter? I think AT&T needs to pay more. As long as the penalty is minuscule in comparison to one quarter's profit, it will happen again. Sent from the iMore App

I just filed the online claim. What will happen next? Sent from the iMore App
Get the best of iMore in in your inbox, every day!
Thank you for signing up to iMore. You will receive a verification email shortly.
There was a problem. Please refresh the page and try again.