AT&T files motion to dismiss FTC's data throttling suit, invokes common carrier status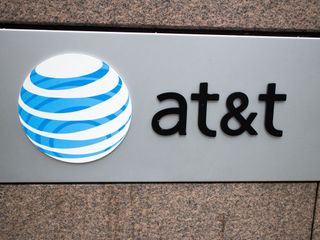 Late last year, the FTC filed a lawsuit against AT&T, stating that the carrier was throttling data for users on unlimited plans, a practice that has allegedly been going on since 2011. AT&T is now looking to file a motion to dismiss the lawsuit by invoking the Tier II "common carrier" clause, which exempts the carrier from FTC's jurisdiction and places it under the purview of the FCC.
Here's what AT&T states:
The carrier already settled an $105 million lawsuit with the FTC in October over mobile cramming, in which it charged customers "millions of dollars in unauthorized third-party subscriptions and premium text messaging services."
Even if AT&T manages to successfully get the FTC suit dismissed, it will have to deal with the FCC, who is also looking to sue the carrier for the same reasons. As noted by AT&T in its motion to dismiss the FTC lawsuit:
AT&T said that while mobile data was not a common carrier service, it does face regulations under Title III of the Communications Act and Section 706 of the Telecommunications Act.
Source: AT&T (Scribd) (opens in new tab), Ars Technica
Get the best of iMore in your inbox, every day!
The clumsiest man in tech.
This absolutely outrageous and unbelievable how they can they claim that all hell will break loose and they won't upgrade any of their networks if they are reclassified as title II then say that they ARE title II and so are not liable to prosecution? You can't have it both ways! American ISPs should be reclassified as title II but they aren't at the moment and AT&T switching from threatening to stop upgrading to saying they ARE title II to avoid prosecution is the kind of behaviour i have come to expect from AT&T but it still shocks me

Ahh AT&T. Some companies can't avoid looking like a$$holes. Sent from the iMore App

Let them become title II. then when things get screwed up, I can complain to my states public utilities commission and not them. It makes them fix things faster, when the government is breathing down their neck. Worked fine so far.

By changing their terms on these grandfathered plans, can't the people just cancel their contracts without having to pay the penalty?

Technically they may be able to, but ATT doesn't make that known and those, like me, to try to get strong armed by reps. ATT is becoming very aggressive.

When you resigned you argeed to modified terms and conditions.

What's throttling?? I'm with T-Mobile getting 55mb down and 30mb up and I used a ton of data last month and my speeds never slowed down, in fact they got faster. Thank You T-Mobile, Thank You John Legere.

I would like to see them paint themselves into a corner and have to become like any other dumb pipe. Sent from the iMore App