AT&T offering double data on Mobile Share plans for a limited time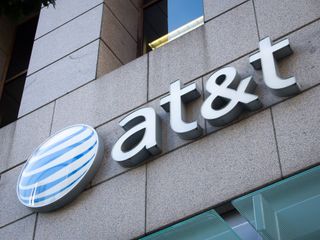 Are you a heavy data user? If so, AT&T is hoping you'll look their way and consider their latest promotion. For a limited time, they're doubling up the data offered on their Mobile Share value plans.
That's not the only offer on the table either. Also for a limited time, new customers and existing AT&T customers who activate a new line of service with a smartphone on AT&T Next will receive a $100 bill credit.
Source: AT&T (opens in new tab)
Editor-at-Large at Mobile Nations, gadget junkie, energy drinker, ranter.
I just signed up for AT&T with the 10gb plan. I just may bump it up to the 15gb plan since I'm used to using unlimited data on T-Mobile. Of course I'm still waiting for our iPhone 6's to arrive. Still.

I was on the 10 gig plan and bumped it up yesterday. A quick call today set me up for 30 gigs. Too tempting not to especially considering my land lord is Amish and doesn't want cable or DSL here Sent from the iMore App

Hmmm, this just may work AT&T. Sent from the iMore App

My wife and I got our iPhone 6's a few days ago on Att. Doh! Guess we missed out on the $100 credits. Will my 20 gig plan get bumped to 40 gigs? If not I'll drop down to the 15 gig plan and get 10 more gigs than I have now for less! Sent from the iMore App

Yes, your plan will get bumped up to 40GB's. If it isn't applied automatically just give AT&T a call. The double data works for 15GB mobile share value plans and above. If you don't need the extra 10 GB's you could even downgrade to the 15 GB plan and take the the double to 30 GB. It'll be 10 GB's more than what you have now for less money.

I ordered my phones on the 27th and the $100 bill credit offer was available then. It's not new with today's offer. It gets applied 60-90 days after the start of service, I believe.

Call them you might so get it if your ask Posted via the iMore App for Android

A sneaky way to get people on the new mobile share plans with att next.

Still mad about next. It's piracy. Sent from the iMore App

Huh? Sent from the iMore App

http://www.theverge.com/2013/7/16/4528404/att-next-phone-upgrade-plans-a... Sent from the iMore App

It isn't piracy. It saves me with four lines and 15gb around 100 dollars a month. If you don't like next you can keep wasting money with contracts. Sent from the iMore App

I'm actually trying to figure out how this offer could work better for me, so maybe one of you that found savings with Next can help me out. We currently have 5 iPhones on unlimited and the 15gb plan would cover us best. We hardly use voice minutes. Current base charges for 5 iPhones + unlimited text is $280 ( $90 + $40x4 + $30 ) a month. Excluding one time charges, a new subsidized base iPhone + tax is $220. So 24 months of payments and 5 new iPhones runs is $7,820 every two years. For the Next 15gb( now 30 ) plan, we're looking a $205 ( $130 + $15x5 ) a month. New iPhones then $27 per line, per month, or $650 each to buy outright. So 24 months of payments and 5 new iPhones runs us $8,170 every two years on the next plan. I'm pretty sure there would be more than $250 in tax for the phones this way. Even with this doubled data deal, the rough equivalent Next plan would run me $600 more over two years as near as I can tell. Is there something I'm missing? Tethering isn't worth $600 every two years to me. Even the missing $40 upgrade fee, which I think still happens with next, only knocks off $200 for the 5 phones. Thoughts?

You don't paythe additional Next plan payments for the full 24 months. I believe the Next plans are for either 12 or 18 months. As long as you intend to keep the phone (ie pay it off completely instead trading it in), the Next plans are actually good deals. Look into it a bit more and you'll see.

I keep looking into this because I _do_ want to save money, but it still isn't adding up. The Next 12 lets you halt your 20x $32.50 payments at 12 months, and the Next 18 lets you halt your 24x $27.09 payments at 18 months if you trade your phone in. You lose all value you had on the phone, otherwise you're still paying the full price whereas keeping them full term seems to support the math I laid out above and the Next plans cost you more money compared to these grandfathered plans. I can't imagine AT&T would be pushing these plans so hard if they were actually a better deal.

I think they're pushing it because it's most definitely a deal for ATT if the consumer trades out that phone as early as possible (i.e. 12 or 18 months). Otherwise, it's basically the same as buying the phone outright upfront. I'm not sure where you're getting your number from, but it doesn't look like you're comparing apples to apples. I don't know what type of plan you currently have, but comparing that older plan to a current plan is what's throwing off the numbers I think. Either that or your math may be off?? If you were to buy those five new phones via contract today, it'd be 130 for the phone plan, plus another 200 per month total for all five phones. That gets you to $330, not $280. Also, I'm not sure why you're not counting the activation fees. I know they're not recurring expenses, but it seems like they should still be factored in if you're comparing overall costs between the plans. If you do the math with the $330 figure, and add an extra $200 for the activation fees (which aren't present for Next customers), the value begins to show. As long as you have a data-hungry family, the Next plan is something to definitely consider. That's not to mention the time-value of money and how that $1k for 5 contract phones might otherwise work for you. It may not be right for you, but I think the potential is closer than you've figured.... Provided you plan to keep the phones for the full two years in both scenarios. Either way, good luck!

hey, I appreciate you helping me bang this around in my head. It may all be for naught when they force me off of our grandfathered plans. I think the comments about unlimited plans being a worse deal made me try and break my brain on it.

Actually, they have corrected that. They deduct $25 (on the higher-priced plans) from the per phone add-on for the mobile share plans. So you end up paying $15 per phone per month rather than $40.

Unless you do a two year contract, then it goes up to $40. If you go with next, then you pay some other additional price per month for at least 12 months (at which you can trade the phone back to att (usually below market value) and go again. if you want to sell the phone, you have at least 20 months, It's quite the racket unless you just buy your phones outright (always the better option when it comes to att)

"that other fee" you're referring to is a payment on the phone. It's the exact same as buying outright. You even get it at 0%. You pay off the instalments you stop paying "that other fee" keep your phone and still get the line access discount. I was very anti Next until I really took the time to learn the program. Sent from the iMore App

This article is old with bad information. I wish people would stop referencing to it.

Why should they when they can just spit out random outdated gibberish? Lol I know about this subject, read this link from 1991. Sent from the iMore App

Just a ploy for me to upgrade from 10-15GB... Sent from the iMore App

Ha! I feel that it is partly why they aren't offering it from 10GB and above. They'll get people to sign up for mobile share plans and at the same time maybe lure some of us from 10GB.

I just found out for me that it costs an additional $5 month to go from 6 to 10gb.... way worth it......but will not jump to 15....

Hm. I guess Sprint is having some success.

Thank God for grandfathered unlimited. Sent from the iMore App

Grandfathered unlimited is the worst deal out there. Got off it myself about 6 months ago. No hotspot and dial up speeds after 2gb. Useless. Sent from the iMore App

Yea, as soon as I wanted to add a new mini retina I knew my grandfathered plan was coming to an end. I never thought I'd get a cellular Ipad, but now I'd never go back. I have to mention that I get a 20% discount through work too....

28% discount here. The rep said they have never seen such a great discount. Never though I would, but glad I dropped unlimited. Sent from the iMore App

I ran the numbers and, for me, the unlimited data with a contract was the best deal. Only T-Mobile's hard capped 2GB plan would have cost me less.

Agree. Did the same. Data was unusable after 2-3 gigs. Sent from the iMore App

If you got an LTE phone you don't get throttled until 5gb. AT&T throttles you down to half a Mbps which is still plenty fast. I can still make calls on hangouts, watch movies on Netflix or stream music from Google play. I never have to worry about being charged for going over.

I haven't been throttled since the initial announcement that AT&T would begin doing it. After I called and complained that this was a cheap attempt to make me forfeit my unlimited and pay for their tiered pricing I stopped being throttled. But honestly I'm not sure how AT&T is running data usage anyways. I have U-Verse at my home and only really have to use data while at work. Somehow my last bill was at 9gbs and counting and I still hadn't been throttled. I wish I could explain better... Sent from the iMore App

Got rid of my grandfathered unlimited with this iPhone 6 upgrade. No tethering and extreme throttling after approx 2gb of use had become intolerable. I may switch to the 15gb plan and get 30gb with this promotion so all is good

Grandfathered unlimited didn't work for me. No tethering, and throttling over 2GB usage really really sucked. I'm going to take this deal and upgrade our 10GB shared plan. It's smart of them to offer a big chunk of data.

Throttling was actually from 0mb... You can't get full 4g speeds out of unlimited plan anymore. I used a $30 per month 5 gig t-mobile hotspot 3G and got speeds WAY faster than "unlimited Att" 4g. Capped 4g Att still slower than t-mobile in my area though, but able to cut out the extra data bill now. Sent from the iMore App

Get an LTE phone and you don't get throttled until 5 gb. If you want to tether just jailbreak and install mywi.

My 5s was speed limited to 14.4mbps from 0megs on. I never got throttled but rarely went over 3 gigs and even less got over 5 gigs. I fed seem to get slowed to a crawl even on LTE. AT&T at the time I got my 5s the day I bought it even told me the unlimited data plans were limited to about 14mbps when I purchased it, and it was on their website in the fine print too. I just checked, and don't see it anymore. They must have relaxed that limitation. I switched to 20gig plan a few months ago and had 2x the speed with my 5s, and even slightly faster with my 6 now. Sent from the iMore App

Good on ya AT&T, good on ya!

Thanks T-Mobile for messing with the carriers heads. I get to benefit once again as an at&t customer. Spark a competition revolution and we all benefit! Posted via the iMore App for Android

Does anyone know for certain if you have to ask for the bump if you are already on the 15GB plan? Posted via the iMore App for Android

You probably do have to. Call or just make the change on the My AT&T login.

You have to ask starting tomorrow through oct. 31st Sent from the iMore App

Ive been with Att for over four years, and they have been the best 4 years of cellular I've ever experienced! So I May try to this plan. And someone mentioned wasting money on a contract??? I thought contracts saved you money? NEXT- don't you have to pay like $40 extra a month? Just so you can upgrade a year earlier? Silly Sent from the iMore App

If you buy a iPhone 6 on contract, ATT will eat $450 right off the top, but they will change your monthly rate from $15 to $40 (on the current mobile share plans, older plans don't have this dynamic change). Meaning by choosing that path you are paying an an additional $150 more than if you just bought the phone yourself. Another way to look at it is by choosing a two year contract, you are getting a 2 year loan for $450 with an interest rate of around 29%, and you are locked in for those two years.

Next plan 2 iPhone 6's $61.79 out the door (taxes only) and $31 and change per line... Instead of $40 per month, the per line charge is $15 on my 20 gig plan. Shitty that I'm paying that for 2 years, but better than paying $40 per month/line and getting a new phone! Sent from the iMore App

Unlimted tmobile here I'm glad att is doing something to give the consumer what they want say I left att for tmobile since my 4g is faster than att LTE in my area Posted via the iMore App for Android

4G is LTE
HSPA+ is more like 3G+
Don't let AT&T and T-Mobile tell you otherwise
I've considered rooting my G3 just to make it stop showing 4G for HSPA

My wife and I are seriously considering this plan. It's a great deal compared to their current plans. It's virtually unlimited data (for the average user). Sent from the iMore App

So does this work fro the NEXT plan?

Yes Sent from the iMore App

I'll be dropping down from my current 20 gig plan to the 15 gig plan, save $20 per month AND get 10 more gigs free! I'm stoked!!! Sent from the iMore App

I can only hope Rogers will offer a promo like this in Canada. The only real option I have is MTS (I'm in Manitoba) or Rogers. I'm always tempted to switch to MTS because of their unlimited plan, but it's pretty expensive. Plus, they throttle after 15gigs. My current plan with Rogers is reasonably priced. And because of a major error on their part, I'm on a 15gig share plan for a fraction of the cost. Unfortunately, I'm actually sharing the 15gigs with the rest of my family Sent from the iMore App

I just completed the change in myatt.att.com. I now have 30gb, 6 devices, for $184 a month (with corporate discount), plus tax and next plans. Awesome! At&t has officially convinced me not to jump ship to t-mo.

So u can just do that online and change your plan to the 15gb and it will AUTOMATICALLY change it to 30gb without calling them? Also this will always be 30gb until u change your plan?

So currently my wife and I have separate AT&T accounts, we both are grandfathered unlimited with iPhone 5's. She a stay at mom so she might use 1 gig a month... I have no wifi at work and use 6+ gigs a month and get throttled every month, (every f@#%in month)... We each pay $85 a month each including my 19% discount through work. My question is if I change my plan and combine will I/we lose out on doing 24 month contract pricing in we don't get new phones now? I cant upgrade equipment without doing NEXT until March. If I wanted to buy a 6+ at retail I would just buy it outright, so NEXT is not an option...

ATT offers 24 month contract pricing on every plan they offer, as it is only a benefit to ATT and not the consumer. I would just buy the phone outright (using a credit card would offer cheaper financing than att offers) and not deal with any contracts. I'm not a big fan of the NEXT plan either as you are stuck with some restrictions. If you went to the 10gb mobile share family plan, your combined bill would be about $110/mo with no throttling. The unlimited plan att used to offer is a lousy plan.

Att financing is 0%, so unless your credit card gives you that and rewards it isn't possible to get cheaper financing

Just switched to AT&T today with 30 gigs of data for 4 lines. Now I can enjoy streaming music via ITunes Match worry free!!! Was with Sprint for 13 years. Sent from the iMore App

So how much was the bill for before and after the switch? Also this plan will stay 30gb until u switch yout plan?

My sprint plan was $180 for 3 lines. Sent from the iMore App

My sprint plan was $180 for 3 lines. Sent from the iMore App

And yes it will remain 30 gigs. It's worth it. I also have the iPhone 6 on the next plan ($ monthly); which brings my bill to $220 monthly. Sent from the iMore App

I got my 20gb plan bumped to 40gbs today SWEET!!! Sent from the iMore App

Why didn't they do this for the 10GB plans?! Cost me an extra $30/mo to do the 15GB plan. Dumb! Sent from the iMore App

Sweet, even on 15GB we were always on the edge, and this month we actually began to go over our limit today, 4 days before our new billing Cycle, so this deal came at the right. Now I can feel safe streaming video on my iPad Air during my daily commute. This deal definitely gives me one less thing to worry about.

It's inportant to note that if you are financing an iPhone you won't be able to merge two (ie mine and my wife's) into a mobile share plan. Their system 'isn't set up for this'.
Get the best of iMore in in your inbox, every day!
Thank you for signing up to iMore. You will receive a verification email shortly.
There was a problem. Please refresh the page and try again.