AT&T revamps Mobile Share Value plans, offering more data for your buck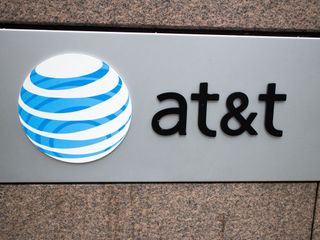 AT&T has announced a number of changes to the US carrier's Mobile Share Value plans. The aim is to simplify available tiers, offering more data for your buck. As usual with the majority of said offerings, the more you pay up each month, the greater the benefit is with AT&T's revamped bundles.
The company has revealed that for $20 a month, you'll be able to enjoy just 300MB, but for just $10 more you can make use of 2GB. Higher up in the chart are the $100 and $140 options, offering 15GB and 20GB respectively. Increased amounts are available, including up to 200GB for business accounts.
These premium plans offer not only a substantial amount of data, but also unlimited talk time and SMS to Mexico and Canada, further sweetening the deal. It's also worth pointing out that should you opt for the more affordable options (up to $50), you'll need to pay out $25 for each line rental with AT&T Next.
Source: AT&T (opens in new tab)
I will be intrigued by the 2gb of data. I wish they had this 2 months ago when I had to switch from my 1gb to 3gb (my wife was using all the data). I will see, for all I know, hey could drop the 3gb price by a bit, that would also be nice. Time will tell. Any idea when these go live. I checked the site just now and they still have the old pricing. Sent from the iMore App

I know, I checked too and was disappointed.

Wow, 22 days left in my billing cycle and my wife has used 8 gigs and I've used about 1.5 gigs. I'd go broke on anything less than a 30-60gig plan!!! Glad I got the double data deal when they had it, even if I had to give up unlimited data on my line. I don't get throttled anymore, and we've only gone over our allotment once. I get a 28% corporate discount and with 2 iPhone 6 and an iPad mini 2 sharing the data, taxes and all in a bit over $250/month said and done. 3 extra gigs put me at just over $280 the one time we did go over!
If my wife didn't need so much data, is buy her a new car... But she's made her choice. Lol Sent from the iMore App

GoPhone is a good choice, I know is not shared, but I have my iPhone 6 Plus on a monthly plan with 4 Gb of data, unlimited talk & text in U.S., Mexico & Canada for $60 monthly and I get $5 monthly credit just for participating in the auto enroll option, so technically the monthly plan is for $55 a month.

Cricket still wins when it comes to price. We have 3 lines on Cricket (2.5GB, 2.5GB, 5GB) and the price is $100 including taxes, fees. The only thing we are missing compared to AT&T is the personal hotspot feature. I would have to spend $140 (plus taxes, fees) to have a comparable plan on AT&T.

AT&T owns Cricket, so basically you have AT&T sort of.

I'm glad that we took advantage of the double the data deal AT&T secretly had available. 20GB for $140 compared to 20GB for $100... A $40 savings and the fact they have roll over data. I've been a Cingular/AT&T for over a decade now, but I really appreciate what has T-Mobile has done to shake the wireless industry.

I took advantage of the 30 gb for the price of $15 gb. I too appreciate T-Mobile. Sent from the iMore App

You were able to get double the data on a 10GB plan? If so, I missed that. I had only seen that they were doubling the 15GB and 20 GB plans.

Yeah.. I originally had the 10GB plan and I was deciding on whether to upgrade to the 15GB plan to double on it at that current time. But decided that 30GB was unnecessary given we don't use that much & 20GB was fine.

The ATT page says the new plans are available tomorrow.

Monkey see monkey do. Verizon did something similar 2 days ago no? Sent from the iMore App

Why offer plans. Why don't they just go pay by the gigabyte.
Get the best of iMore in in your inbox, every day!
Thank you for signing up to iMore. You will receive a verification email shortly.
There was a problem. Please refresh the page and try again.