AT&T's latest Mobile Share promo gives you 15 GB for the price of 10 GB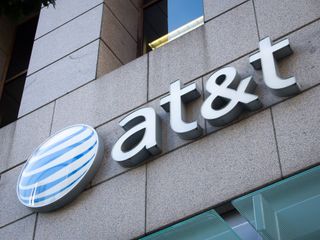 Starting tomorrow, November 18, AT&T will be running a limited-time promotion to bring more data to its 10 GB Mobile Share plan. For the same price that you would be paying on the 10 GB Mobile Share package, which comes with unlimited talk and text, AT&T will throw in an extra 5 GB bringing the shareable data bucket to 15 GB.
AT&T did not specify how long the promotion will last.
Source: AT&T (opens in new tab)
Get the best of iMore in in your inbox, every day!
So what's the catch? Do existing customers on contract need to renew/extend? Or is this a limited time promo after which we go back to 10 gb and either have to move to a more expensive plan (or just get banged that first month with huge overage charges)...

Amazes me that the two big carriers that have operated a vendetta against those that they claimed were abusing the service and using 'too much data' are pushing plans now that give some the ability to 'use lots of data'. So the experience will still suck for those that are casual data users and it is still wrong for those that have grandfathered in unlimited accounts but... ...it's okay to use lots of data if you are paying the premium to use it??? Seems to me that it show that both carriers have proven themselves to be liars and hypocrites and merely wanted people off the unlimited data plans because these carriers had decided that they had set the pricing for unlimited data way way way too low and were not making enough from the plans. If they cannot build out the network adequately to cope with the customers don't blame it on those that were early adopters of their data network, i.e. the unlimited customers which is something that both AT&T and Verizon have been quick to do!

I just switched off my unlimited plan to the 30 gb plan because they don't throttle it. I have two lines on the 30 gb and have wifi personal hotspot now. I can do way more "network damage" now then I ever could on the "unlimited" plan with the 5 gb throttle. It just proves it is all about the money. I pay roughly $10 more a month after my FAN number discount. My old plan was the family share 700 min. 2 200 text plans (1 for each line). I unlimited data plan and one 3 gb data plan. It was $132 before taxes. Now I pay 140.50 before takes for unlimited text and calls. I get 30 gb to share between two lines. Sent from the iMore App

Dang it why wasn't this one available last month! OH well, now I have 30GB and can't even make a dent. I streamed Sirius for 5 hours on LTE on Sunday at a family birthday party and still haven't dented the 30GB. It also didn't even use 10% of my battery...

Wow, I went from 6gb to 10 to now 15 for a difference of about $5 in my billing (I get a work discount as well). I have a 6 and a mini retina and I might as well stop with switching the cellular off and on on the Mini.... Which comes to question, How much data does a cellular Ipad consume while Idle when its on the LTE network?

Just switched to this plan! THANKS FOR SHARING :D

Did you guys switch online or call AT&T? Couldn't find the option online. Sent from the iMore App
Thank you for signing up to iMore. You will receive a verification email shortly.
There was a problem. Please refresh the page and try again.