Best fitness trackers for rowers 2022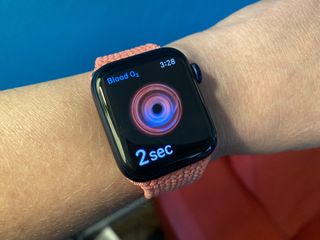 (Image credit: iMore)
If you're an avid rower, make the most out of your training sessions with one of the best fitness trackers like Coros Pace 2. Whether you're concentrating on indoor training, sculling, or sweep rowing, these fitness wearables will keep tabs on your stats, deliver valuable insight, and can help improve overall performance. It doesn't matter if you're on the water or training indoors; these are the best fitness trackers for rowers.
Glide it home
Whether you're training for a competition or trying to get into shape, these fitness trackers will track every stroke and ensure you're making the most out of your workouts on and off the water.
We love Coros Pace 2 because it offers impressive battery life. Plus, it's light and comfortable to wear. It comes outfitted with a rowing sport profile to track all of your training stats. For a budget-friendly option, Fitbit Charge 4 delivers when it comes to performance, and it's an excellent value.
If you're interested in a smartwatch, Apple Watch Series 6 or Apple Watch SE offer advanced health, fitness, and wellness features on top of smart tech. Track your training indoors or out with one of the best fitness trackers for rowers.
Nicolette is a freelance writer for iMore. With over a decade of high-level experience as a health and fitness professional, Nicolette has become an expert in the industry. As a writer, quadruple-certified master fitness instructor, DJ/MC, and mom; she's had the pleasure of working with some of the top websites, studios, and brands in the world throughout her career. A dedicated creative, Nicolette enjoys writing about all things: health, fitness, audio, and home. If she's not working, you can find her sipping a glass of wine, enjoying a concert, or hanging with her family.
Get the best of iMore in in your inbox, every day!
Thank you for signing up to iMore. You will receive a verification email shortly.
There was a problem. Please refresh the page and try again.