Best Headphones for Nintendo Switch in 2022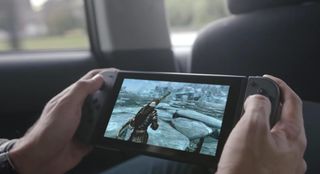 When you're playing your Nintendo Switch in console mode, the sound isn't a problem. When you're out and about with your Switch in portable mode, that's a different story. Though the Switch's Bluetooth processor is not set up for headphones, it does come with a standard 3.5mm audio jack. There are plenty of options for great sound while you're lugging your Switch around. Here are some of our favourite headphones that you can use with your Switch.
Bottom line
Any pair of good headphones will work with your Nintendo Switch, but the ones we list here let you take full advantage of all Nintendo has to offer. They have the sound quality to bring any game to life. If you want to use a Bluetooth headset, you'll need an adapter. Of all the headphones on the market, we especially like the performance of the Steelseries Arctis 3 Bluetooth (opens in new tab) for its ability to deliver audio from the wire and over Bluetooth simultaneously. If you want something cheap yet reliable, consider getting this pair of Panasonic ErgoFit earbuds (opens in new tab). They're the most inexpensive option on our list, and you can choose from a variety of colours.
Jen Karner is a VR Specialist with a taste for all of the weird things. She's usually found playing the latest time-waster on her phone or tablet, when she's not wrecking aliens on her PlayStation VR.
Thank you for signing up to iMore. You will receive a verification email shortly.
There was a problem. Please refresh the page and try again.