BT is in talks to acquire EE for £12.5 billion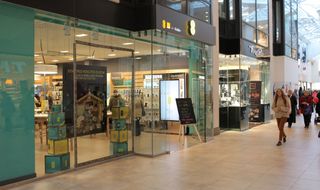 British Telecom has confirmed it has "entered into an exclusivity agreement with Deutsche Telekom and Orange" which could lead to BT acquiring the wireless carrier EE for about £12.5 billion. This means that the UK's largest land line and broadband company could buy the country's biggest mobile phone carrier.
BT states:
BT previously said it was thinking about buying either EE or rival O2. This deal is far from final; BT says it will spend "several weeks" to complete its due diligence and talks with Deutsche Telekom and Orange, and it's possible that BT could decide to scrap any acquisition plans for EE.
Source: BT
I have been writing professionally about technology and gaming news for 14 years.
BT is a private company now,this acquisition should most definitely be stopped or BT WILL become too big

After buying EE there will be no money left for BT to upgrade the rest of it's network. There are some very old exchanges out there with paltry BB speeds. What really hurts me is that BT are still laying copper.
Put fibre everywhere and throttle to control it! This avoids them digging up the damned road again to then lay fibre three years from now.

i didn't know BT is still laying copper! especially with them rolling out BT infinity that is such a stupid thing to do

It's a pretty scary story as a UK consumer if it was to go ahead. I've been hanging on for ages in the hope that once 4G gets established that I could ditch my BT landline...talk about out of the frying pan and into the fire! BT has clearly realised that there's a threat to it's effective monopoly that it's been allowed to abuse for years from 4G.

Surprised they didnt try for Three.

My BT Broadbands speed - 10-13mbps. 4G with EE gives me 30-45mbps. I've never understood how cellular can be faster than wired to your house Internet? If carriers can provide speeds like that why can't BT? Sent from the iMore App
Get the best of iMore in in your inbox, every day!
Thank you for signing up to iMore. You will receive a verification email shortly.
There was a problem. Please refresh the page and try again.