Comcast's XFINITY Mobile now available in all Comcast markets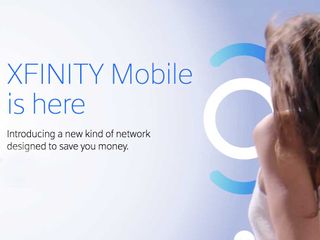 Comcast announced its Xfinity Mobile service — mobile plans for existing Xfinity subscribers — earlier this year. The network runs on the Verizon Wireless network, so Comcast has plenty of spectrum they can use, but the company did not yet have the Xfinity Mobile service in every Xfinity market.
That changes today. Comcast has announced that it has completed the roll out of the Xfinity Mobile service, and any Xfinity user in any market will be able to sign up for the service. Comcast is offering two data tier options for subscribers: $45 per month per line (up to five lines) with no usage limits or $12 per gigabyte per line. The company does note that speeds will be throttled after reaching 20GB of usage in a month. From Comcast:
Xfinity is offering the iPhone 7 series, iPhone 6S series, iPhone SE, Samsung Galaxy S8 and S7 series and the LG X Charge for customers to pick from. Customers cannot bring their own devices from previous networks. There are no activation fees for new lines, and customers can save data by automatically connecting to Comcast Wi-Fi networks.
Are you considering switching to Xfinity Mobile? Let us know down below!
"our nationwide Wi-Fi network" they mean "the public hotspot we run off of everyone's modems without paying them for, potentially opening their own private networks to intrusion" and a few restaurant locations we paid off. Also, why even bother with "we give you 100mb of data to share", at 56k speeds, that's a lot, but you can watch 4 youtube videos and run out. I'd think it's smarter to just offer 0 imho. Don't you usually lock down the comments on your "sponsored content"?
Get the best of iMore in in your inbox, every day!
Thank you for signing up to iMore. You will receive a verification email shortly.
There was a problem. Please refresh the page and try again.