Verizon's Unlimited plans: Everything you need to know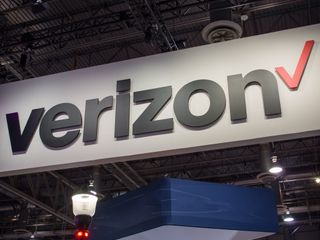 (Image credit: iMore)
In the United States, there are a lot of companies that can get you and your phone online, but most people use one of the four biggest: AT&T, Sprint, T-Mobile and Verizon. Choosing between them can be difficult. Your first priority should be what service works best in the places you spend your time. It's not worth saving $10 a month if the service is bad. Once you have that sorted, you can look at what each company has to offer and the prices they charge for it.
More: Which unlimited plan should you buy?
Let's take a look at Verizon to see what they can give you and what it will cost.
Verizon Unlimited plan details
Verizon used to have a single unlimited plan, but it has since expanded that to two, offering various levels of value depending on customer need.
Go Unlimited is the cheaper of the unlimited plans, aimed at users that don't necessarily need the fastest performance at all times or high-quality video streaming.
One line: $75/month
Two lines: $65 per line/month
Three lines: $50 per line/month
Four or more lines lines: $40 per line/month
Paper-free billing and $5/mo AutoPay discounts apply.
The Go Unlimited plan offers unlimited LTE data, but you're subject to reduced speeds (throttling) when the network is congested. Verizon may choose to throttle at any time of the billing cycle, which is unlike most other unlimited plans that only do so after a certain amount of data is used.
On Go Unlimited, all video streaming is capped at 480p on phones and 720p on tablets. And while the Go Unlimited plans offer unlimited mobile hotspot (tethering), the speed is capped at 600kbps, which is likely too slow for most people do anything other than browse the web — slowly.
Beyond Unlimited is basically Verizon's original unlimited plan with some slight tweaks.
One line: $85/month
Two lines: $80 per line/month
Three lines: $60 per line/month
Four or more lines: $50 per line/month
Paper-free billing and $5/mo AutoPay discounts apply.
The Beyond Unlimited plan offers unlimited LTE data, but you're subject to reduced speeds (throttling) at times of network congestion if you exceed 22GB in a billing cycle (customers that sign up on a two-year contract get 25GB per month before throttling).
Video streaming is capped at 720p on phones and 1080p on tablets. Mobile hotspot use is unlimited, with 15GB of LTE data in each billing cycle. Laptops or other devices used through the hotspot have a 1080p hard cap for streaming video.
Verizon is also rolling out an unlimited business plan for companies with four or more lines. Pricing is generally the same per line as the Beyond Unlimited with some minor changes.
Verizon Unlimited plan add-ons
Verizon's Beyond Unlimited plan lets you call, text and use data inside Canada and Mexico back to the U.S. at no additional charge, and call to those countries from within the States as well. Data use is capped at 500MB per day in each country, after which it is throttled to 2G speeds. The company does keep an eye on how much data you're using, though: if more than 50% of your data in a given month comes from outside the U.S., Verizon will slow down your speeds and holds the right to cut off service.
If you need other international services, Verizon has you covered.
The free International Messaging add-on lets you send text messages to over 200 countries and multimedia messages to over 100 countries
The Unlimited Together - North America add-on gives you discounted calling rates to over 230 locations for $5 per month
The Unlimited Together - world add-on gives you discounted calling rates to over 180 locations for $15 per month
A daily Travel Pass gives you unlimited data and calling when you're in one of over 100 countries for $10 per day
A monthly Travel Pass gives you discounted calling and messaging rates as well as a data alotment based on your needs (prices vary, see Verizon's International Travel page

(opens in new tab)

Cruise ship rates are $2.99 per minute for voice calls and $0.50 per message sent / $0.05 per message received for texting.
Verizon also has a program that gives you a prepaid card of up to $650 in value for a trade in if you switch from another network. The details are on the Switch to Verizon page (opens in new tab) of its website. It also has a referral program and a rewards program that can put money back in your pockets.
If you're both a Verizon Wireless and Verizon Fios subscriber, you can use the Fios Mobile App to watch your shows from home without using your data.
They also offer a wide range of their own services, including their own RCS messaging app, a personal cloud and an excellent account management app. You can find them (and more) on the App Store (opens in new tab).
See at Verizon (opens in new tab)
Updated August 22, 2017: This article has been updated to reflect changes made to Verizon's unlimited plans.
Daniel Bader is a Senior Editor at iMore, offering his Canadian analysis on Apple and its awesome products. In addition to writing and producing, Daniel regularly appears on Canadian networks CBC and CTV as a technology analyst.
I've got this plan and my iPad is $20. Not $10. Are you sure about that tablet number?

That was a typo and fixed. Sorry!

Plus you lose corporate discount on the unlimited plan. Only military discount is allowed. Sent from the iMore App

I just went and got Verizon's Unlimited Data plan on Wednesday. I've always loved Verizon, but they stopped their unlimited plans years ago so we switched to T-Mobile. They're good, but Verizon's service is lightning fast ahaha. Sent from the iMore App

"Verizon's definition of Unlimited Data means that after you use 22 GB in a single month..."
Please add that that is per line on a multi line account.
We paid the same price for 4 lines to share 24 gb a month that an unlimited plan gives 22 gb per line.

Thanks for clarifying that. I made the change and was wondering. I backdated my change to the previous month because I was just about at my data limit. I got to just over 21GB on my line because of tethering for work and my other lines were at about 8GB combined but never got throttled.

I've been with Verizon since 2011 and the switch from the grandfathered unlimited data plan to this one was painless. Everything about this plan works for me and I was able to upgrade to the 7 Plus. I'm with Big Red on this one!

I've been on unlimited for 11 days now with 4 lines. My son is at 29.71 gb and no slow down. He's in Memphis.

Wow!!! How is he able to do that? Does he not have wifi at home? That's a lot of data in 11 days, by himself. Just curious.

Obviously he's steaming stuff in HD and not using WiFi. Sent from the iMore App

I made the mistake of leaving unlimited years ago. I will never change my plan again.

Any employee discounts you are getting on your current data plan DOES NOT apply to the unlimited data plan! This is the single reason why i will not be moving. I have a 19% employer discount on my VZW service that does not apply if i move to the unlimited plan.

I'm in the same boat, and the 24gb plan I'm on doesn't seem to exist anymore so so if I change and want to go back the highest plan I can get and still get my discount is 8gb which isn't sufficient. Sent from the iMore App

I have five lines and I was on the 16GB plan before and barely scraping by without overages. This actually worked out even for me!

FWIW: Verizon just sent this out to customers: "Your Go Unlimited Plan just got better. Now you can use your domestic talk, text and data in Mexico and Canada and enjoy unlimited calling from the U.S. to both countries - at no additional charge. Enjoy your extra benefit. Thanks for being with Verizon. 4G World device req'd for roaming."
Get the best of iMore in in your inbox, every day!
Thank you for signing up to iMore. You will receive a verification email shortly.
There was a problem. Please refresh the page and try again.