With the launch of Fortnite and PUBG Mobile on iOS, fans' ongoing debate over the superiority of their favorite game has now made its way to the mobile gaming world. But rather than try to answer which game is the superior title, I'm far more interested in which one gives you the better mobile experience.
After all, both these titles are attempting an awesome feat: bringing the AAA console experience to mobile gamers everywhere. But which game has done the a better job? Here are my thoughts on how Fortnite and PUBG Mobile stack up to deliver a solid mobile experience.
Controls
As both Fortnite and PUBG Mobile were announced, one of my very first thoughts was how great it would be to play a console game on my iPhone with my MFi gamepad. Unfortunately, as of right now, both Fortnite and PUBG Mobile aren't compatible with MFi controllers, and you're stuck using the on-screen controls provided for both games.
The good news is the on-screen controls are excellent in both games. The dual-stick controls are responsive, feel natural, and are simple enough to give you the ability to do everything you could want to do comfortably. While a gamepad would offer you the ability to be more precise, I have been super impressed with how both games have implemented a control-scheme that works so beautifully.
Mobile-friendly additions
Even though both games are easy to control, I think Fornite does a better job at adding gameplay details that make the game mobile-friendly.
It's not that PUBG Mobile didn't add things to the make the game run a little smoother on a smaller screen. Some of the additions PUBG put in are fantastic. The mobile version made it way easier to pick up items, manage your inventory, and use healing items (which is huge), but in the end, Fortnite added the sound indicators, and that's why I think it wins this category.
How often do you play mobile games with the sound off? In games like Fortnite and PUBG Mobile, where hearing player footsteps and gunshot echoes give you a considerable advantage, playing without sound could be a miserable experience. Epic Games came up with an incredibly clever way to mitigate this issue in Fortnite— sound indicators.
You'll see sound indicators pop up on the screen whenever someone shoots a weapon or moves around. These indicators can help you figure out which way the sound is coming from as well as indicate how close those noises are to your present location. It's a smart way to make the game playable without sound if you want or need to, embracing the heart of what mobile gaming is all about: taking your games with you wherever you roam.
Playing with friends
When it comes to picking up a game to play with friends, I believe PUBG Mobile does it better for two main reasons; availability and voice chat.
PUBG Mobile is available worldwide, which means if you can your friends want to play PUBG Mobile together, all you have to do is download the game. On top of its more widespread availability, it also launched with voice chat enabled so you can talk with your squad members and plan what you're going to do. Communication in Squad and Duo modes is paramount to success, and PUBG Mobile gives you the ability to be successful every match.
There's no doubt that the cross-platform multiplayer capabilities of Fortnite are impressive, but without being able to talk to your teammates, Squad mode is more frustrating than fun.
Gameplay on-the-go
Over the past week I have played both Fortnite and PUBG Mobile in multiple locations that have offered different signal strengths for LTE and various speeds of Wi-Fi, and by a hair, Fortnite has performed better than PUBG in spotty conditions.
Now don't get me wrong, if you're playing at home and connected to a good Wi-Fi network, both games run smooth as butter, and you'll likely see no problems; however, when you take the game on the go, PUBG Mobile struggles a bit more when reception gets spotty.
It's pretty minimal, and your mileage will vary depending on a lot of factors, but in my personal experience, Fornite ran a little smoother when it was on the go.
Which offers a better mobile experience overall?
I can already hear you screaming at your screen telling me to pick one or the other, but in reality, both games are great and currently excel at different things.
Epic Games went above and beyond porting Fornite for the mobile space and allowing you to play the game when you want and how you want. On a noisy and crowded bus without headphones? Don't worry; the sound indicators have you covered.
Where PUBG Mobile shines is playing with your friends. The game is out worldwide, meaning you can play with iOS players all over the world, so you and your buddies can team up pretty easily. Nobody is stuck waiting for an invite code, and everyone can get in on the fun. Plus, you can use voice chat with PUBG Mobile which makes playing the Duo and Squad modes enjoyable rather than frustrating.
In the end, both games have done a fantastic job in taking a triple-A console experience and bringing it to the small screen, and it's probably best to play both games and see what one you like the best!
Winners: Fortnite for solo play and PUBG Mobile for multiplayer
What are your opinions on Fortnite and PUBG Mobile?
Let me know what you think of the games in the comments down below!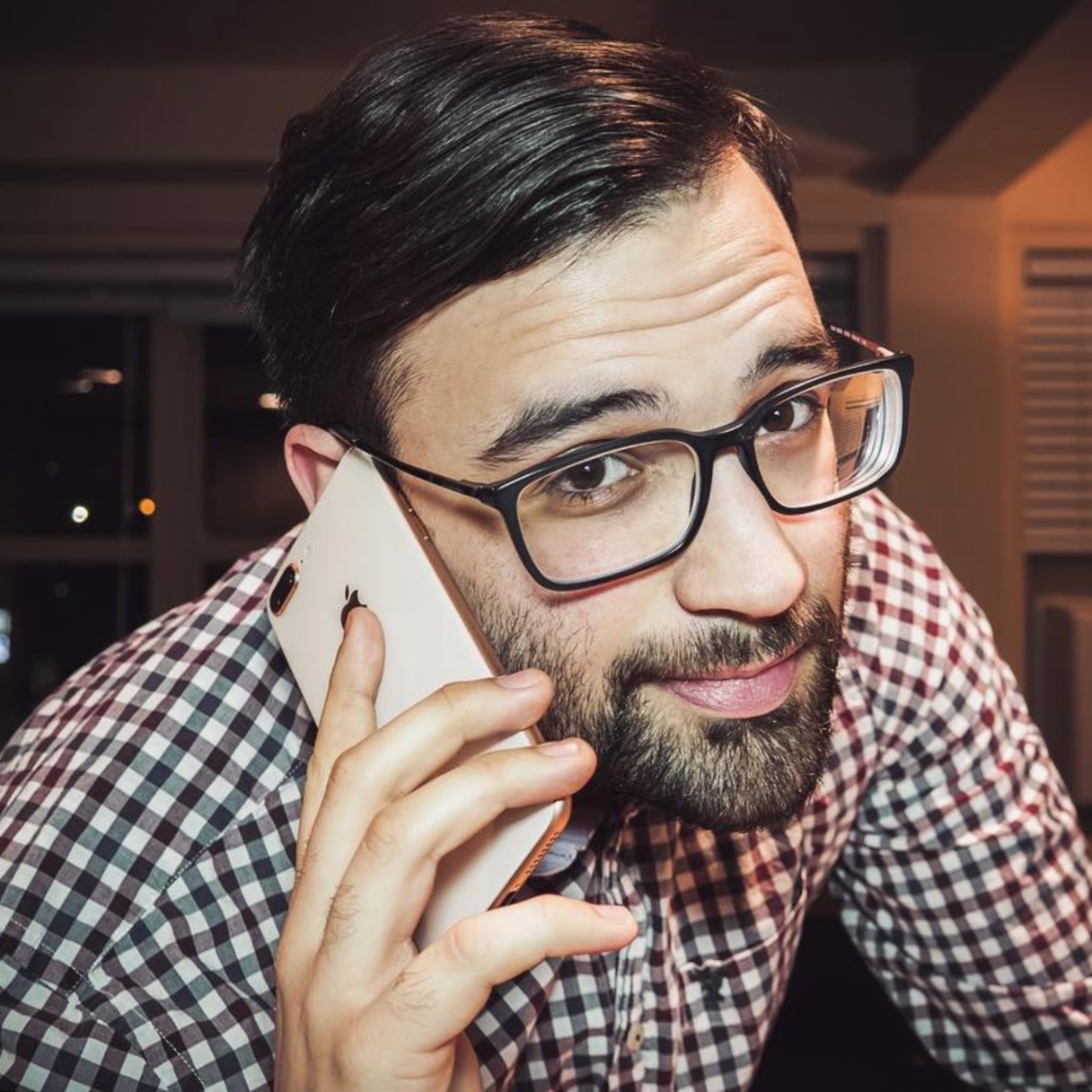 Luke Filipowicz has been a writer at iMore, covering Apple for nearly a decade now. He writes a lot about Apple Watch and iPad but covers the iPhone and Mac as well. He often describes himself as an "Apple user on a budget" and firmly believes that great technology can be affordable if you know where to look. Luke also heads up the iMore Show — a weekly podcast focusing on Apple news, rumors, and products but likes to have some fun along the way.
Luke knows he spends more time on Twitter than he probably should, so feel free to follow him or give him a shout on social media @LukeFilipowicz.