Gmail changing how it handles images, will start displaying them automatically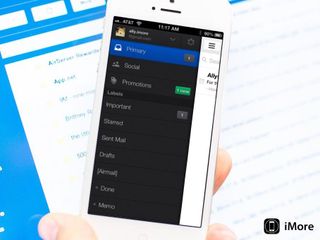 Google today announced that the – oh so annoying to some – "show images" message you see at the top of any email you currently receive in Gmail is going to go away. Gmail will now start to automatically display images in your emails, and is initially rolling out on the web clients with mobile apps will follow in early 2014.
Going forward, the way the images are handled will change so that they're all routed through Google's secure servers first ensuring they're safe and malware free, thus enabling them to be automatically presented to you. The good news is that if you're happy the way things are, you'll still be able to prompt to be asked about external images before opening them by enabling it in settings.
For better or worse, we're getting it, but it's great that we're still given the choice.
Source: Gmail Blog
Get the best of iMore in in your inbox, every day!
Well it's good they corrected this issue and are listening to the users. This will be great update! Sent from the iMore App

hmm, wow? They might even release a version to change the pic. ooo aaahh!

I prefer the prompts, actually.

Hrm. For my personal workflow, I'd really rather they don't do this, or, at least make it opt-in. If you work in media and happen to send large photos back and forth this is going to eat up my bandwidth cap ><

Well it is opt-out, so you still have the choice ;) But you have nothing to worry about anyway, as this only concerns embedded images in HTML mails, it's not going to automatically start displaying attached images or anything (I think).

OK, maybe you were right, at least the little notification I just got within Gmail made it seem like even attachments would be instantly displayed as well...

I am very happy with this change.

This is a great change. Two things I'm really hoping for in the future: Saving attached videos to the camera roll (never been able to figure out how to do this within the iOS app) as well as an option to swipe-to-delete. Currently, you can only archive :-( Till then, I'm sticking with my 15 minute polling and the iOS native mail app

Good. So now I don't have to click on 'Show Image' every time I received an email with images. It has its uses but it's getting kinda annoying. And I'm glad there's still an option to keep the old setting.

I am surprised the privacy advocates are not up in arms about this. A primary use of images in HTML email is for tracking purposes; since the image is fetched from the remote server, the sender gathers just a little bit of information about your email habits. Not loading images by default gives you some control over when you want to let the other party know these things.
Thank you for signing up to iMore. You will receive a verification email shortly.
There was a problem. Please refresh the page and try again.