How to delete or turn off 'My Activity' in your Google account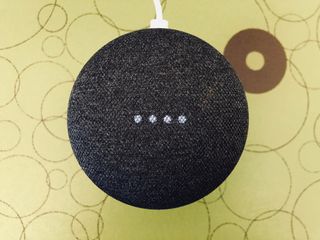 There's a ton of hubbub lately about Google and other companies (cough Facebook cough) storing your user data and potentially selling it for a profit (they don't all do that). It's true; Google does indeed log a lot of your user data, but you do have some control of what gets stored in the "My Activity" section of your Google account.
Here's how to delete or turn off some of those activities.
How to delete usage data in your Google account
In the main section of the My Activity section of your Google account, you'll be able to view and delete your Android usage data, Voice & Audio data, Google Assistant data (searches, smart home control, etc.), search data, and ads.
You can delete them one by one by simply clicking the three dots on the right of each entry and clicking Delete.
You can also batch delete by activity type or date like this:
Visit the My Activity section of your Google account.
Click the three vertical dots on upper right side of your screen.
Click Delete activity by.
Click Today to open the dropdown.
Click All time to delete all of your activity ever.
Click DELETE to simply delete all of your activity today. You can optionally set a date range. You can also choose to delete data based on keyword, Google product, or type of activity.
Click Delete in the pop-up.
All of your Google usage data for most Google products will be deleted.
How to turn off Google activity tracking
If you don't want to delete your stored Google usage data, but you do want to pause certain tracking aspects, you can.
Visit the My Activity section of your Google account.
Click the menu button on the upper left of your browser window. It's the three horizontal lines.
Click Activity controls.
Click the switch next to each service for which you'd like to disable tracking.
Questions?
Let us know in the comments below.
Get the best of iMore in in your inbox, every day!
Mick is a staff writer who's as frugal as they come, so he always does extensive research (much to the exhaustion of his wife) before making a purchase. If it's not worth the price, Mick ain't buying.
Thanks for this. Now where can I do the same for my Apple account?

Apple doesn't really store any location data, but you can decline Apple collecting that information from you. You're given the option when you started using your iPhone, but if you agreed to it, you can disable it from Settings.

I found the location information, but what about the activity information?

May be worth noting, that Google will beg you to turn Activity Tracking back on. What I did was turned it on in general, and off for every device. So it's still off.

I distinctly remember avoiding signing up for "My Activity" until one day I was rushing to sign in and accidentally took the bait blindly and signed up for it. Since then, for over a year, I have been trying to delete it as a 'Google product' but instead feel threatened with deleting my whole Google account. I am not interested in controlling it( I feel like it is trying to control me) I want to get rid of it completely! I feel tricked and trapped and while the title of this article suggests a solution, I find it again unaddressed. Surely it is a Google product and this is not all my imagination. I greatly appreciate any help!
Thank you for signing up to iMore. You will receive a verification email shortly.
There was a problem. Please refresh the page and try again.