How to delete your Yahoo! data and shut down your account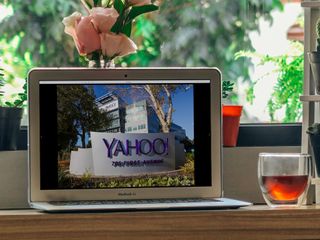 Update: Yahoo! has just disclosed yet another data breach. This time of 32 million accounts accessed using "forged" cookies. This follows over a billion accounts compromised over the course of two prior breaches. At this point, it's hard to recommend anyone keep using Yahoo!
Yahoo!'s been in the news as of late for some not-so-great revelations. They apparently built a tool to search customer email, per request of U.S. government agencies. They had more than 500 million accounts hacked. And now they've had 1 billion accounts hacked.
In light of these revelations — alleged or otherwise — you might be interested in closing down your Yahoo! account and scrubbing clean your data. I was pleased to discover Yahoo! makes the process quite simple.
Delete your (Yahoo!) account
Visit Yahoo!'s Terminating your Yahoo! Account page.
Log in with your Yahoo! account.
Type in your password to confirm your identity.
Type in the CAPTCHA code to confirm your humanity.
Click YES to delete your Yahoo! account. You'll see a confirmation page if you successfully deleted your account.
What you need to know about Yahoo! account termination
When you go through the aforementioned process to delete your Yahoo! account, you are terminating the following:
Yahoo! ID (which could, in the future, be claimed by someone else)
Yahoo! Mail data
Yahoo! Address Book data
Yahoo! Small Business data
Yahoo! GeoCities data
Yahoo! Briefcase data
My Yahoo! data
HotJobs data
Flickr account (including photo library, stats, and metadata)
Note: Yahoo! says the deletion process takes about 90 days to complete. If you want your data scrubbed from Yahoo's servers sooner than that, you'll want to go through and delete your Yahoo! emails, Flickr photos, Yahoo! contacts, and more before completing the account termination process.
Yahoo! also warns some of your information "might possibly remain" in its records even after you've deleted your account. To learn more about what data could be left behind, visit Yahoo!'s Data Storage and Anonymization support page.
Questions?
Run into trouble trying to delete your Yahoo! account? Gimme a shout and we'll try to get it figured out!
Get the best of iMore in in your inbox, every day!
Mikah Sargent is Senior Editor at Mobile Nations. When he's not bothering his chihuahuas, Mikah spends entirely too much time and money on HomeKit products. You can follow him on Twitter at @mikahsargent if you're so inclined.
Did this last month. I used to be a Yahoo fanboy and loved their webmail and messenger 10 years ago and even had fun helping the developers with their mail beta project. As soon as they passed on the Microsoft buyout which I thought was a bad move, They started going downhill and I HATED the new branding. This recent alleged news is shocking.

I have lots of old emails. I just turned on 2 step authentication. Did delete my contacts though. Sent from the iMore App

Would do this, but Flickr. Wonder if I really need that anymore. I never use it. Might be time to go nuclear on the account. Hmm.... Sent from the iMore App

@DravenX There is no comparison between Flickr and Instagram. @iSRS Same here .. If not for Flickr i would have already deleted my yahoo account.

You can sign up for a yahoo account without a yahoo email address can't you?

Yahoo once sent me a free t-shirt, deck of cards, and a set of other goodies because I had been one of their oldest Y!Mail customers. I just dumped the last of my Y!Mail accounts, closed down everything. Yahoo lost its way a long time ago.

I kind of feel like I need to know what happened to the shirt...

I never really used my yahoo account, its been sitting there for years unused, untouched and today deleted for good. Still on Google Gmail services, but if Apple would finally up its game to become a real cloud provider I could cut my Google services as well. Too bad that will be years before Apple has the ability to deliver.

No matter who the provider, is it good to have all your eggs in one basket?

Are att.net accounts part of yahoo?

Believe so Sent from the iMore App

It was a great feeling canceling it! Nothing but issues with it since starting it 7 years ago. Always had to change password due to security breaches. Now I don't care what happens

I should change my password.

Just looked for this info today and deleted my account. Flickr with its 1 terabyte of free storage is nice but not worth all the hustle of being associated with Yahoo. As with many others I didn't use it much and had constant security warnings Sent from the iMore App

I'm conflicted. I've a ton of curated flickr photos. Still on the fence of going nuclear Posted via the iMore App for Android

I would do it but don't want to delete my Flickr acc.

Enjoy your purchase Verizon!

I'm working on that change over, I have two Yahoo accounts that I need to finish completely shifting over to Gmail before I actually delete them. Sent from the iMore App

I deleted my @yahoo.com account. a few months ago, and I got an email to my main email address saying they had a breach and that I needed to login and reset stuff.
I completely forgot that I had a yahoo account against this email address. There's no services against it.
Off to remove that too.

Flickr has no equal in this term :| Google photos is just not doing uncompressed storage job. Photos are almost most private things to protect but dunno where to go :(

Option is there to upload in full resolution in Google Posted via the iMore App for Android

I've tried closing out my account a few times and it just keeps telling me that the password is incorrect (even though I've changed it each time and tried the new password, error still shows up). Anyone else running into this?

Canceled my yesterday. To much spam and all sort of crap recently.

Keep in mind that one of the things uncovered in the hack were security Q & A (the worst security confirmation method known to mankind). So, if you picked the typical questions most companies use (including probably your bank)... and answered them honestly... then some hacker out there might be calling your bank right now to change login to their control. So, that means to probably change security Q&A (or get rid of it) everywhere you can that is important. And, in the future, the answer to, "What was the first school you attended?" is something like: sHX1I0w47M0S1naKRJ58P6m

What's the point in having the security question if you're just going to give a random set of characters for the answer? Just pick a question that's much harder to guess

Well, the point is that they should do away with security questions, in the first place! What's the point of strong passwords, and 2 factor, etc. if the bad-guys can simply answer a simple 'security question'? Since most companies that employ them, use a standard set of questions, how hard would it be to compile some answers from the various breaches and leaks? But, I'm missing how giving a random set of characters changes makes it pointless? If you need to unlock your account, you simply supply that random set of characters. If you're using a new random set of characters for each question you answer, on each site, then even if you answer the same question for multiple sites, a hack/breach won't do the hacker any good. If you mean.... how am I going to remember all these random sets of characters? You are using a password manager, right? (If not, start doing so immediately!)

I know so many people who use Yahoo mail. >.<

Time to move to Google Mail :)

I think this is a terrible idea since Yahoo recycles email addresses. Meaning, if you have a Yahoo account, and delete it, anyone else can create it. So they'd easily be able to pretend to be you, even get password resets and alike. I think it'd be much better to import the email to GMail (iCloud doesn't offer that afaik).

If you're deleting an email account you should know to remove it from any websites it's linked to first. Then the only downside is a possible impersonation, which is unlikely unless you've got someone that hates you

Remember a story of the Google cofounders being questioned by investors about the need for a new search engine when Yahoo exists.

I don't get this at all. I get a screen telling me I have to call SBC customer care to delete my account. I guess that's one way to keep customers, make it impossible to leave.

Wish their was a way to transfer all info from Flickr to Google Photos, that is the final thing i need to do before i can officially shut down my Yahoo account. I startled to transfer everything over when i got a email the other day that my Xbox Live account had some suspicious activity when i was at work and i forgot that it was connected to my Yahoo account.

IFTTT has a trigger for this. I'd also imagine you can download everything from Flickr to your drive, then reupload to GPhotos. https://ifttt.com/connect/flickr/google_drive This goes to Google Drive, but I think from Google Drive to Google Photos is easy.
Thank you for signing up to iMore. You will receive a verification email shortly.
There was a problem. Please refresh the page and try again.