The GameSir Cyclone T4 Pro is a strong choice if you're after a macOS and iOS controller that won't break the bank. Just be careful when activating some of its extra modes.
Pros
+

Comfortable and grippy

+

Lightweight, clicky buttons

+

Hall effect triggers and buttons

+

Reasonable price
Cons
-

Confusing customisation

-

Thumb sticks are a little heavy to press
You can always trust iMore. Our team of Apple experts have years of experience testing all kinds of tech and gadgets, so you can be sure our recommendations and criticisms are accurate and helpful. Find out more about how we test.
GameSir's T4 Cyclone Pro is the upscale version of the company's standard T4 Cyclone. It works with both iOS and macOS, uses an Xbox layout (versus the T4 Cyclone's Nintendo Switch arrangement) and is surprisingly well-priced. It's an excellent offering, but has one serious drawback to be wary of. Let's see if it's worth a punt.
GameSir T4 Cyclone Pro: Price and availability
You can expect to pay around $49.99/£59.99 for the GameSir Cyclone Pro controller. It's available on GameSir's website and at third-party sellers like Amazon, where this is currently 10% off.
GameSir T4 Cyclone Pro: What I love
The GameSir T4 Cyclone Pro is a really solid controller that gets the basics right, and that starts with how it feels in the hand. Its grippy dimpled edges make it easy to hold, and it's reassuringly weighty without ever feeling too heavy or clunky. If you're used to Xbox-style controllers, it will feel immediately familiar.
Simply put, if you use this controller for iOS gaming, you'll dominate anyone bravely attempting to use the on-screen touch controls. It's especially strong in racing games and first-person shooters. It may not be the ultimate iOS controller, but at this price, it's hard to argue against it.
Compared to the regular T4 Cyclone, the Pro model packs in a few useful extras. Its buttons are clickier than those you get on its cheaper sibling, and it comes with a low-latency USB-A dongle and trigger vibration, although you can't use both at once as the latter only works in Bluetooth mode.
I'm not enough of a Pro Gamer to appreciate the extra benefits of the controller's low-latency mode, but if you're a competitive gamer, it will certainly be appreciated. The difference offered by the clickier buttons, though, is obvious right away – they feel much lighter and quicker than the buttons on the entry-level T4 Cyclone, facilitating faster button mashing for those desperate gaming moments.
Like in the regular T4 Cyclone, GameSir has used Hall effect thumb sticks and triggers in the Pro controller. In layman's terms, this means the components inside these parts do not come into contact with each other, lessening the likelihood they'll wear over time. That could take years to happen, so it wasn't something I was able to test extensively, but it's reassuring to have regardless.
Most buttons on this controller are reprogrammable, including the two extra ones on the back, using either the GameSir app or by pressing and holding various button combinations. That's welcome, although the on-controller method for assigning new functions is confusing (we'll come to that later).
GameSir T4 Cyclone Pro: What I don't love
While this controller isn't heavy, it's also not the lightest option in the world, so if low weight is a priority for you, you might want to look elsewhere. Also, be aware that the thumb sticks are quite clunky to press, and only one color option exists.
The T4 Cyclone Pro doesn't have many glaring problems, but there is one thing that really caused me problems: button customization. At best, it was confusing. At worst, it threatened to make certain games unplayable.
The main offender was the "hair trigger" mode. The idea is that this lets you activate a trigger with just a light tap instead of a full press, meaning your moves are made much more quickly. Enabling this mode involves pressing the M button along with a trigger. You disable the mode by pressing M and the trigger again.
Yet in my experience, disabling hair trigger mode was extremely hit and miss, and very often simply didn't work. That's a problem in shooting games because if you try to aim down sights using the left trigger after you activate hair trigger mode, your gun spasms back and forth unless you press it with the lightest of feather touches, which is very tricky in the heat of battle.
In the end, I had to contact GameSir to work out how to turn off this mode. The solution was to hold the Home and Menu buttons for two seconds – something that was not described in any of GameSir's documentation.
GameSir T4 Cyclone Pro: Competition
The T4 Cyclone Pro's price puts it up against a number of quality controllers. If you prefer a PlayStation layout, Sony's DualSense Wireless Controller costs $69.99/£59.99. There's also the SteelSeries Nimbus+, which costs $69.99/£69.99 but comes with an iPhone holder. Or for a cheaper option, you can try GameSir's own T4 Cyclone, which will set you back $39.99/£45.
GameSir T4 Cyclone Pro: Should you buy it?
You should buy this if…
You want an edge while playing iOS games
You want an affordable macOS controller that still performs well
You prefer fast, clicky buttons
You shouldn't buy this if…
You want a confusion-free way to customize buttons
You need a very lightweight controller
You want an included iPhone holder
GameSir T4 Cyclone Pro: Verdict
The GameSir Cyclone T4 Pro is a strong choice if you're after a macOS and iOS controller that won't break the bank. Just be careful when activating some of its extra modes.
---
Bottom line: A sensibly priced all-rounder with a jarring hair trigger mode.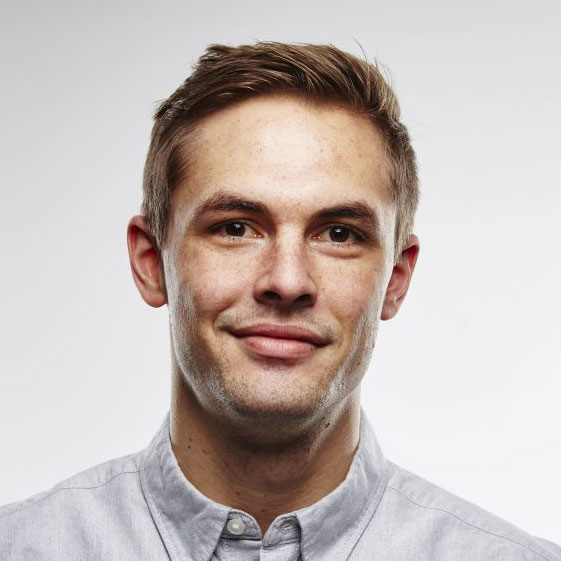 Alex Blake has been messing around with Apple tech ever since he caved to the pressure and bought an iPhone 3G "just to see what all the fuss was about." He's spent the subsequent 15 years prattling on about Apple and has somehow managed to do so professionally. Don't ask him how.