iPhone 4s and 5c withdrawn in India as Apple seeks more profits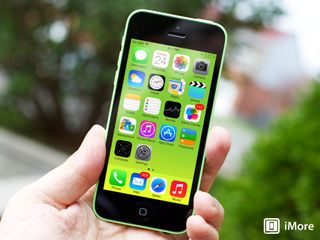 Apple is no longer offering the iPhone 4s and iPhone 5c in India. While the phones are past their prime, Apple has a strong brand presence in India, leading to healthy sales of older iPhones. The iPhone 4s was selling for as low as ₹12,000 ($175), in direct competition to budget Android handsets from local vendors. The iPhone 5c, meanwhile, was available for ₹20,000 ($290).
The withdrawal of the iPhone 4s and 5c is mostly to increase the average selling price of iPhones in India, as Apple is pushing for more profits from the country. Although the company saw vastly increased sales, a bulk of the revenue was from sales of older, heavily discounted devices.
The iPhone 5s is now positioned as the most affordable iPhone in the country, with a retail price of ₹21,499 ($315).
Source: Economic Times
Get the best of iMore in in your inbox, every day!
The clumsiest man in tech.
Apple is only doing what any company in its position would do. Sent from the iMore App

It's outrageous they were continuing selling the 4s Posted via the iMore App for Android

Outrageous? Why shouldn't Apple sell what people are willing to buy? In my eyes, Apple is now taking a gamble by ceasing the sale of the 4s. They're gambling that by selling fewer phones with a higher profit, they'll come out on top. This might work, but might not either. Raising prices can generate ill will among your potential customers.

It isn't really. Gadgets are taxed heavily by the government because of which iPhones are among the most expensive products in India. My iPhone 6 cost as much as my Macbook Air. In fact gadgets and computer parts are so expensive that if I order parts for a gaming PC from the US via Amazon.com (Not .in), pay for the import duty, customs and shipping, I'll still save a few hundred dollars. Case in point, the MSI R9 390 is $329+ ~$80 shipping and duties. The same GPU is for Rs 39,900 ($613) on Amazon.in, which is nearly double its price.

Exploiting who? Each customer can decide for themselves whether or not they believe a product is worth its sale price. Apple's putting no gun to anybody's head and forcing them to purchase an iPhone. If the customer decides that they don't want to spend more than $175, they can consider other brands - such as Google's Android One devices.

I think it was actually a disservice by Apple to have been still selling those devices in the first place. Add those services could no longer offer the customers a good iOS experience due to age, iOS 9 would surely make them sluggish anyways. Sent from the iMore App
Thank you for signing up to iMore. You will receive a verification email shortly.
There was a problem. Please refresh the page and try again.