iPhone 7 FAQ: Everything you need to know!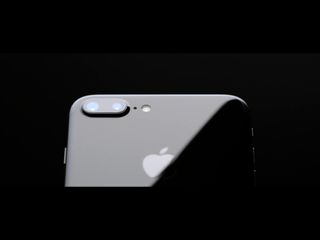 Apple just announced the next model in its flagship handset device, the iPhone 7. Though not much has changed on the outside, it's under the hood where it really counts. Here's everything you need to know!
What's the lineup? What sizes will the iPhone 7 come in?
Just like its two predecessors, it will come in two sizes – 4.7-inch and 5.5-inch. Unfortunately for the small-handed iPhone fans, there is not going to be an iPhone 7se.
How much is it going to set me back?
The iPhone 7 starts at $649.
It will be available in the following storage capacities:
The Jet Black model only comes in 128GB and 256GB
The iPhone 7 Plus starts at $769.
It will be available in the following storage capacities:
The Jet Black model only comes in 128GB and 256GB.
Through Apple's Upgrade Program, U.S., UK and China customers can get an unlocked iPhone 7 or iPhone 7 Plus with AppleCare+ for monthly payments as low as $32.
When do I get my hands on it?
The iPhone 7 and iPhone 7 Plus will be available for pre-order this Friday, September 9 and will be in our grubby hands on Friday, September 16.
Does it come with iOS 10?
It sure does. No update needed. By the time you unbox your iPhone 7 or iPhone 7 Plus, iOS 10 will already be kicking it, drinking a beer, and waiting for you to get the grill heated up.
iOS 10 preview: Cleaner, clearer, and more convenient
New color?
Image 1 of 4
Yup. And it's called "Jet Black."
Apple has redesigned the exterior of the iPhone 7 and iPhone 7 Plus with an aluminum casing that is covered with a high-gloss glass exterior. The antenna is embedded into the body of the case for better reception quality. It is sleek, shiny, and not entirely unlike the models prior to the iPhone 4.
How powerful is this bad boy?
The Apple A10 Fusion Processor is a 64-bit four-core powerhouse. Two are high-performance cores that are 40% faster than the A9. The other two are high-efficiency cores that use 1/5 the power so you can get longer battery life. The Apple-design performance controller will smartly choose which chip to use, depending on what you are doing on your iPhone. GPU performance is 40 percent better than the A9 chip. The iPhone's motion chip, the M-series, has also been upgraded to M10.
Apple did not mention RAM, but we believe it remains the same as the iPhone 6s and iPhone 6s Plus at 2GB.
Is it waterproof?
No. But, it is more water-resistant than ever before with an IP67 standard. So, if you fall in the pool (or drop it in the toilet), you won't be up a creek without a paddle.
What about the headphone jack? Tell me it's still there!
Image 1 of 4
I'm sorry to have to tell you this, but your ancient, outdated 3.5mm headphone jack is no more. I feel your pain. I didn't want to lose it either. But, the good news is that you can still listen to wired headphones, thanks to the included Lightning to 3.5mm adapters with digital-audio converters that come with every new iPhone 7 and iPhone 7 Plus.
If you aren't particularly interested in Bluetooth headphones, you can still listen to your favorite tunes and talk on the phone, hands-free, with Lightning headphones. Apple will also include Lightning headphones with every new iPhone 7 and iPhone 7 Plus.
Apple has also announced the new AirPods, which are wireless earbuds specially designed for the iPhone 7 and iPhne 7 Plus. They use a W1 chip, which is a high-quality wireless processor. the AirPods only play when they are in your ear. You can access Siri with a double tap. Voice accelerometers capture your voice while you are talking. It comes with a wireless charging case that keeps your AirPods charged. The charger can keep your AirPods juiced for up to 24 hours and the AirPods can work continuously for up to 5 hours before needing to be recharged. It also connects automatically to your Apple Watch.
AirPods will cost $159.
New Beats wireless headphones also take advantage of the new W1 wireless chip.
And the camera? Are there really two of them?
Image 1 of 6
Sort of. The iPhone 7 Plus is getting the dual-lens treatment, while the iPhone 7 has been relegated to the one-camera corner. The new dual-camera feature on the iPhone 7 Plus features two cameras side-by-side that shoot as one for high-resolution optical zoom. One camera is a ƒ/1.8 aperture wide-angle lens, while the other is a built-in ƒ/2.8 aperture 2x zoom telephoto lens. A new button will be available on the iPhone 7 Plus that will allow you to tap the screen to quickly zoom in with the telephoto lens. Additional internal software on the iPhone 7 Plus will make it possible to zoom up to 10x.
Apple has also upgraded the iSight camera in the iPhone 7 and iPhone 7 Plus with better optical image stabilization that is three times better than iPhone 6s. It has a wider sensor for capturing more light, and the 12-megapixel lens is 60% faster and 30% more efficient. The True Tone Quad-LED flash provides 50% more light and a new "flicker sensor" identifies flickering light. The image signal processor is also faster.
The FaceTime camera has been updated to 7 megapixels and video is 1080p HD, with wide color capture and image stabilization.
There is a new option in the Camera on the iPhone 7 Plus called "Portrait" that creates a shallow depth-of-field.
The screen is 25% brighter with a wide color gamut and Cinema standard, so you can see colors pop in a way that wasn't available before.
Any big news about the display?
Nope. This iPhone 7 has a Retina HD display with 1334 X 750 resolution at 326 ppi. The iPhone 7 Plus has a Retina HD display with 1920 X 1080 resolution at 401 ppi.
They both sport wide color gamut with 625 cd/m2 max brightness and dual-domain pixels.
What's all this about new stuff you can do with the Home button?
It's a little confusing to us, too. At least right now. But, from what we understand, the Home button now has a taptic engine so you can get a little buzz on your finger when you do certain things. Thanks to force touch sensitivity, it can access quick actions, messages, notifications, ringtones, and third-party apps. It is also customizable. What that means, exactly, we'll have to find out.
Has the battery life improved?
It sure has! You'll get at least one hour more on iPhone 7 Plus than its predecessor and at least two hours more on iPhone 7.
Speakers?
Speakers are now stereo with increased dynamic range. Maybe that's why Apple got rid of the 3.5mm headphone jack?
What else?
Felica technology will come with iPhone 7 and iPhone 7 Plus to bring Apple Pay and Transit to Japan.
Questions?
Got more questions about the new iPhone? Sound off in the comments below!
Get the best of iMore in in your inbox, every day!
Lory is a renaissance woman, writing news, reviews, and how-to guides for iMore. She also fancies herself a bit of a rock star in her town and spends too much time reading comic books. If she's not typing away at her keyboard, you can probably find her at Disneyland or watching Star Wars (or both).
I couldn't catch the whole keynote - did they stand pat on screens, or were those improved?

Brighter, more color accurate, etc etc.

FYI Apple has it up on their website now. Screen resolution stayed the same: 1334x750 for the 7, 1920x1080 for the 7 Plus. And it appears there's no True Tone display technology like on the iPad Pro 9.7.

In other words, minor display improvements Posted from my Nexus 6P

I think its not that minor of display improvement as it can display far more colors than before just resolution kept same.

"But, the good news is that you can still listen to wired headphones..." Ummm... Unless you need to charge?? I often charge while listening at work, especially if streaming a battery intensive content like CNN Go. They completely glossed over the fact people often need to charge and listen simultaneously.

No, you don't need to charge and listen to wired headphones at the same time. If you did, then Apple never would have taken that ability away from you.... GET WITH THE PROGRAM!

Sometimes, yes... You do. Sitting at home, battery dying... But want music, and don't want to disturb others. Don't get me wrong. It's time. It's time to move forward. All other technology has changed, why are we whining about this? The answer? Go Bluetooth. There are plenty of decent, but cheap ones available. Especially through many online sites. Sent from the iMore App

I guess the sarcasm didn't come through for you.

Nope, didn't see the "/s"

Stereo speakers Sent from the iMore App

Don't be dense. He's saying you can't do both at the same time, not that you have to do both at the same time.

I agree. I watch things like netflix while still connected to the charger to prevent the battery from draining. Not so sure about this move still.

Would've been a great move to wireless charging, but no go......

Why would anyone watch Netflix, or the like, on a smartphone.

or watch it whiles it's sitting on a wireless charger.

Um, because my monster iPad Pro doesn't come with me when I leave the house? Way to try and rationalize on Apple's behalf though.

It's funny how you rationalize your weak argument with not wanting carry something that is clearly better to watch netflix on to make a point.

A television is obviously best for watching Netflix, so you should probably carry around a generator, wifi hotspot, 70" flat screen, and Apple TV too, right? See how that's not fun when someone does it to you?

a tv and everything else you listed can't be compared to an iPad vs iPhone while watching something. an ipad close up is just as good (if not better) then a big screen tv. i guess i am missing your point.

My point was, that there isn't always room, or it isn't always practical to bring the best possible device with you wherever you go. And that just because someone else's limitations or use case is different than yours doesn't make their opinion wrong and yours right. It's easy to imagine a use case where you're playing a game or watching videos on the phone with wired headphones and would like to charge it at the same time, because what you're doing is battery-draining. Whether or not that ever happens to you, it's still a legitimate concern with the removal of the 3.5mm headphone jack.

I do all the time. I spend a lot of time in hotels, and hotel wireless is almost always slower than my phone's mobile data, and the screen on my work laptop is pretty crappy. Netflix looks good on my Nexus 6P, so I'm sure it'd be good on a 6/7 Plus.

quick fix: battery case while traveling.

Unless you are using Apple's battery case you will lose access to the lightning port. All of the non-Apple battery cases I have seen use micro USB.

That is an absurd answer Posted from my Nexus 6P

To not disturb others at home Sent from the iMore App

sitting in a starbucks and don't want to go home yet to the wife. That said i'd rather watch my tv on a giant screen. But i know many a youngin' that doesn't care.

Why does Netflix offer an iPhone app?

why are you watching netflix on a resolution such as 1334 X 750

Sure for another $160 plus tax... $160 for the privilege of doing what I can already do on my 6S Plus with the included earbuds.

i never said you have to buy the Apple AirPods there are tons of bluetooth headphones that will work with the iPhone 7 that are much cheaper.

With horrible quality Posted via the iMore App for Android

in every case? i don't believe that. most will have as good a quality as a pair of the stock ear pods which most people use.

Hello troll... (Posted from Android) Yes, there are many decent and still inexpensive options out there. Especially if you buy online. I know a place you can get LG Tone Pros for 19.99 There are many other decent inexpensive options that are just as good as, if not better than, the iPhone earbuds. Sent from the iMore App

People with opinions on Apple, who use Androids are trolls? Ok...

The vast majority that are commenting on here with Android seem to follow that pattern

It's called laggy audio with terrible quality vs 14 bucks for quality audio with no latency because wired headphones and mics are better. I love my iphone SE even more!

BT is low quality, unreliable and battery dependant. Wireless headphones have been a thing for a long, long time, there's a reason that wired 3.5mm headphones have continued to dominate. I have wired headphones in my desk at work, in my laptop bag, in my coat pocket, in my car console, by my keys and wallet, with my running stuff and by my bed. I also have a high-end pair for flights and immersive listening. Basically, the ubiquity of wired headphones means I can treat them like chargers and put them anywhere I might want them so they are always at hand. Wireless headphones need to be constantly maintained (charged) and are too expensive to be useful like that. They are great for specific uses, working out or noise cancelling situations (planes, loud offices), that you can plan for and/or do very frequently. They suck for impromptu and infrequent use.

Let us know how the craigslist sale on the wired headphones goes.

Great... now I have to get a new car with Bluetooth. I can't plug it into my Aux In and charge at the same time. Can't use headphones while driving a motorized vehicle. It is against the law. Now I get to spend thousands for a new car.

There are Bluetooth addons for your car

Well, you can just pop your phone on a wireless charger . . . oh wait . . . (sorry, I couldn't help trolling a bit--forgive me!)

if charging your phone while listening is that bad on your battery. why wouldn't everyone with this problem just get a battery case? seems way more sensible then being attached to the wall all the time.

you're telling me i have to buy another accessory just to be able to listen to music?

Then charge your phone in advance before listening to music. There are several solutions to your problem, one of which doesn't require you buying anything

You seem to be operating under the assumption that people are stupid and can't figure this out for themselves. In fact, we can. The point is that they are taking away functionality we have now, and calling it a feature. Obviously charging before listening would be ideal, but I often listen for 6-7 hours at a time while working, between music, podcasts and audible books. It's not an option to just leave for the day with a dead phone. So thanks for yet another rationalization that no one needed you to point out and doesn't actually solve the problem Apple is creating for their customers. At least some of us. I can admit it won't impact everyone.

maybe....maybe its a sign of wireless charging to come in the 7s/7s+?

Well it can charge while you listen to it on the iPhone speakers or start using a Bluetooth speaker so you don't strangle yourself when you get up from your desk.

Do you have the RAM Capacity (not Storage) and the screen resolution of the devices? That's kind of important in the realm of having "everything we need to know."

No mention of RAM on their Tech Specs page, but same resolution as before. 1080p for the Plus model: https://www.apple.com/iphone-7/specs/#mn_p

It's worth mentioning that the screen color reproduction and contrast/brightness is better on the iPhone 7, just in case people think that they're using the exact same screen just because the resolution is the same

You'll have to wait for a teardown. Apple (afaik) don't release RAM figures for iPhones.

Loving the new colors and the phones. Looking forward to getting my hands on one. Need to see some hands-on videos for the Black and Jet Black colors so that I can decide which one I'd rather get! One thing though... Apple didn't address the conundrum of using the headphones and charging the iPhone at the same time?

Because it's not possible without some sort of adaptor which requires more cords. And they know people, like you, will purchase anyway.

"people, like you"... What's that supposed to mean? I'll purchase the new iPhone if I decide it to be a good fit for me. Don't generalize about me, you don't know me!

You literally just said you can't wait to get your hands on one to decide which one to get... You're just like the millions of others who are going to be purchasing the new iPhone. ****, I may fall in love with the black one and get one just as well.

Nah! I get excited this way for every single major product release. Well not every single, but most where I have something to be excited for. You should've seen me talking to my friends during the reveal/launch of the Note 7 - a phone which I love, especially that Black Note 7! It's time to weigh the pros and cons of each and come to a decision on what to get. Android or iOS. Black or...? Maybe it's time to ditch 'em all and go back and try Windows Phone again. That HP Elite x3 is a complete delight! Taking a step back and going over what we just saw... I like the odds of the new processor being more future-proof, and the major camera updates. But I don't think there is much to the new iPhone to be blown away by. At the moment, getting an iPhone 6S Plus 128 GB at a discounted price seems like a more promising option. (Though i'll repeat... that Black and Jet Black though!!!)

Windows Phone is great providing you don't use apps on your phone and rely on websites to provide you with services

They did address it. You can listen to audio for hours and hours. Video? Probably out of luck there. (and out of battery power).

I knew they were doing that but they should have included wireless charging.

Hard to do with an Aluminum case. Polycarbonate is the better case for wireless charging, but Polycarbonate isn't "premium" to most/some people for some reason.

I still scratch my head over the notion that aluminum is considered a premium material in the realm of technology.

Meh...not gonna upgrade this time Sent from the iMore App

Same, and I'd actually go to the 6S and save money coming from the 6 (if I was still there) than go to the 7. You can save, basically $200 by going with the 32GB, since they axed the 16GB on those as well, compared to a mid-tier 64GB iPhone 6S right now. I also am starting to feel like the Plus doesn't really offer enough to justify existing. They didn't really do anything groundbreaking with that camera setup. Anyone could have done that, it just happens that Android OEMs are too busy trying to perform magic than do the obvious things that are more trivial to pull off. The Wide Color gamut on the screen doesn't matter if every other screen you use doesn't look the same. Yes, the colors may be iMazing on your iPhone, but when you send the picture to someone else you're going to have to say "Keep in mind, it looks a lot better on my iPhone" like the people at this event? I think the presentation itself pretty much proved why this is not a selling great point. This is another "upgrade for the camera" year. Apple iPhone 6S "Series 2" (since they're into that, now).

ME too. I'm on a 5S and my aging eyes mostly are in need of bigger real estate. So I will be upgrading in about a month to a 6s+

I'm with you. They will bring headphone jack back down the road similar to (finally need bigger). Or they will need to add a 2 into 1 lightning adapter

Headphone jack is completely gone and won't come back. The iPhone should have true wireless charging next year. Not Lamesungs place the phone on the pad the right way or it won't charge way.

Let see what you got from Apple next year, but I am expecting you get disappointed again. No Point on insulting other brand when Apple is under perform. It just make you look like a looser.

How is Apple under-performing, exactly?

Well, I'm pleased. I am definitely getting one in the future. This will be the first iPhone I ever purchase. Congrats, Apple. You earned a customer. :)

Now the big question is. Does a guy lease through sprint or apple ;/ ogl > cal

Can someone that did the upgrade program last year tell me how it worked.
In the UK and definitely going to take advantage of it. Could you do it online, or did you have to go in-store?

"I'm sorry to have to tell you this, but your ancient, outdated 3.5mm headphone jack is no more." Not wasting any time jumping right on that Bs train are you iMore? Lol. As expected Apple didn't provide any real benefits to this change. But we can buy wireless air pods for $160...

Whoa, $160 is...quite a bit.

Well they are truly wireless. And Apple made them....so ya know. It's all better now.

There are plenty of cheaper options out there for wireless headphones. Nobody is making you spend $160 for Apple's product. Sent from the iMore App

Doesn't mean we, the consumers, can't comment on it...

Or be a **** about it. You could've just said "I do agree they are too expensive, but there are cheaper options available", but instead you decided to make a snarky comment about Apple

I hope Apple pays you well. You're all over here with your Apple cape on. It's a cash move by Apple. Not providing us anything beneficial. Options are the best option.

Oh, you mean like the Lightning adapter or other wireless headphones. Those options? What others would there be? You guys are all on here complaining as if a headphone jack is all the iPhone offers. Get over it. It's not that big a deal, unless you make it one - which you are.

Because everyone uses their phone like you and nobody has alternative needs and would prefer the convenience of the headphone jack. Ok.

Samsungs are $200 and have less battery life. Sent from the iMore App

Samsung also didn't remove the wired headphone jack from their phones. This move was clearly to push people to buy THEIR wireless products with a W1 chip since they purchased Beats. This is clearly a cash grab move. Plain and simple. Posted from my Nexus 6P

The headphone jack was removed because it's outdated and limited. It's not necessary anymore and Samsung will soon follow suit

Just saw images of the thing. It's ugly as sin. Like some phallic ornament sticking out of your ears.

A little ...but then take a look at the competition and their poor efforts. Sent from the iMore App

They traded the headphone jack for the second speaker in the phone. Plus it probably helped with the waterproofing.

Except it isn't waterproof... Sent from the iMore App

you're wrong. They're $159. ;)

Major sticker shock on price of the AirPods. The first thing I immediately thought of when I saw those was "I'd lose one of those within three days". Then I'd be stuck having one working AirPod and having to plunk down another $159 plus tax because Apple won't sell individual left and right AirPods.

And nobody is making you buy them, so problem solved. Sent from the iMore App

I wonder if there is more to the story with the AirPods. Apple has amazing low latency audio in iOS. The problem is that I don't really care about that. One thing I love about Android is that I can redirect all the audio to my Bluetooth headset, no matter the application. I can't do that on iOS. Does iOS 10 fix this? Maybe the AirPods are custom because it allows Apple to keep their low latency at the same time providing a great wireless headphone experience. It allows allows them to dump the lower quality standard Bluetooth codec and go with something better (probably custom, not AptX).

The Apple AirPods page says that they are Bluetooth. So all they did was replace the codec. Can anyone tell me if the audio redirection to Bluetooth on iOS 10 beta has improved? What's the point of having wireless headphones if some games and apps can't use them?

When I connect to a standard Bluetooth speaker it does redirect all the audio to the speaker, even the keyboard click noises. It's done it for a while too, I think the earliest I tested was iOS 8. Maybe you've ran into a bug? Hopefully it'll fix for you in iOS 10

So almost everything that was leaked proved true. That "doubling down on secrecy" thing Tim Cook talked about isn't turning out so well, judging by the last three or four iPhone announcements. I suppose it's pretty much impossible with the vast supplier spread they have. Not sure what's so special about the Jet Black. Looks like a fingerprint magnet, tbh. Not seen them in person (obviously), but from the images it looks like I'll be opting for the matte black version.

Sure it's a fingerprint magnet, doesn't mean you can't give it a wipe now and then or use a see through case

That jet black color is beautiful. I would love to befriend someone who can afford the 256gb version.
(Half joking)

That's the one I'm planning on getting, eventually.

No more mechanical home button/touch id.
Now nobody happy about this? Posted via the iMore App from Samsung Galaxy S7 Edge

TouchID is still there. Gee it's still a home button after all. Next year when that's completely gone is different.

So fragmentation comes to the iPhone family in spades.

If you thought iPhone wasn't already fragmented, you haven't been paying attention. ...

True, just a shame their limiting dual cameras to the Plus (no reason it can't be on the standard one) and gloss black to the most expensive models.

I would say the reason is lack of space.

Looking at the back of a 6S and I don't see how they couldn't fit it in (especially now there's all that extra room at the bottom without the headphone jack).

They couldn't make the phones thinner if they put the dual camera on the 7 as well gasp! Posted from my Nexus 6P

Your life is so lame that you have to go on every post and troll. It is just a phone choice get over it. Posted via the iMore App for Android

Isn't your nice nexus dead in the water this year along with project ara or whatever that lame project was with everything else Google tried and failed. If it wasn't for Samsung touchwiz nougat would be just as boring as all the other vanilla android updates were. Don't you have to buy Bluetooth speakers for one of the modular phones now from Motorola talk about making you have to buy extra stuff better speakers,better camera i can go on. How about the lg5 dog crap Posted via the iMore App for Android

Will Verizon have the phone available this Friday or just Apple?

I hope they do, I got screwed hard waiting in line at my Verizon store only to find out it would be a month before they got the +

This years amazing new feature... Apple invented a new colour called black!!

No one said Apple invented this color, not to mention you've missed out the plenty of other features that this year's iPhone brings…

Will the Air Pods only work with the 7, or can they be used with an earlier model?

They can be used with earlier models

Will the iphone 6/6s apple cases (like the nice apple leather case I have) and the apple battery case fit or work with the iphone 7?

Yes I'm wondering this, will my 6+ case fit the 7+, probably but it may block the top speaker, any answers/confirmations appreciated Sent from the iMore App

Drats. I was hoping they would double the capacity in the SE as well.

Not much excited me with this announcement. I'll definitely be passing on this.

Anybody know what the full set of supported CODECs is? Specs on Apple.com doesn't list the CODECs.

Here's my question your tech journalists can hopefully get to the bottom of: is pre-ordering an option for people participating in the iPhone Upgrade Program? (Assuming we've made 12 payments already. I bought a 6s+ last September a few days after launch and signed up for the program. At the time, you could only sign up for the program at a physical store, if I recall correctly-- seems that I reserved and picked up my iPhone 6S+).

Anyone feel like apple was kind of lazy this time around? I mean they usually change the design every other release, and sure the design has changed a bit, but it's still pretty much the same....and ios10.....felt stale from day one of the public beta. I love apple but for the first time I'm not excited for a new iPhone nor do I have any urge to upgrade from my 6s+. I don't mind that the headphone jack is gone, and love that the home button isn't a physical button anymore though

Id be ok with using the dongle with my old headphones. Not a big deal. But the fact that I can't charge while using makes zero sense. Sent from the iMore App

Yeah. Not upgrading the SE storage doesnt justify the SE staying at 399 and 499 when you can get 32 gb iPhone 6s for 549. IMHO. Sent from the iMore App

Ok so I'm not happy about the headphone jack at all. So much so that I am really considering making the jump. But at the very least they should have a lightning splitter so that you can plug in to charge and listen to their stupid lightning headphones at the same time. I can't believe they overlooked this. Some 3rd party company has to make this right?

I imagine Apple will release a "splitter" so you can charge and listen to headphones at the same time but they'll more than likely charge about $50 or so for it.

I really REALLY hate they made the mistake of removing the headphone jack. I used this 2-3 times per week when mowing the yard with my hearing protection headphones and various other activities that required hearing protection. This adapter will only wear out the Lightning jack faster which will cause the headphones to become disconnected frequently leading to a poor user experience.

I've never had an adapter wear out a port in the past, that seems to be something you've fabricated in your own imagination…

I am sure we will have splitters/adapters galore soon.....

Hi folks, sorry if the question was discussed, but cannot find a clear answer...
Forget about headphones charging....but what about charging the iPhone7 battery wireless ? You know the QI compatibility that samsung used to have...? Is it there on the iPhone 7 or not?
thanks
Thank you for signing up to iMore. You will receive a verification email shortly.
There was a problem. Please refresh the page and try again.