Bored again: Does the iPhone lull have you checking out other phones?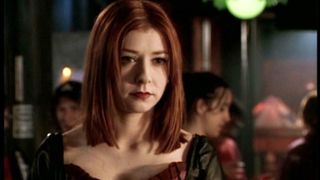 It's easy to succumb to envy in the mobile world. The iPhone 5 is currently the oldest flagship smartphone on the market. Meanwhile Android OEM's such as Samsung, Sony, LG, HTC, and Motorola seem to be releasing new phones every week. Nokia is dropping new Windows Phones fairly regularly, and even BlackBerry has put out three new phones in the last six months. Against all that, it's easy to see why gadget geeks with big phone love could be eyeing - or even trying - alternate phones while they wait. Given some thought the iPhone 5 was boring at launch, is it possible even iPhone owners are bored now?
The phone market is increasingly competitive and phones are even picking up elements of fashion. For those who can afford multiple phones, or people in the industry who's jobs require they own and use all the major platforms, it can certainly be nice to be able to change phones and experiences like you do clothes. Sort of like having multiple sets of jewelry, or multiple cars to drive, or hair colors to try, or anything that shakes things up.
Looking elsewhere isn't a bad thing. Apple would rather you didn't, of course, but for many it becomes an eye-opening experience. Working for Mobile Nations, I use all the major platforms on a daily basis, and while each one has its own advantages, each one also has its own drawbacks. There are times Android feels liberating to me, others when it frustrates me to tears.
For some, jailbreak seems like a happy middle-ground. There's no additional hardware expense involved, but it opens up new functionality and opportunities for customization, beyond what stock iOS allows. It does
Ecosystem is a fine point worth making also, and something we touched upon in our recent Talk Mobile discussions. iOS and the iPhone has the exclusive benefits of Apple's vast media ecosystem. Whatever the song or album, the movie, the book, there's a pretty damn good shout that iTunes will stock it. It's the same story for apps, with an impressive and huge array of apps and games available. Looking through the Windows Phone Store and BlackBerry World in-particular, there are still some glaring gaps that need to be filled.
Then, at the other end of the scale, excitement shouldn't be higher than it is right now. OK, we're still in a bit of a hardware drought, but Apple has recently unveiled the biggest new version of iOS since the iPhone first launched. Beyond a complete visual redesign, iOS 7 packs a ton of features both user-facing and under the hood that are set to transform the iOS experience all over again. Those who have tried it – rightly or wrongly – are excited, as are the folks who haven't. It's like we're waiting to get a brand new phone, without having to buy one. I know I'm excited, as are a whole lot of other folks in the community.
The bottom line is that no-one, not even Apple, can stop you personally getting bored by a device. It's not always a bad thing because the grass isn't always greener, and sometimes it takes trying something new to make you realize that. But, at the same time we're in the midst of exciting times for iOS. When iOS 7 hits sometime in the fall it will reinvigorate the platform and hopefully excite those who may be finding themselves hit by the boredom fairies.
There's a great discussion brewing in the iMore forums on this very topic, so be sure to jump on over there and have your say!
Master your iPhone in minutes
iMore offers spot-on advice and guidance from our team of experts, with decades of Apple device experience to lean on. Learn more with iMore!