iPhone at Work: Certified Golf Course Superintendent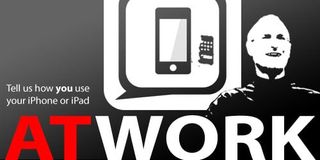 How does a certified golf course superintendent use his iPhone to get the job done and what iPhone apps help get him through his day? TiPb's iPhone at work contest aims to bring you just such slices of the iPhone life. Here's greensuper's answer and as a small token of thanks we're sending him a $20 iTunes gift certificate. If you want to see your name up on the TiPb home page and get a gift certificate all your own, head on over to the TiPb iPhone Forum and share your story now!
Boy, where do I start. I have been a loyal Apple user since the Apple IIe first came out. When the iPhone first came out, I had just purchased another Blackberry with Verizon, I didn't want to incur a cancellation fee and the purchase price of the iPhone. 8 months later, when the 1st gen was offered as a refurb, I got my first iphone. I follow Apple/iPhone news as much as I follow the Turfgrass industry. I have always told my wife, if I had the opportunity to do something else, it would be to work for Apple. Now, how do I use my iPhone. To really get the full functionality of the iPhone and some of it's apps, you really need to subscribe to Apple's MobileMe service. I will explain why below.
The first app I use religiously is Who is Hot?. It is a great weather app for free. No one in my opinion, beats the animated radar in this app. I haven't found one that has beat this yet. I am a Regional Agronomist and one thing this app does is gives me the weather for all my contacts. You open the app and click on one of your contacts and you have all the weather and radar right there.
I also use The Weather Channel app. I use the free version, don't see a big difference in the $4.99 version. I use this app for forecasts and current conditions. This app mirrors the "local on the 8's" from the Weather Channel. It is a better forecasting tool than Who is hot?
The Turfgrass Management app developed out of the University of Georgia is fantastic!! I have several small travel turfgrass books that allow me to reference diseases, weeds and insects. This app puts all that in the palm of your hand with it's extensive turfgrass database. It has been communicated that this app will continue to follow with updates as information on any pest becomes available.
We just installed a new RainBird control system at one of my properties. RainBird has recent'y released their MI control system, this program works phenomenal on the iphone. I am able to control the entire system from anywhere. This summer it has proven invaluable with all the late night storms we have had. In concert with Who is Hot, if I see weather is heading to the property late at night, i can use my MI controller on the iPhone and turn off or adjust the irrigation. All this while playing with my kids!!
Toro recently released an official iPhone App, Toro NSN. This is like the MI Controller only this is actually an iPhone App versus a website. This also gives me the ability to control my entire irrigation system from the palm of my hand. I think the neatest part of this is that Toro has developed an iPhone app. If they have done so for irrigation, imagine the possibilities, apps for equipment repair, apps for ordering at your local vendor, it's endless.
The next program is one that is tied directly to MobileMe without it, you can't really take full advantage of this program. This app is Quickoffice. Quickoffice allows me to create, edit and email Word and Excel documents. Since you can't store files on your iPhone like a Blackberry, this app links to your MobileMe idisk as a work around. I have my entire work load on my idisk, everything! I am able to use this program to email anything to my company or Superintendents from the palm of my hand. This program released an update which allows you to email any document you receive directly to your MobileMe idisk, this is a perfect work around to not being able to store documents on your iPhone. When I receive an email with a document I need to edit and respond to, I simple forward the email to a specific address. This sends the attached file to my idisk. I then open my idisk on QuickOffice and there is my document to edit and resend. The whole process over 3G can take 2 minutes, over WiFi much faster.
I also have Documents To Go. Although the UI is much more friendly than Quickoffice, this program falls short in other areas. I am not able to access my work files on my idisk, although DataViz has stated you will be able to do so in the future. You can't edit Excel files yet, again they (Dataviz) are saying this update will be released soon. If these two updates are released, I will no longer use Quickoffice.
I developed a blog for one of my properties, to communicate information to members. I was finding by the time our weekly news letter was distributed, much of the information I need to pass along would be out of date. The blog has been a huge success at my club. My members love the fact that we use technology like this! The iPhone comes into play because I am able to send an email directly to the blog to make a post. All I do is create an email, the subject line will be the subject of my blog post, create my blog post in the body of the email, hit send and I have just created a new blog post. This has been great for communicating issues like, cart rules and other daily information.
I also use Twitter to communicate with other industry professionals. I do not use this to communicate to any members, it is important to separate the two. I use two apps for Twiiter, Twitter for iPhone and Tweetdeck. They are pretty much the same, except Tweetdeck allows me to create columns for separate categories of people I communicate with. For example, I have a column for PGA Tour tweets, a column for turf professors I follow and a column for other Superintendents. This makes reading tweets easier.
Logmein Ignition was a fantastic app I used prior to Toro releasing their Toro NSN app. Logmein allowed me to login on my iPhone and control the irrigation system. I know a lot of people who use this app to access files on their computer.
Bump is a great app, but in order to be useful you need to be with someone else who has the iPhone and the app. This app allows you to simply bump iPhones together to share pretty much anything you would share on your iphone. I use this with my wife for photos of our kids. Could you imagine walking the Trade Show floor at the GIS with this app. You could arrive at a vendor booth and bump iphones to share contact information. The vendor could use it to send you product information as well. Again, the possibilities are endless.
The camera is another app that is used all the time. I used to carry a camera on my hip, if I needed to take a photo of something I could. I would find myself at times, forgetting my camera at the moment I needed "that" picture. The iphone camera takes care of this. I am also able to send that photo immediately to the GM, members and other workers.
The iPhone for me has become more of a tool than my small multitool. The possibilities are endless as to what Superintendent could use this phone for. I am glad I have a charger of my gator. During those long days, I need that extra boost to get me into the evening. I was actually thinking about starting another blog on exactly this subject. Each day would be a post on how I use my iPhone for my job as a Superintendent and Regional Agronomist.
What about you? Are you a superintendent who uses his iPhone for work? If so, let us know what apps get you through a typical work day!
Master your iPhone in minutes
iMore offers spot-on advice and guidance from our team of experts, with decades of Apple device experience to lean on. Learn more with iMore!
Former app and photography editor at iMore, Leanna has since moved on to other endeavors. Mother, wife, mathamagician, even though she no longer writes for iMore you can still follow her on Twitter @llofte.