I've been a Mac since 2006, or the first year that Apple introduced the Intel-based Mac, and I bought my first Mac to be a Windows Machine. In retrospect, I'm glad that I made the full switch over to macOS; but when you really NEED to run Windows on your Mac, there are really only a few ways to make this happen.
One of the best and easiest ways to run Windows on your Mac is with Parallels Desktop. Parallels recently released version 14 of their flagship virtual machine software. It allows you to run the latest, greatest version of Windows on your Mac.
With over 50 new features and improved performance, Parallels offers some compelling reasons to either hop on the bandwagon and upgrade or to jump in with both feet and take the plunge as a first-time buyer. Let's take a look and see if this is the version that brings Windows to the Mac on your desktop.
Price: $80 for a new version or $50 for an upgradeBottom line: This is the best version of Parallels' VM software yet, making the choice to buy a no-brainer.
The Call to Upgrade
There are a few key reasons to upgrade to Parallels 14 from an earlier version. The biggest is that version 13.x won't run on macOS Mojave. A new macOS version will always require an update to key utilities like Parallels Desktop. The new OS will have features that will impair the functionality of or outright prevent the software from running. Existing Parallels users MUST upgrade if they move to macOS Mojave.
Over and above the mandate, if you will, there are a few benefits to the new software. Parallels Desktop 14 fully supports Mojave's Dark Mode, one of macOS' most anticipated pieces of eye candy. Perhaps the most noticeable feature is that Parallels Desktop 14 is 35% faster than previous versions; and it was immediately noticeable, too. This means that existing VM's really move. Based on my limited experience running both a Windows 7 and Windows 10 VM, I can attest to the increased speed. The new version also uses a great deal less space. Your VM's can be up to 20GB smaller, with automatic disk monitoring.
From a resource use perspective, Parallels 14 also provides an easy way to monitor RAM and CPU utilization. It will automatically adjust VRAM usage for the best VM performance possible. It's perhaps one of the better versions of Parallels to do this, too.
New Features
The latest version of Parallels Desktop comes with 50 new features, including the five I mentioned above. If you have a 2016-2018 MacBook Pro, Parallels Desktop will provide additional application support for your Windows apps through the Touch Bar. Apps and the OS itself will make use of the additional, second screen on your modern MBP. You also get enhanced access to the Touch Bar Wizard for even more customization options.
You also get the ability to use a stylus pen – or your finger by holding down the Fn key – in both Mac and Windows without having to connect or disconnect devices. You can use your Mac's webcam, as well as use your multi-display setup in Full-Screen mode while adjusting your video memory needs automatically.
Parallels Desktop 14 has enhanced Windows and Mac integration, including support for the 2018 Fall update of Windows 10, Version 1809. It also includes improved maintenance features allowing you to schedule maintenance and keep working, even while downloading and installing system updates.
Static or Subscription
Licensing for a lot of modern software is shifting from a standalone license to a subscription model. Consumers have seen that in a number of popular titles, include apps like Office 365 and Creative Cloud. You pay a little each month, and you get software for a year. Parallels Desktop is doing this as well; and this year, their subscription model is taking more of a front seat as opposed to its standard license. The matrix below outlines which features come at which tier level. The Standard Edition is the only edition not on a subscription model.
If you want better performance and more features, for the same price as the static upgrade or $20 more on a full license, the Pro Edition is perhaps the best way to go here.
Swipe to scroll horizontally
| Header Cell - Column 0 | Standard Edition | Pro Edition | Business Edition |
| --- | --- | --- | --- |
| Download and install Windows 10 in one click | X | X | X |
| Ready for macOS Mojave (10.14) | X | X | X |
| Customize Touch Bar for Windows applications | X | X | X |
| Virtual RAM for each VM | 8GB vRAM | 128GB vRAM | 128GB vRAM |
| Virtual CPU's for each VM | 4 vCPUs | 32 vCPUs | 32 vCPUs |
| Integration With Chef/Ohai/Docker | Row 5 - Cell 1 | X | X |
| Network conditioner to simulate speeds and test | Row 6 - Cell 1 | X | X |
| Visual Studio Plug-In | Row 7 - Cell 1 | X | X |
| Debug, dump VM, or start an SSH session from menu | Row 8 - Cell 1 | X | X |
| Support for business cloud services | Row 9 - Cell 1 | X | X |
| Premium 24/7 phone and email support | 30-days | X | X |
| Centralized administration and management | Row 11 - Cell 1 | X | X |
| Unified volume license key for mass deployment | Row 12 - Cell 1 | X | X |
| Row 13 - Cell 0 | Row 13 - Cell 1 | Row 13 - Cell 2 | Row 13 - Cell 3 |
| Upgrade Pricing (Parallels 12 and above required) | $49.99 | $49.99/ year | $99.99/ year |
| Full License Pricing | $79.99 | $99.99/ year | $99.99/ year |
Verdict
I've been a Parallels Desktop user since 2008, with the introduction of Parallels Desktop 4. It's come a long way in the past 10 years. Back in the day, virtualization software was slow; and you really, really needed a powerful Mac with a decent amount of RAM in order to be able to run both Mac and Windows software at the same time; and even then, performance still stunk. Parallels Desktop was slow; but it was still, in my opinion, the best and easiest way to run Windows and Windows apps on a Mac without having to constantly reboot the machine.
The current version – Parallels Desktop 14 – is by far – the best version of the virtualization environment yet. It's fast. I have both Windows 10 AND Windows 7 VM's on my Mac, and running them under Parallels Desktop 14 is very surprising to me, since they perform like native hardware PC's.
I tend to run in Coherence mode, which hides the standard Windows Desktop and allows you to run a Windows app side by side with native Mac apps, sharing and swapping data back and forth between both, if you like. The operations are smooth, and for the first time, completely seamless.
From a pricing perspective, making the upgrade to Parallels Desktop 14 was an easy decision. At $50 a year, the Pro Edition, with the extra features and improved performance was a no-brainer. Since my current Mac will work well with Mojave, upgrading was a foregone conclusion for me – I really didn't have a choice, as Parallels Desktop 13 won't support macOS Mojave. However, I feel – and I think you will too – the cost of the upgrade is worth the expense, as you get a ton of performance features, but a bump up to the next and any additional releases for free for a year with your subscription.
Parallels Desktop 14 is the flagship consumer product from Parallels and is available via free trial or to purchase new for $80 or as an upgrade for $50.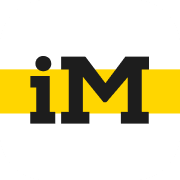 The collective iMore hivemind
iMore.com is your source for all things Apple, and the IM Staff author represents our collective hivemind, for those occasions when the whole team speaks with one voice to bring you important updates about the site, editorial policies, awards, promotions and more.
The iMore team of Apple enthusiasts and experts shows you how to get the most out of your tech life by using Apple products and the apps, services, and devices they connect with to their fullest. iMore is a mainstay in the Apple community for good reason. Every single iMore writer and editor takes their job seriously, and we prioritize accuracy and editorial independence in everything we do, never receiving compensation for coverage and never pulling punches.
As well as our amazing group of regular contributors, the iMore staff team currently consists of:
Gerald Lynch — Editor-in-Chief
Stephen Warwick — News Editor
Daryl Baxter — Features Editor
John-Anthony Disotto — How To Editor
Tammy Rogers — Senior Staff Writer
James Bentley — Staff Writer