The iPhone 15 Plus shines thanks to its awesome new design, 48MP, and the new Dynamic Island. 60Hz, however, has no place in a 2023 smartphone.
Pros
+

Awesome new design

+

USB-C

+

48MP camera and next-gen portraits

+

Dynamic Island

+

Brighter display
Cons
-

60Hz refresh rate is dreary

-

Very muted colors
You can always trust iMore. Our team of Apple experts have years of experience testing all kinds of tech and gadgets, so you can be sure our recommendations and criticisms are accurate and helpful. Find out more about how we test.
Apple's fourth iPhone, beyond the regular 6.1-inch iPhone and the Pro lineup, has been something of a problem child in the iPhone lineup. For two years we had the cute but unpopular "mini" iPhone. However, due to a lack of interest and poor sales, Apple ditched it last year for the iPhone 14 Plus. The "Plus" model brings with it all of the features of Apple's 6.1-inch iPhone, packed inside a larger 6.7-inch chassis. It's got a much larger display and a much larger battery too. From what I've read, it seems like it has generally been more well-received than the iPhone mini of old.
This year was my first chance to get hands-on with the iPhone 15 Plus and I have to say that I really like it. The new iPhone 15 is a really excellent upgrade this year, and the Plus benefits from all those fancy new features including a new camera, USB-C, the Dynamic Island, and more. There is one fatal flaw, however, that you can probably guess. So what's holding the iPhone 15 Plus back? Read on to find out.
iPhone 15 Plus: Price and Availability
Apple's iPhone 15 Plus was released in September and is available around the world from all the usual carriers and outlets. The iPhone 15 Plus starts at $899 from Apple, $100 more than the regular iPhone 15. For that, you get a phone, a cable, and 128GB of storage. 256GB will set you back $999, and 512GB is $1,199. The iPhone 15 Plus is also available from a host of other retailers including Amazon, Verizon, AT&T, Target, Best Buy, and more. Pricing remains in line with Apple's pricing for the regular model in previous years.
iPhone 15 Plus: At a glance
48MP camera - the big sensor from the iPhone 14 Pro is here to deliver larger and more detailed photos than ever before.
USB-C - the iPhone 15 Plus now charges with a USB-C port and cable
Updated design - this year brings a lovely frosted glass upgrade to the rear and rounder edges
Brighter display - the iPhone 15 Plus is good for 1000 nits max brightness, 1600 nits peak (HDR), and 2000 nits peak outdoors
Dynamic Island - The Dynamic Island from the iPhone 14 Pro arrives, replacing the notch
iPhone 15 Plus: Specs
Swipe to scroll horizontally
iPhone 15 Plus: specs

| Category | iPhone 15 Plus |
| --- | --- |
| Operating System | iOS 17 |
| Display | 6.7 inches, 2796 x 1290 (460 ppi) resolution, Super Retina XDR OLED display (iPhone 15 Plus) |
| Processor | Apple A16 Bionic |
| Storage | 128 | 256 | 512GB |
| Rear Camera | 48MP, 26mm ƒ/1.6 (wide) | 12MP, ƒ/2.4 (ultra-wide) | 12MP, 52 mmƒ/1.6 (2x Telephoto) |
| Front Camera | 12MP, ƒ/1.9, Autofocus |
| Battery | All day battery life (exact mAh TBA) |
| Charging | USB-C wired charging, Qi wireless charging up to 15W, MagSafe |
| Water Resistance | IP68 |
| Dimensions | 147.6 x 71.6 x 7.80mm, 171g (iPhone 15) | 160.9 x 77.8 x 7.80mm, 201g (iPhone 15 Plus) |
| Colors | Black | Blue | Green | Pink | Yellow |
iPhone 15 Plus: Design
Right out of the box, the iPhone 15 Plus stands head and shoulders above last year's iPhone 14 in terms of design. I've used the iPhone 14 for an entire year, alongside the iPhone 14 Pro, and the former's design has always really irked me. Its edges are too sharp and uninviting, and the back attracts more fingerprints than an Agatha Christie anthology.
This year, Apple has given us something it calls a "color-infused" glass back. It's a frosted, matte-feeling finish that absolutely screams premium and is a massive upgrade over the previous year. Apple says the glass "is strengthened with an optimized dual-ion exchange process before being polished with nanocrystalline particles and etched to create a luxurious, textured matte finish," this isn't just PR waffle, they've actually done it.
Seriously, this one change should be the only reason you need to upgrade from an older non-Pro iPhone. But there's devil in the detail this year too. Apple has filed down those harsh edges to give us something much more rounded that feels delightful in the hand. The aluminum edges feel much softer and inviting than last year too, and even though it's the same material I can't help but feel Apple has done something different this year in the finish. The camera housing rises from the frosted sea of goodness as a single clear piece of glass that looks way better than last year's, too.
On the front, you get the same Ceramic Shield as last year, which is tough to shatter and crack but will scratch more easily. My 14 Pro really suffered last year but I've yet to see any telltale hairline scratches in my 15 Plus. The 15 Plus retains the same splash, dust, and water resistance rating as last year, IP68. That's technically good for submersion in up to 6 meters of water for up to 30 minutes. In reality, that means it'll be okay if you drop it in water, but you won't want to take it swimming.
The iPhone 15 Plus is 0.1mm taller than last year's model but is ever so slightly narrower. It's also the same thickness as last year and weighs just 201 grams. It's certainly not a heavy beast by any means, and I was surprised by how little I noticed the jump to the larger size this year. It's probably not a phone for people with small hands, but it is gloriously comfortable to hold and use thanks to this year's design update. In truth, I think I actually prefer the design of the 15 Plus and its aluminum finish to the titanium of my iPhone 15 Pro Max.
Other familiar faces include a lock button, two volume controls, and the mute switch, which remains in this year's regular lineup despite being displaced by the Action Button in the Pro lineup. Inside, Apple says the internal design improves "ease and affordability of repairs". Back glass replacements are the same price as last year at $199, however, so this is likely a benefit felt on internal work only.
The iPhone 15 and 15 Plus both come in five new colors this year, black, blue, green, yellow, and pink. These are "new" in the sense we've never seen them in this color-infused form before. We've got the green here, and honestly, it might as well be white. The tinge to the aluminum frame is impressive, but the rear color is so muted that it looks like an off-white or a pale grey. I imagine that only the black delivers a really solid color, although my colleague John-Anthony tells me the pink is gorgeous. If you want a really colorful iPhone though, this might not be the one for you.
The final design change is, of course, USB-C, but this is an exclusively functional change we'll cover in more detail later.
iPhone 15 Plus: Display
The iPhone 15 Plus has the same Super Retina XDR 6.7-inch display as the previous model. Pixel density is up ever so slightly with a resolution of 2796-by-1290-pixel resolution at 460 ppi (last year's was 2778-by-1284-pixel resolution at 458 ppi.) Otherwise, it still offers HDR, 2 million:1 contrast, True Tone, Wide color display (P3), and haptic touch.
The main improvement this year is brightness. Typical brightness is up to 1000 nits (from 800), while peak outdoor brightness is now 2000 nits. The HDR peak of 1600 nits is the same as it was last year. That peak brightness is considerably more than last year's model, which didn't even have an outdoor brightness reading spec. In reality, this means your iPhone 15 Plus will be easier to see and read outdoors, especially in direct sunlight or well-lit rooms. For the most part, brightness is set by the user, but at full tilt, the 15 Plus has a noticeable advantage over last year's model.
The Dynamic Island debuts in the regular iPhone lineup for the first time this year. Having used it for a year on my 14 Pro, I can confirm it remains a stellar upgrade that users will simultaneously love and yet not notice. When you replace the notch with the Dynamic Island, the latter becomes a seamless part of the iPhone's operating system in a flash, and you forget that the notch ever existed, or is no longer there. The Dynamic Island remains somewhat unloved by a lot of third-party developers, but Apple's uses are enough to make it a fun experience. Some personal favorites include Now Playing, and the interface that shows when you're on a call. There are still a few great third-party options though, including United Airlines, Uber Eats and Uber, Flighty, CARROT weather, NFL, and Box Box Club for F1 fans. The Dynamic Island is a huge differentiator between the 14 Plus and this year's model, and certainly one key reason users might want to consider upgrading. Alternatively, if you've avoided the iPhone previously because of the notch, the Dynamic Island is the upgrade you've been waiting for.
Display discussion brings us to the main difference between the iPhone 15 Plus and the 15 Pro Max, and sadly the one fatal flaw in the cheaper models. The iPhone 15 Plus lacks the ProMotion 120Hz display and Always-On from the premium models, and having used both, it's a huge miss. I understand that the iPhone 15 Plus has to lack some features in order to justify its cheaper price, but I just don't think 60Hz can cut it in 2023. When you consider that the Google Pixel 8 offers a 120Hz AMOLED refresh rate, the Galaxy S23 offers 120Hz OLED, and even last year's Pixel 7 offered 120Hz, the iPhone 15 Plus really gets shown up here.
Using a 60Hz iPhone is noticeably less smooth and enjoyable compared to the iPhone 15 Pro range. Because it's the display, it affects literally every aspect of using the device. Animations including simply unlocking your iPhone have a noticeable shudder to them. If you've never used a 120Hz display, this likely won't bother you at all, but I have a 120Hz ProMotion MacBook Pro, and iPad Pro, and a snappy gaming PC, as well as an Xbox Series 6. Frames matter and I'd recommend treating anyone who says they can't tell the difference with a good deal of suspicion. Interestingly, however, the one area you can't tell the difference is gaming because lots of games tend not to run at the full chat of the 120Hz display. I'm not suggesting Apple should uncork 120Hz and ProMotion in the iPhone 15, but even 90Hz would be a really refreshing upgrade. Pun absolutely intended.
The lack of an Always-On display is less noticeable, but this is definitely another selling point for the 15 Pro and Pro Max. If visual fidelity is high on your list of priorities when buying a new iPhone, I'd certainly recommend making the leap to the Pro lineup. The iPhone 15 Plus excels when it comes to color, contrast, and brightness, and it's a joy to look at, but users who've experienced 120Hz will likely not want to make the downgrade.
iPhone 15 Plus: Performance
Any phone that can run Rome: Total War performs just fine in my opinion, and the iPhone 15 Plus packs the blistering A16 Bionic chip from the iPhone 14 Pro. That means you get two high-performance cores and four high-efficiency cores, as well as a 5-core GPU featuring 50 percent more bandwidth than the iPhone 14's A15. There's also a new 16-core neural engine that can perform 17 trillion operations per second. What does this mean on paper? Any app you open on your iPhone is going to load in a flash, games will be smooth, and that new 48MP camera will be powered by stellar computational photography that can perform an eye-watering 4 trillion operations per photo. A cursory glance at Geekbench reveals the iPhone 15 Plus sits slightly ahead of both the iPhone 15 and the iPhone 14 Pro range in terms of performance, but these are abstract numbers that don't portray real-world performance. For the iPhone 15 Plus, as with the iPhone 14 Pro, the A16 chip means that there is absolutely nothing you can throw at this iPhone that it won't handle. It also means you'll get good software updates for many years to come. My only gripe with the iPhone 15 Plus' performance actually relates back to the 60Hz display, in menus and on the Home Screen, it's clear that Apple's screen can't keep up with the processor powering the device, which lends to some of the day-to-day animations feeling sluggish and juddery.
While Apple hasn't made any explicit changes to Wi-Fi in the iPhone 15 Plus, my 15 Plus was ever so slightly faster than my iPhone 14 in testing, maybe 10% more, which could be a benefit of the new processor. If you want Wi-Fi 6E which is definitely much faster, you'll want to pick up a Pro model.
Another really cool internal change is the new second-generation Ultra Wideband chip, which trebles the range of the technology between two upgraded devices. Ultra Wideband powers short-range interactions including finding AirTags, so the iPhone 15 Plus is more useful than ever if you've lost something. It can also be used to find other iPhone 15 users in crowds by sharing your location. Finally, when paired with a new Apple Watch Series 9 or Ultra 2, you can use your watch to locate your iPhone using Precision Finding.
iPhone 15 Plus: Camera
The camera is a headline upgrade in the iPhone 15 and iPhone 15 Plus this year, as both inherit the excellent 48MP camera from last year's iPhone 14 Pro. It features a quad-pixel sensor and 100 percent Focus Pixels. Thanks to that A16 chip, the more powerful computational photography means that users will be able to take 24MP super-high-resolution images by default, out of the box. Apple has also added a 2x Telephoto option, so you get three "optical-quality" zoom levels in 05x, 1x, and 2x.
The other major upgrades are "next-generation" portraits, which Apple say will deliver better detail, color, and low-light performance. There's even a nifty new feature that will take a portrait without having to switch to portrait mode, automatically capturing depth information if there's a person, dog, or cat in the shot. Apple has also boosted Night mode and added Smart HDR 5 for photos. The proof really is in the pudding, here's how the iPhone 15 Plus performed in our camera tests.
Here are some of our shots in the "out of the box" mode: 24 MP 26mm f.16. This is the default setting on the iPhone 15 Plus, and I was really impressed with its point-and-shootability.
Image 1 of 7
Portrait mode in the new iPhone 15 Plus is still epic, although feisty swans definitely pushed it to the limit.
Image 1 of 3
And here's that impressive new 48MP mode, as you can see detail is pretty impeccable even on the horizon of the Edinburgh skyline.
Image 1 of 1
Users in the market for a great iPhone camera will need to decide between this and the iPhone 15 Pro Max this year. The latter boasts far more options in terms of versatility, but the 48MP camera was a major differentiating factor that no longer applies this year. The iPhone 15 Plus is certainly no slouch when it comes to photography, but there are more potent smartphone camera systems on the market.
iPhone 15 Plus: Battery, charging, and USB-C
The iPhone 15 Plus boasts a 4,383 mAh battery, ever so slightly larger than the iPhone 14 Plus. The iPhone 15 Plus is the biggest iPhone on the market but has fewer power-hungry features compared to the iPhone 15 Pro Max, and as such is the best iPhone for battery life that you can buy. The "Plus" iPhone always tops iPhone battery tests such as the ones conducted by our friends at Tom's Guide. The 15 Plus battery is rated for exactly the same battery life as the 14 Plus, and it certainly holds up to that in our testing. It retains its charge very well and you can easily expect a full day's use unless you're doing very intensive activities for long periods of time. As a daily smartphone, however, Apple's larger devices should see you through a full day no bother. One thing I'll be keeping an eye on is battery wear, as that was really quite bad in my iPhone 14 Pro last year. This is less problematic if you replace your phone frequently as I do, but some users who want a phone to last them years and years might be put off by last year's performance. Naturally, this is something we can only test over time.
The headline upgrade this year is USB-C, which leads me to a confession. I have had both the iPhone 15 Pro Max and iPhone 15 Plus since launch, and have plugged both of them in a sum total of once. Everyone said that USB-C would be more convenient, but I've resorted to exclusively charging my iPhones wirelessly rather than replacing the Lightning cables I have in my house. I've always preferred wireless charging generally and iOS 17's StandBy feature means I now use my iPhone as a nightstand alarm clock every night, rather than connected to a cable. It was nice that the one time I did need to plug in my iPhone, I could use whichever cable I had lying around. Yet for me, it feels like the switch to USB-C has reduced, rather than enlarged the number of ways I can charge my iPhone, and I don't know how I feel about that. As Apple analyst Neil Cybart noted on Twitter, in his house USB-C cables are in high demand because they're used to charge MacBooks and iPads, whereas the Lightning cord was always reserved for the iPhone. What I will say is that the iPhone 15 Plus' battery life is such that I have yet to find the need to charge it during the day. Whereas with my iPhone 14 Pro, I would often find myself scrambling for juice at four or five in the afternoon.
In my mind, USB-C is a much better upgrade for audio accessories and for file and data transfer. However, this is more keenly manifest in the iPhone 15 Pro range, which supports USB-C 3 speeds for moving those hefty images and videos it can shoot. The USB-C 2 support here is a tad disappointing, no faster than Lightning, but like 60Hz, this is a key feature Apple can use to distinguish between its cheaper and more expensive models.
iPhone 15 Plus: iOS 17
Apple's iPhone 15 Plus ships with iOS 17, which will be the phone's OS until iOS 18 next year. This is definitely the most refined and feature-rich iOS to date (you'd certainly hope so) and as is always the case with Apple's iPhone, hardware and software blend together in perfect harmony to create a lively and fulfilling experience. I've mentioned a couple of features already, but communication in the Phone, Messages, and FaceTime apps are a lot better this year. The Phone app now features Contact Posters, and there are Live Voicemails that let you read a voicemail in real-time as its left, so you can pick up if you really want to. Messages has more search features, and FaceTime now features FaceTime voicemail messages.
My new favorite feature is StandBy, which I use every night to turn my iPhone into a stealthy bedside alarm clock. It's much less distracting than just having my phone resting by my bed, and the night mode that turns the display red is also very cool.
Another big deal is interactive widgets, which means you can now actually use widgets you place on your Home Screen. For example, the Home Widget now features actual switches you can press to turn your lights or plugs off and on with a simple tap. My only gripe with iOS 17 so far is that Autocorrect is much less intuitive and accurate than it used to be. I don't know what's gone wrong, but iOS seems even worse when it comes to correcting words, even once you've rejected a suggestion or are trying to retype it. On multiple occasions, I've also seen iOS change a word when I hit send on a message, despite having rejected the suggested correction.
Overall iPhone users will love iOS 17, however, and its perfect fusion with Mac, iCloud, AirPods, and beyond continues to provide a harmonious experience.
iPhone 15 Plus: The competition: iPhone 15 and beyond
As is often the case, the iPhone 15 Plus competes with other iPhones more than it does any alternative Android hardware. If you are on the fence between the two, the Google Pixel 8 is a good iPhone 15 alternative, and the Pixel 8 Pro is a larger 6.7-inch device that matches the Plus for size, however, it is more expensive. There's also Samsung's S23 Plus and the S23 FE.
The obvious iPhone alternative is of course the iPhone 15 Pro Max, which dominates in terms of specs thanks to its 120Hz ProMotion, Always-On display, A17 Pro chip, and heftier camera system. However, I prefer the design of the Plus and the battery life is going to be better too. If you're set on a big phone, your biggest consideration should be price. The iPhone 15 Plus is considerably cheaper than the iPhone 15 Pro Max, especially since it now starts at 256GB, not 128GB. If you are undecided on screen size, the iPhone 15 will offer all the same features as the Plus and will be easier to hold in your pocket or in hand.
On reflection, I think the best alternative device is actually the iPhone 14 Pro Max, it has the same chip and camera as the Plus, but with more lenses and shooting modes, and it offers a better display. If you can find one at a good price then that's the most serious option you should consider. The iPhone 15 and 15 Plus mark a significant leap over last year's regular iPhone 14, so I wouldn't consider either that or the 14 Plus to be a viable competitor.
Should you buy the iPhone 15 Plus?
Buy the iPhone 15 Plus if...
You want the biggest iPhone, but not the best
This is the biggest iPhone you can buy without forking out for an iPhone 15 Pro Max.
You want the best iPhone for battery life
With its massive battery but no 120Hz, the iPhone 15 Plus is the king of battery life.
You've been waiting for USB-C and the Dynamic island
If USB-C or the Dynamic Island are deal breakers, this is the regular iPhone you've been waiting for.
Don't buy the iPhone 15 Plus if...
You want the best iPhone Apple offers
Apple's best iPhone is the iPhone 15 Pro, which offers a much better display and significantly more powerful cameras. It also has a better processor and that fancy titanium design.
You want the best iPhone display
The iPhone 15 Plus can't hold a candle to the Pro model's 120Hz ProMotion technology, Always-On is also a noticeable absence.
You want the best iPhone for photography
The iPhone 15 Plus takes great photos but is overshadowed by the iPhone 15 Pro Max thanks to 5x Zoom, Apple ProRAW photos, Macro mode, and more.
iPhone 15 Plus: Verdict
I absolutely love the iPhone 15 Plus, and it's a valiant upgrade over last year's very disappointing iPhone 14 lineup. The inherited processor is very snappy, the new design is delightful, and new features abound in USB-C and the 48MP camera. The Dynamic Island is also a considerable upgrade over the notch. Overall, my experience so far has been tremendously enjoyable, but the lack of a better refresh rate on the display does dampen the experience somewhat.
Bottom line: Apple's iPhone 15 Plus is a stellar improvement on last year's model and the one to buy if you're all about battery life. The 48MP camera is excellent, as is the chip and the new design, just watch out for that 60Hz display.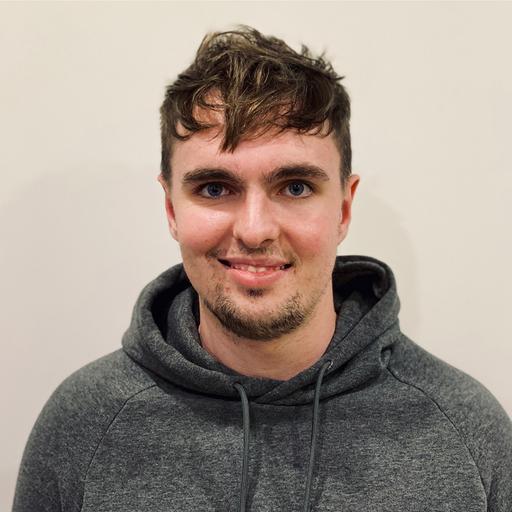 Stephen Warwick has written about Apple for five years at iMore and previously elsewhere. He covers all of iMore's latest breaking news regarding all of Apple's products and services, both hardware and software. Stephen has interviewed industry experts in a range of fields including finance, litigation, security, and more. He also specializes in curating and reviewing audio hardware and has experience beyond journalism in sound engineering, production, and design.

Before becoming a writer Stephen studied Ancient History at University and also worked at Apple for more than two years. Stephen is also a host on the iMore show, a weekly podcast recorded live that discusses the latest in breaking Apple news, as well as featuring fun trivia about all things Apple. Follow him on Twitter @stephenwarwick9