Bottom line: Lumen is a personal metabolism tracker. By measuring your breath, it delivers personalized insight and nutrition plans based on your metabolic rate.
Pros
+

Easy to use with readings in seconds

+

Personalized insights + nutrition

+

Compact, portable

+

Informative app

+

Excellent battery life
Cons
-

Pricey

-

Breath takes practice

-

Could use more meal options
You can always trust iMore. Our team of Apple experts have years of experience testing all kinds of tech and gadgets, so you can be sure our recommendations and criticisms are accurate and helpful. Find out more about how we test.
Most of us are interested in finding new ways to get healthier, lose weight, elevate athletic performance, or improve overall nutrition. From fitness trackers like Apple Watch Series 6 to the best connected fitness equipment, there is a lot of tech out there to help us accomplish these goals. Tracking metabolism and improving your metabolic flexibility is a tried and tested method for weight loss, athletic endurance, and leading a healthier lifstyle. That's why I've been using Lumen and measuring my metabolism daily over the past month. Lumen is a metabolism tracker that will deliver personalized, nutrition plans based on your metabolic rate. It gives insight on how your metabolism affects your body, the way you feel, and what you should be eating to achieve your health and fitness goals.
Lumen review: Price and availability
Lumen is currently available at Lumen.me for $349. It comes packaged with a convenient travel case, charging dock, and USB-C cable. Users can download the app for free on the Apple App Store and on Google Play. If you have one of the best Apple Watches with watchOS 6 or higher, you can download the Lumen app straight from your wrist on the Apple Watch App Store.
Lumen review: Easy to use, portable, informative
Lumen is user friendly, compact, and portable. It comes with a handy travel case that makes it easy to take anywhere. It calculates your breath measurements in seconds and gives a lot of insight on your metabolism and how it relates to your health. Based on the information you input, you'll get daily nutrition plans to help achieve your health and fitness goals. It will ask you what track you'd like to pursue: healthy weight loss, metabolic health, or fitness performance. My personal goal is weight loss. When I created my profile in the Lumen app, I wanted to lose 10 pounds. The app said that by improving my metabolic flexibility, I will reach my goal by October.
After using Lumen for one month, and following my daily nutrition plan as closely as possible, I'm on track to achieving my goal. Lumen arrives in sleek packaging and comes with enough charge to get you tracking right away. It has excellent battery life. After taking my initial measurements, I fully charged my device. I've used it multiple times a day for a full month, and the battery is currently at 55%.
Lumen determines your metabolic rate by measuring the CO2 concentration in your breath. The most important measurement is your morning breath. You'll want to take this breath right after you get up, before eating anything. This measurement is used to create your personalized nutrition plan for that day. You're encouraged to measure before and after exercise, before and after eating, before sleeping, and after fasting. You can also create custom check-ins to see how your activity throughout the day affects your metabolism. The more measurements you take, the better Lumen is able to assist with reaching your goals.
The ultimate goal is to increase your metabolic flexibility. Metabolic flexibility is your body's ability to switch back and forth between burning fat and carbohydrates based on their availability. Lumen measures your breath to see if your body is burning fat, carbs, or both, then rates these measurements on a scale of one to five. One indicates that you're burning fat for energy, and five indicates you're burning carbs. Ideally, you want to burn more fat for energy so your body partitions carbohydrates into muscle instead of storing them as fat. Blowing ones and twos is your morning goal. These numbers mean your burning fat for energy and improving your metabolic flexibility.
The Lumen app hosts a wealth of information. This is where you'll find all of your stored measurements, health insights, nutrition plans, meal suggestions, and advice. Because my goal is weight loss, Lumen generally creates low carb nutrition plans for me. The recommended carb servings in my daily plan, allow me to maintain a state of fat burn. You're asked to log exercise, carb intake, and fasting hours (hours between your last meal of the day and breakfast the next morning) each day. Lumen takes all of this data into account when creating your nutrition plan. Good news, ladies: there's an option to track your monthly cycle. It will tell you how your cycle affects your metabolism and the way you feel. At the time of testing, the app can only support women with a regular 28 day cycle.
I think it's easiest to track macros while following your nutrition plan. If tracking macros isn't your thing, there are other methods of tracking, such as weighing your food with a scale, keeping a food log, or carefully reading nutrition labels. Tracking what you eat, and learning how food affects your metabolic rate, and your body's ability to burn fat, is integral for weight loss, and healthier choices overall. The reason Lumen is effective, is because it holds you accountable, and shines light on how diet and lifestyle affect metabolic flexibility.
Lumen review: Pricey, takes practice, more meal options
Lumen is pricey, especially when compared to other similar products on the market; more on that later. But I have found it effective — I've learned a lot about my metabolism, and how to improve my metabolic flexibility to achieve my goals. It holds me accountable and encourages me to make healthier choices, but is it overpriced? Yes. Does it work? Yes. If you can expense it, it is a helpful tool.
When you log into the app for the first time, it will instruct you to take some practice breaths so you get a handle on what it needs for a successful measurement. Practice is necessary. Sometimes, it will ask me to take two breath measurments in succession. It will ask you to wait 12 seconds in between multiple breath measurements, which is kind of annoying, but you're supposed to be relaxed, so I think it's just trying to get you there. Although, sometimes this creates the opposite effect.
There is a section in the app for meal inspiration that you can tap to find meals that fit your daily plan. Overall, I this section could use more options, and they could be more creative. They're generally pretty plain. I've yet to be presented with healthy dessert options, and the app frowns on alcohol consumption — high in calories and carbs. I get it, skipping dessert and passing on alcohol is the healthiest choice, but is it realistic every day? For me, no. I definitely like to indulge in dessert from time to time, and I do enjoy the occasional glass of wine. These choices do affect my metabolism however. It shifts from burning fat for energy, to mostly carbs, which is the opposite of what I want to get closer to my goal. Lumen has shown me that.
Lumen review: Competition
V2 Ketoscan
The V2 Ketoscan is a portable breath acetone analyzer that measures the ketone level and calculates your body fat burning rate in your exhaled breath. It records and monitors your acetone levels and weight daily, monthly and annually, then stores this data in the mobile app. It doesn't offer personalized nutrition plans, and the app looks pretty basic. Lumen is sexier and more advanced, but to cost more than double the price, it better be.
FoodMarble Aire
FoodMarble Aire is a portable breath tester that works in tandem with its companion app to help find the foods most compatible with your digestive system. You can record your fermentation scores, log foods, track symptoms, stress, and sleep, as well as test your tolerability to individual foods within the app. Aire enables you to measure gas levels (specifically hydrogen) in the gut to track how food is being digested so you can make healthier choices. The goal of this device is to show how your breath scores and symptoms vary over time so you can identify personal triggers. The goal of this product is different than Lumen's, but both are designed to help the user achieve better health.
Lumen review: Should you buy it?
You should buy this if ...
You want to hack your metabolism
You want portable, personal nutrition
You want to make healthy, educated choices
You shouldn't buy this if...
You're on a budget
You're looking for bountiful healthy recipes
You should buy Lumen if you want to understand your metabolism and see the correlation between the food you eat, workouts, and your body's ability to burn fat for energy. Lumen is like carrying a portable, personal nutritionist with you wherever you go. It helps the user make healthier, informed choices. But you shouldn't buy this if you're on a budget — it's pricey. Or if you're looking for incredible healthy recipes. Lumen offers meal suggestions, but there could be more colorful options.
Lumen has given me valuable insight on my health and how my lifestyle choices affect my metabolism. I understand my metabolic rate on a deeper level than I did prior to using this device. A healthy diet and consistent exercise are integral to improving metabolic flexibility. Lumen makes hacking your metabolism accessible, holds you accountable, and offers a lot of personalized insight and guidance on how to get your body into prime fat burning mode. I've learned a lot and I think investing in Lumen is an effective way to achieve your health and fitness goals.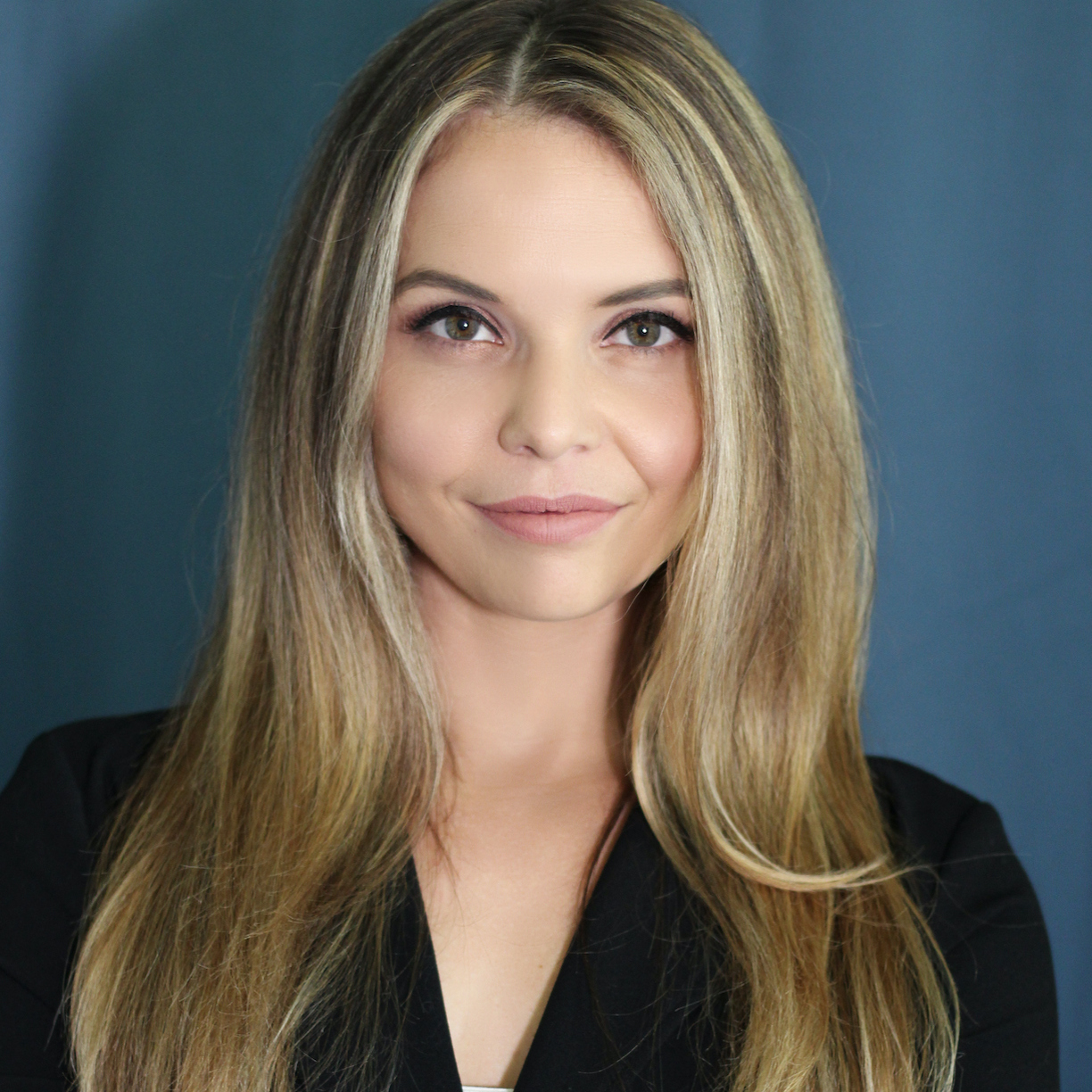 Nicolette is a freelance writer for iMore. She's been hooked on Apple products since she got the very first iPhone in 2007 and made the switch from PC to Mac in 2008 after inadvertently dousing her laptop with a hefty dose of water. A dedicated creative, Nicolette has had the pleasure of working with some of the top websites, studios, and brands in the industry throughout her career, and enjoys writing about all things: Apple, health, fitness, audio, and home. With over a decade of high-level experience as a health and fitness professional, Nicolette specializes in tech pertaining to the field. If she's not working, you can find her sipping a glass of wine, enjoying a concert, or hanging with her family.