The makers of Astropad have done it again: Luna Display, which launched on Kickstarter earlier this week, is a small $59 hardware module (USB-C or Mini DisplayPort) that lets you instantly turn your iPad Pro into a practically lag-free (and Retina-quality) second monitor. Did I mention that it's wireless, too?
I've been testing a Luna prototype for the last week and a half with my 13-inch MacBook Pro and 10.5-inch iPad Pro, and I never want to travel without it again.
Why hardware vs software?
If you've been keeping track of the iPad-as-second-display market, there are already a handful of apps that do basically this same thing — usually connecting to your Mac via Lightning cable to create a virtual second display on your Mac.
Of the lot, Duet Display is far and away the best option, with the least lag and best image quality. But it requires being consistently tethered to your Mac, sucking battery life from your laptop, and pegged the CPU — an even bigger power suck.
On the other side of the table is Astro HQ, with Astropad: The original Astropad and Astropad Studio apps made waves by creating a Wacom Cintiq-like experience for iPad users, mirroring your main display on the iPad Pro and adding in full touch and Apple Pencil support, to boot. And it did so with the option of going completely wireless, thanks to its proprietary Liquid technology.
But even with better latency and touch controls, Astropad was limited to screen mirroring, rather than providing a secondary display. Not a deal-breaker for those who needed Astropad's tools, but it did mean purchasing a different app if you wanted to use your iPad as a secondary display.
Luna is Astro HQ's answer to this problem. "The problem with software simulated second displays is that they don't get any graphics acceleration or Metal support," co-founder and CEO Matt Ronge told me via email. "On a modern OS like MacOS, graphics acceleration is used for nearly everything, so when you don't have it, lots of things break. By using hardware, we can provide a true, 100% graphics accelerated experience so that everything works properly, no glitching or poor performance."
In quick tests against Duet Display, Luna was faster, more responsive, and rendered a better quality screen — all while wireless. (What's more, if you want even faster performance, you can always connect your iPad to a second port on your Mac.)
Luna won't offer color calibration for the iPad Pro at launch, but it's a planned feature to support Wide Color (the P3 space) down the road.
Why Luna and the iPad Pro make the perfect second monitor
I could gush about why Luna is my perfect iPad + Mac accessory, but rather than bore you all with endless platitudes, let's talk facts.
Because Luna is hardware-based, it can hook into features only hardware-connected displays have access to — like HiDPI/Retina support.
Luna's HiDPI 2x mode (left) and 1x "giant screen" mode (right)
On a 10.5-inch iPad Pro, that means the option of having 1112x834 HiDPI (2x) resolution, or using the iPad's full pixel grid to run a 2224x1668 monitor. The latter option can be a little small for people with poor eyesight, but it's an amazing alternative to have while on the road, especially if you need more space than a laptop screen can provide.
HiDPI mode looks gorgeous: When the machines are at rest, you can't tell the difference between the Mac's native screen and the iPad Pro's simulated external display. When you're moving windows or typing text, you'll get a momentary pop of pixelation as Luna redraws the screen, but it's often almost invisible in everyday use. The only time I really saw significant lag or screen degradation was when I brought my iPad Pro across the apartment to continue working in the living room — and even then, the screen would restore to pixel-perfect quality at rest.
Luna gives you a touch-sensitive Mac screen
When Astropad first launched in 2015, it blew me away in large part because of its cohesive touch and Pencil support. macOS isn't designed to be touch-sensitive, to be sure, but there's something to be said about being able to quickly select regions or pinch to zoom on a Photoshop canvas. Astropad Studio's Magic Gestures took that one step further, allowing users to build custom shortcuts based on finger input and pencil interaction.
While the Luna app doesn't have all of Astropad's many touch features built in, it still offers a fair amount of multitouch support for interacting with macOS: You can tap to select or tap and drag to resize windows; two-finger drag to scroll through windows; and two-finger pinch or spread to zoom.
And when the Luna module officially launches next May, Astropad and Astropad Studio will both get software updates to enable external display support. As such, Luna owners will instead be able to launch one of those programs and use all of their multitouch tricks, shortcuts, and tools with an external display canvas, rather than a mirrored one.
Here's the game-changer for me. Duet Display, despite its technical achievements, always felt clunky because you had to plug your iPad into your Mac to make it work. Working at a café, I often felt one step away from the folks who brought in iMacs with external keyboards and mice — when your electronics and wires are taking up more of the table than your food or beverages, you've basically created a mini-office for yourself.
In contrast, I've brought Luna out to various cafés in Montréal with my MacBook Pro and iPad with no problem. I've worked outside on the grass; I've sat on balconies and in the back seats of cars. The lack of wires really does give you a freedom to set up a workspace wherever your heart desires.
But here's the real kicker, and one I suspect will appeal to people with less mobile computers: Because Luna works over Wi-Fi, you can move away from your primary computer and still use your iPad as a second screen. I've left my desk and MacBook Pro multiple times, bringing my iPad to the kitchen, living room, or even front balcony, and continued working from there with my Pencil and an external keyboard.
To give a better example: If you work in an open office setting with an iMac, you can plug Luna into your iMac and take your iPad and a keyboard into a conference room or common area and continue working with the full power of your Mac behind you.
I won't lie: The screen redraw time and lag is noticeable the further you move your iPad from your Mac, but I was able to walk almost 100 feet — through different rooms — and still have a functional display (you can see a quick demo of that in my video above). That's not something you can do with even the best external monitor.
I really only have one minor complaint about the Luna module: I'm afraid of losing it! I hope that the company's shipping version comes with a keychain, pouch, or other option to keep terrible people like myself from losing a $60 accessory.
(Just saying, Astro HQ: I would pick up a little Luna Cat keychain where I could store my Luna module in a heartbeat.)
Bottom line
If you travel at all — or your primary computer is a MacBook Pro — Luna is an invaluable accessory for expanding your workspace, and is in many ways better than lugging around a high-quality USB-C monitor. In the week I've been testing a Luna prototype, I can't imagine ever traveling without it again.
Luna has already been fully funded on Kickstarter, and should begin shipping to backers in May 2018. You can check out more information about Luna on Astro HQ's Kickstarter page, below: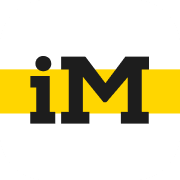 The collective iMore hivemind
iMore.com is your source for all things Apple, and the IM Staff author represents our collective hivemind, for those occasions when the whole team speaks with one voice to bring you important updates about the site, editorial policies, awards, promotions and more.
The iMore team of Apple enthusiasts and experts shows you how to get the most out of your tech life by using Apple products and the apps, services, and devices they connect with to their fullest. iMore is a mainstay in the Apple community for good reason. Every single iMore writer and editor takes their job seriously, and we prioritize accuracy and editorial independence in everything we do, never receiving compensation for coverage and never pulling punches.
As well as our amazing group of regular contributors, the iMore staff team currently consists of:
Gerald Lynch — Editor-in-Chief
Stephen Warwick — News Editor
Daryl Baxter — Features Editor
John-Anthony Disotto — How To Editor
Tammy Rogers — Senior Staff Writer
James Bentley — Staff Writer