The M3 Max 16-inch MacBook Pro is the pinnacle of portable Mac performance, a triumph of silicon engineering. There are now no excuses for owning an Intel-powered Mac.
Pros
+

All-new color

+

Eye-wateringly powerful

+

Same awesome display
Cons
-

Zero design changes over predecessors

-

Space Black is not totally fingerprint-resistant

-

Very expensive
You can always trust iMore. Our team of Apple experts have years of experience testing all kinds of tech and gadgets, so you can be sure our recommendations and criticisms are accurate and helpful. Find out more about how we test.
Not ten months removed from the advent of its stalwart M2 Pro and M2 Max MacBook Pro models, Apple has seen fit to grace us with yet another upgrade to its most potent MacBooks. The M3 MacBook range boasts a powerful new beating heart and a stunning new color. In truth, however, these are the only two changes worth writing home about. Elsewhere, Apple has retained the same design and display that made the last one great, which you'll recall was also the same design and display from the previous model.
This MacBook Pro is the third iteration of Apple's stellar top-of-the-range model, first trotted out in October of 2021. So how much has changed, and who is this MacBook really for? We've put the new all-singing, all-dancing M3 Max 16-inch version through its paces to see what's what for 2023. Here's our review.
MacBook Pro 16-inch (M3 Max, 2023): Price and availability
The MacBook Pro went on sale on November 7 and is available to buy now from Apple and a swathe of other retailers. The model tested here is the 16-inch MacBook Pro M3 Max chip with 16-core CPU and 40-core GPU, 48GB, 1TB SSD, and will set you back a cool $3,999. The M3 Pro and M3 Max variants of the 14-inch and 16-inch MacBook Pro models follow the pricing structure of the M2 range. So it starts at $1,999 for an M3 Pro 14-inch model with 18GB of Unified Memory and a 512GB SSD. The 16-inch model starts at $2,499, and confusingly its M3 Pro chip is a more potent version of the M3 Pro. The M3 Max 16-inch model also comes in a 30-core GPU variant with only 36GB of Unified Memory, priced at $3,499. The wrinkle in this year's lineup is a new M3 base-model version of the 14-inch MacBook Pro, a massive upgrade on the 13-inch MacBook Pro with M2 it replaces in the lineup, starting at $1,599.
The MacBook Pro is available from Apple, Amazon, B&H Photo, Best Buy, Target, and more. In the UK it's also available from Apple, Amazon, and John Lewis.
MacBook Pro 16-inch (M3 Max, 2023): Hardware and design
Out of the box, the hardware of the M3 Max MacBook Pro looks and feels identical to the current M2 Pro 16-inch MacBook Pro I'm using — mostly because it is. Just like its predecessors, the M3 MacBook Pro 16-inch is 0.66 inches thick, 14 inches wide, and 9.7 inches deep. The M3 Pro and M3 Max models weigh 2.14 and 2.16kg respectively, and it's worth noting that this is a noticeably heavier and chunky laptop compared to Apple's Air range, or even its old 13-inch MacBook Pro. It's decidedly thicker and features a squarer design, and if portability is your priority, the 14-inch version is definitely a much better shout than this beast.
Both the old and new models also share the same 1080p FaceTime HD camera, six-speaker audio, 78-key keyboard, and Touch ID. Either side of the MacBook is adorned with three Thunderbolt 4 (USB-C) ports, an HDMI slot, and an SDXC card slot. Indeed, the hardware and design similarities go on and on, because there's only one difference.
This year Apple has developed a stealthy new Space Black color. Apple says the new finish is "unmistakably pro" and uses "a breakthrough chemistry that forms an anodization seal to greatly reduce fingerprints." Fingerprints are inevitable on a MacBook of this color and were evident from the moment I first laid hands on it. Apple doesn't say, however, that it will eliminate them completely, rather just that it will "greatly reduce" them. There is a noticeable sense that egregious fingerprints fade away quickly when you first leave them on the chassis.
The effect on the outer shell is very impressive. It's impossible to leave a fingerprint on the closed lid of the MacBook, as they dissipate instantly every time you remove your fingers, a truly marvelous sight to behold. Inside the clamshell around the fingerprint hot zone of the TouchPad and keyboard, the coating is less resistant but still manages to perform well. It does cling on to some fingerprint residue, but not nearly as much as you'd expect. You should buy the Space Black if you like the color, however, not because of the fingerprint coating. The resistance isn't an extra feature that comes with the color, it's a necessity because the Black highlights fingerprints more. If you want a completely fingerprint-less MacBook Pro, you should buy the Silver one.
The MacBook Pro still sports the same epic Liquid Retina XDR display. Powered by mini-LED technology, it boasts 1000 nits sustained full-screen brightness and 1600 nits peak for HDR content. Apple has also improved the brightness of SDR content, now displayed at up to 600 nits, an immediately noticeable change that will improve your MacBook experience day to day.
The 120Hz display is the best display I've ever used, period. It's so crisp, clear, and bright, and has rapidly become one of my favorite parts of the new MacBook.. The adaptive refresh rate helps to preserve battery life when you're doing static work like typing or reading but kicks into life as soon as you start scrolling. It makes all of the animations buttery smooth, and lends a much-needed boost to gaming. Now that the MacBook Pro has a GPU capable of strong gaming performance that high refresh rate makes more sense than ever. Processing aside, the display is one of the key reasons a user would choose this over the MacBook Air. Anyone who has made the switch to a Pro iPhone in recent years will understand this.
New chip aside, there is no feasible hardware upgrade here that will tempt anyone away from an M2 or M1 version of this MacBook. However, users of older Intel MacBooks, especially any with a butterfly keyboard, will be getting a massive hardware upgrade thanks to the new display, keyboard, and an array of ports that will leave you begging the question: Why did Apple remove the SD card slot in the first place? At least it's back, however, giving professionals that much-needed boost in connectivity. Just make sure it stays that way, thanks Apple.
MacBook Pro 16-inch (M3 Max, 2023): Software and performance
This brings us to the reason why you're all here, and the reason this MacBook exists: The M3 chip. The first Apple silicon chip built on the 3nm process, M3's stats really leap off the page. As noted, our model for testing provided by Apple packs a 16-core CPU and 40-core GPU, as well as 48GB of unified memory. This M3 Max chip boasts more CPU cores than the M1 Max (10) and the M2 Max (12), and Apple is still using its potent combination of performance and efficiency cores, sporting 12 and four respectively. That means that when you're doing "quiet" work like typing in a document or reading emails, your M3 Max will hum silently in the background, using very little battery life. However, as soon as you start a more intensive task like rendering, graphic design, or gaming, those performance cores will fire into life and provide all the power you need. Think of it like a hybrid supercar, which can run on an electric motor upfront when you pop to the shops, but has a roaring combustion engine in the back for thrashing around a track.
Versus the M2 Max, then, this M3 Max boasts four more CPU cores (all performance), and two more GPU cores. M2 introduced a faster Neural Engine, and Apple says this year's is better still, 60% faster than M1 and 15% faster than M2. The Neural engine powers features like AI image processing, and Smart Conform in Final Cut Pro. I've seen this demonstrated, and it can transform a video edited for landscape (YouTube, perhaps), into a video for vertical forms like TikTok and reels. It will adjust all of the framing and cropping, as well as any titles or effects you have in the blink of an eye, and is an immensely powerful tool for creatives.
The M3 efficiency cores are 30% faster than M2 and 50% faster than M1, while the performance cores are 15% faster than M2 and 30% faster than M1. Across the three, however, some things haven't changed. This M3 Max chip has the same 400GB/s memory bandwidth as its predecessors, although it offers significantly higher capacity options of up to 128GB. While not tested here, it's worth noting the M3 Pro chip is actually a step back on the M2 Pro chip in some ways, it has fewer GPU cores and lower memory bandwidth.
So what does all this mean in the real world? While benchmarks aren't real-world tests, per se, they do give us a solid objective indicator of performance relative to Apple's previous chips. Geekbench six scores for the M1 Max MacBook Pro register single and multi-core scores of 2379 and 12209 respectively (higher is better), according to Geekbench's own macOS charts. With OpenCL GPU and Metal GPU Scores of 68145 and 113122. So how does Apple's first MacBook stack up to the M2 model, and our own tests of this brand new M3? Here's a chart to show you, as you can see the stats were so impressive we've also included scores for the M2 Ultra chip to show just how far this Apple silicon has come.
Swipe to scroll horizontally
Apple silicon Geekbench 6 scores

| | | | | |
| --- | --- | --- | --- | --- |
| Chip | Single core | Multi Core | OpenCL | Metal |
| M1 Max | 2379 | 12209 | 68145 | 113122 |
| M2 Max | 2737 | 14504 | 85084 | 137595 |
| M2 Ultra | 2770 | 21319 | 128179 | 220465 |
| M3 Max | 3202 | 21180 | 91783 | 156514 |
As you can see, the M3 Max is hilariously fast, even smashing the M2 Ultra in single-core performance, proving Apple's performance claims about the single-core speeds of this new chip. Don't forget too that the M2 Ultra tests were carried out in a Mac Studio with much better thermal performance.
We also tested Apple's SSDs, yielding Blackmagic read and write speeds of 5054MB/s and 6416MB/s respectively, which is about on par with the previous models.
We recently put the Feral Interactive's Pharaoh: Total War title through its paces on the M2 MacBook Pro. In that test, benchmarking got us 40 FPS on Ultra settings at 2560 x 1700, so I wanted to see how this chip would perform by comparison. As you can imagine it didn't disappoint, averaging an astonishing 86 FPS, more than double that of the M2 Pro. I don't have the M2 Max to make a direct comparison, so I've reached out to Feral for their figures, but it's safe to say that Apple's new upgraded GPU is doing a serious amount of heavy lifting here. What's more, it supports hardware-accelerated ray-tracing, and testing elsewhere has revealed Lies of P "plays Amazing" with high frame rates at 4K resolution while supporting ray-tracing for stunning reflections and environment lighting. As that test noted, this is aided in part by the Game Mode in macOS Sonoma, which brings us neatly to the software this device is packing.
The M3 Max MacBook Pro, like all current models, ships with macOS Sonoma. There are cool new screensavers, interactive widgets, and more, but people buying a laptop of this spec will likely be most interested to hear about gaming. Game Mode ensures that all the power of your CPU and GPU goes to your game in the heat of battle at the expense of background tasks. It kicks in as soon as you load up a title and boosts not just gaming performance but audio latency and input lag as well. This certainly feels like the most capable macOS in years and gaming is a big part of that. Now we just need developers to start taking Mac gaming as seriously as Apple does. Another Sonoma feature, the game porting toolkit, should also help in this endeavor.
MacBook Pro 16-inch (M3 Max, 2023): Battery life
Thanks to the excellent aforementioned blend of performance and efficiency cores, the M3 Max boasts absolutely tremendous battery life. Using it for what I would describe as "regular" work, browsing, writing, and emails, I used up just 4% of its life in 90 minutes. That means I've probably got another 35 hours of battery life in the tank. Overall, Apple says the M3 Max's battery is rated the same as last year's model. When you consider the improvements in the silicon hardware, that's a fine achievement.
MacBook Pro 16-inch (M3 Max, 2023): Competition
As is often the case with Apple's premium products, you're often choosing between different Apple products, rather than offerings from different vendors. If you want a potent laptop that runs macOS, you're only choice is between this and older MacBook Pros. M1 Max and M2 Max users likely won't be feeling too jealous of the M3 (although it is considerably faster), but any Intel user will notice a huge difference. While you could save some money going for an M2 or even an M1 model, this is definitely the one to buy. This is more pertinent when you consider the customer base for this laptop will be Pro users who need as much raw processing power as physically possible, which the M3 Max provides.
The 14-inch M3 Max is a much better alternative for users who want a more portable device. If you want a device that isn't going to be pushed to the limit but will be both rapid and futureproof, the new M3 MacBook Pro is an enticing alternative.
If you want a Windows alternative, I'd be tempted by the Lenovo Legion 9i (Gen 8), which offers a 165Hz refresh rate mini-LED display, 13th Gen Intel Core i9-13980HX, and an RTX 4080 L or 4090 L depending on your specs.
MacBook Pro 16-inch (M3 Max, 2023): Should you buy it?
You should buy this if
This is your first Apple silicon MacBook Pro
If you're still holding onto that Intel MacBook Pro, now's the time to make the leap.
You want the most powerful laptop Apple has to offer
When it comes to portable raw processing power, it doesn't get any better than this
You want a MacBook serious about gaming
This is the best gaming experience Apple currently offers in a Mac.
You should not buy this if
You're on a budget
At $3,999 this is a serious purchase and not one for those on a tighter budget.
You aren't a pro user
If you don't need a MacBook for rendering, architecture, video editing, photo editing, or gaming, there's simply no need to spend this much money.
You want Apple's most portable MacBook
A 14-inch MacBook Pro will be more portable than this one, and if you don't need all that power, the MacBook Air will be even better still.
MacBook Pro 16-inch (M3 Max, 2023): Verdict
The M3 Max MacBook Pro is an astonishing bit of kit. It's the pinnacle of Apple's illustrious Mac history (to date) and proof the company is making leaps and bounds with its Apple silicon architecture. The extra performance the company has squeezed out of this new 3nm process is very impressive and one that pros will love and appreciate. There are not enough hardware changes here to justify moving from any of its Apple silicon predecessors, but Intel Mac users and first-time buyers will be blown away by the performance. The Space Black color is another welcome addition and a finish I'd love to see make its way to the rest of Apple's Mac lineup, both mobile and desktop.
MacBook Pro 16-inch (M3 Max, 2023): Gallery
Image 1 of 22
MacBook Pro 16-inch M3 2023
Bottom line: Pound-for-pound, the M3 Max is Apple's best-ever chip, and this is its greatest-ever laptop.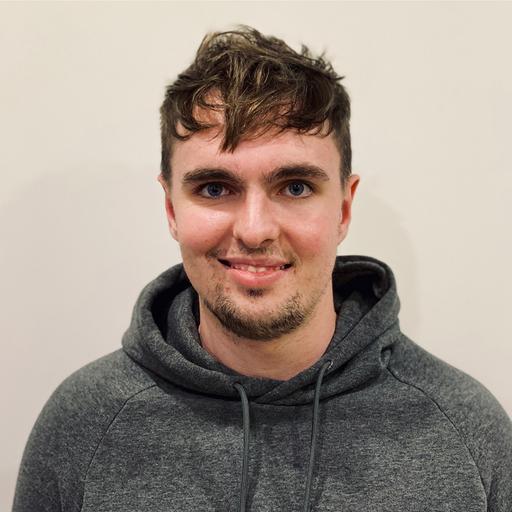 Stephen Warwick has written about Apple for five years at iMore and previously elsewhere. He covers all of iMore's latest breaking news regarding all of Apple's products and services, both hardware and software. Stephen has interviewed industry experts in a range of fields including finance, litigation, security, and more. He also specializes in curating and reviewing audio hardware and has experience beyond journalism in sound engineering, production, and design.

Before becoming a writer Stephen studied Ancient History at University and also worked at Apple for more than two years. Stephen is also a host on the iMore show, a weekly podcast recorded live that discusses the latest in breaking Apple news, as well as featuring fun trivia about all things Apple. Follow him on Twitter @stephenwarwick9