For the last two weeks I've been working full-time on the new MacBook Pro 2016. For the first week, it was the 13-inch model without Touch Bar and Touch ID. For the second week, it was the 13-inch model with Touch Bar and Touch ID. This weekend, it was the 15-inch Model, also with Touch Bar and Touch ID. That covers the range of Apple's most recent update to their professional laptop line — an update 18-months in the making.
In that time the MacBook has been reimagined, macOS has been renamed, and the iPad has gone Pro. So, how does the MacBook Pro respond? By going even faster, thinner, lighter, and brighter. No surprise there: It's almost Apple's battle cry at this point.
Cinematic color gamut, unified ports, ludicrously fast storage, and that new Touch Bar — a capacitive multitouch strip that provides for dynamic controls — define the company's vision for the future of the MacBook Pro. But memory and graphics constraints, the lack of legacy ports, and an ultra-flat keyboard threaten the needs of some of Apple's traditional pro customers right now.
It all makes for yet another controversial update to the MacBook Pro, one that has some saying "Finally!" and others, "Seriously?!"
So, which is it?
12-inch MacBook Video Review
Rather watch than read? Give us 6 minutes and we'll give you the 2016 MacBook Pro.
An incredibly portable pro laptop
Blisteringly fast storage
The latest ports
Touch Bar and Touch ID
Strong, sleek unibody design.
High end graphics.
Large amounts of RAM.
Legacy ports.
Touch screen.
Low, low pricing.
In brief
Every few years Apple flips the table on MacBooks, going thinner and lighter in design and more cutting edge in display, input technologies, storage, and ports. Often at the expense of traditional processing and graphics power, memory, and price. The 2016 MacBook Pro is no exception. If anything, it's an acceleration.
The high density Retina display now supports wide color, higher brightness, and better contrast. It's got SSD so fast you might just mistake it for RAM. The ports, 2 or 4 depending on the model you choose, are the new, unified Thunderbolt 3 / USB-C and are faster and more flexible than ever. It's got a more expansive Force Touch trackpad and the option for an all-new Touch Bar input strip and new-to-Mac Touch ID fingerprint identity sensor. The potential unlocked by all of it is enormous.
But they've got graphics that, while they can run dual 5K displays at the high end, can't run VR or the highest end games. They've got a 16 GB memory limit that, while mitigated by compression and SSD speed, won't prove enough for the most demanding professionals. They've got Touch Bar and Touch ID but not a touch screen, and there's no option for anything but Apple's incredibly flat, incredibly divisive new keyboard. And they're priced at a significant premium.
What this means to you will depend entirely on your personal preferences and professional requirements. For some, the new MacBook Pro will be absolute, heart-crushing deal breakers. For others, like me, they'll be absolutely terrific and once again deliver on the future, right now, today.
Either way, unless you loved the new MacBook Pro at first sight, I strongly encourage you to try before you buy, and when you buy, push them as hard as you need to, as fast as you can, so you can see if they meet your real-world needs.
I suspect, for the vast majority of people, they will. And better than expected.
MacBook Pro Lineup
The new MacBook Pro comes in three models: 13-inch, 13-inch with Touch Bar and Touch ID, and 15-inch with Touch Bar and Touch ID. They all come in packaging that's very similar to previous years as well. It's what's inside, though, that's different. Instead of the trusty MagSafe adapter and classic power brick, there's now a USB-C cable and a USB-C power brick.
The USB-C cable is identical to the one that comes with the 12-inch MacBook. The brick is nearly identical as well, but pushes even more power. It's also similar to what's available separately for the 12.9-inch iPad Pro, though that one requires a Lightning to USB-C cable instead. So, when it comes to high power, Apple seems to be standardizing on USB-C.
The new charging setup has some advantages. Notably, if your cable frays or otherwise fails, all you have to do is get another cable, which is much, much cheaper than a new MagSafe all-in-one cable and brick. It's also easier and more flexible to pack.
On the downside, there's no bundled extension cord, which is disappointing in a premium product like MacBook Pro, and no more fold-out wrappers on the brick, which made for clean cable storage. There's also no easily detachable magnet on the end. In other words, no MagSafe.
I can handle wrapping the cord — I've been doing it with iOS devices for years — but I miss the extension cord, the wrappers, and the magnetic ending. Hopefully, Apple can bring the best of MagSafe to the USB-C cable and brick eventually.
Otherwise, I like that we're moving toward universality in charging. And so does my gear bag.
MacBook Pro Design
The first thing you notice about the new MacBook Pro is how dense it feels. Sure, it's lighter and smaller — MacBook Air-level lighter and smaller. That means you can carry it around longer without wrenching your shoulder or breaking your back, and it'll fit more easily into your bag or onto your tray table. But that aluminum it's carved out of feels stronger as well. There's a rigidity to it that I really appreciate when picking it up and moving it around. Unibody MacBooks have proven their durability over time and, if anything, the new MacBook Pro feels like the most durable to date.
MacBook Pro is also available in silver and space gray now. Not gold or rose gold like MacBook, nor jet black like the new iPhones. The space gray of MacBook Pro matches the space gray of MacBook and the iPhone 6 series, so it's lighter than Apple Watch and much lighter than the (matte) black iPhone 7.
Still, you can go darker now if you want to.
The result is something that looks and feels even more like a slab than previous generations. At least until you open it. Then it looks pure MacBook Pro. Even if it doesn't sound it.
That's right, the classic chime no longer greets you on startup. It's gone now, a concession to the new auto-boot feature that makes powering up functionally indistinguishable from waking up. In other words, it no longer matters if your Mac was off or just asleep, you open it and you log in, and it's terrific.
No more staring at a blank screen for a few seconds, fumbling with a power button trying to figure out what state it's in, or worrying the chime will go off in a meeting — lift and you're good to go.
Despite the thinness of the new display, Apple did manage to cram in a 720p FaceTime camera. It's a stark improvement over the anemic 420p camera in the MacBook. I'd still prefer 1080p on a MacBook Pro — even if it takes a camera bump to do it.
What Apple didn't manage to cram in is their signature glowing logo. Like MacBook — and iPhone and iPad before it — you now get a polished stainless steel logo embedded in the center of the casing instead. It looks good but I'll miss the light.
As much as it's all business on the back, there's a brand new party going on up front…
MacBook Pro Display
Apple has gone all-in on wide color. You can shoot it with iPhone 7, you can display it on the 9.7-inch iPad Pro and the latest iMacs, you can manage it across macOS and iOS, and now you can see it on the new MacBook Pro as well.
I've been using DCI-P3 — the cinematic wide color standard Apple's adopted — on the iMac for almost a year now so I didn't think I'd be impressed by it anymore. But it's different on a laptop. Where the iMac envelopes you in an almost super-reality, the MacBook Pro draws you in. The transition from old, sRGB display to P3 feels the same, though: It's like a layer of dullness was wiped away to reveal eye-popping greens and reds. And once you see it, you never want to go back.
Think of it like HDR for your screen. Last summer, Dolby showed me scenes from The Force Awakens and The Revenant in 4K sRGB and in 1080p HDR. 1080p HDR kicked 4K's ass. Put both together, which is essentially what you get sitting at normal distance from a MacBook Pro display, and zo-ma-gawd.
The 13-inch model is 2560 x 1600 at 227 pixels per inch (ppi). The 15-inch is 2880 x 1800 at 220 ppi. Here's what the difference in pixel count looks like:
They use display technologies similar to, but even more advanced than, the ones found in the 12-inch MacBook. It makes them both significantly brighter and offers much better contrast. That translates into more vivid whites and deeper blacks, but also makes it easier to work in brightly lit rooms, and more enjoyable to watch movies or game in the dark.
I've only had to go back to my old MacBook Pro a couple of times over the last couple weeks — I've been too lazy to move my work VPN over — and when I do, the difference is noticeable. I can still work on it without problem, but it's just not as enjoyable anymore.
About the only thing the MacBook Pro screen still can't do is register touch input. macOS isn't a touch-based operating system and Apple's prototyped and disliked multitouch on Macs. So, they're expanding touch in a different way and on a different plane.
MacBook Pro Touch Bar
Apple's new experiment — and that's exactly what it is until time and adoption proves it otherwise — is called Touch Bar. It's available on both the higher-end 13-inch MacBook Pro and all 15-inch models. Paired with Touch ID, it's like a long, thin iOS device embedded right above your keyboard lending you all the security and multitouch responsiveness you've grown to love on iPhone, iPad, and Apple Watch, but fully integrated into the Mac.
The Touch Bar starts off mimicking the escape key and system and media controls of the standard keyboard, but then it changes and adapts to what you're doing. Touch and hold a control and you might get a slider or you might reveal additional options — or classic ones.
It's like a dynamically curated set of shortcuts and tools, matching the functionality offered by each app. Safari shows you tab options, so you can switch between them or add a new one without leaving the keyboard. Mail suggests sorting options, iTunes gives you music controls.
And the list goes on and on. Apple has integrated Touch Bar into every app that ships with macOS, and developers have begun integrating into Mac App Store apps as well.
Final Cut Pro X is a great example of surfacing controls and shortcuts that otherwise require memorization or multiple interactions to achieve, including clip cutting and timeline scrubbing.
And... I have mixed feelings about it. The human brain isn't great at context shifting. It's why it can still feel awkward to reach up and start tapping an iPad Pro when you've been typing on the Smart Keyboard. And the Touch Bar suffers from some of the same here — it's not always natural to look down at the keyboard.
That's why I started off thinking things like predictive word suggestions would be useless for me, especially when I type faster than I even notice the suggestions. Then I remembered English is a terrible language with words and spellings no person should be expected to remember. And when I struggled to remember a word or spelling, I noticed they were right there, suggested for me on the Touch Bar.
It's not perfect. If my spelling is off by too much, it can't predict what I want, and sometimes I have to guess enough right before the suggestion comes up that I could figure out the rest on my own, but it learns from the words I choose and seems to get better over time. And each spell check or Google detour it saves me is appreciated.
The same for shortcuts. Shortcuts suck. Even Adobe and Apple can't keep them consistent across their ranges of apps. Previously, when I'd blank on a shortcut, I'd go back to the mouse and menu, like an animal. Now I just look at the Touch Bar and the control I want is right there.
Even better are tools like color palettes and timeline scrubbers. The precision and granularity they enable are iPad great, but it all happens without ever blocking the main display with your fingers. It's direct manipulation but in an indirect way, and it's trippy.
It also creates a really interesting new input dynamic where sometimes I have one hand on the Touch Bar and the other on the keyboard, other times one on the Touch Bar and the other on the Force Touch Trackpad, which Apple has now made luxuriously big.
There's no Force Touch in the Touch Bar, which feels like an obvious next step, but there is VoiceOver for accessibility — activate it by triple clicking the power button — and once you get used to where controls spawn, it's easy enough to throw your fingers in the right direction.
All that said, it's going to take me a while to get used to. I've only been using it a week and it's still not second nature. Like 3D Touch on iPhone, it's not and can't be required yet, because people need to be able to work on Macs that don't have Touch Bar as well, and that risks some people never getting in the habit of using it.
But also like 3D Touch, if the efficiency and interactions are compelling, and if you invest some time in it, you'll be rewarded.
That makes it a gamble. Touch screens are a known quantity. A year from now, they'll be just exactly the same. A year from now, Touch Bar could be a boom, could be a bust, or could well be somewhere in between. developers are just starting to make their apps compatible with it now. What's already here is intriguing, but it's what'll follow in the weeks and months ahead that'll matter.
MacBook Pro Touch ID
Touch ID, Apple's fingerprint identity sensor, has been a mainstay on iPhone and iPad for years. It takes a high-resolution picture of your fingerprint, converts it to a secure hash, and stores in it on the secure element. On iOS, that's part of an Apple A-series processor. On the Mac, it's part of a special T1 chip. From there, when it matches your fingerprint, it releases a token that the operating system can use to verify your identity.
Your fingerprints are never revealed to the operating system, never stored in the cloud, and never made available to anyone else, including Apple. Your finger can, however, be forced onto the sensor, which is something to consider when you balance security and convenience.
Registration is the same as on iPhone and iPad, and you can register up to 3 finger prints per user, for a total of 5 fingerprints across alls users. You can — so cool! — use it to quickly switch between users too. Like iPhone and iPad, though, if you reboot, stop using Touch ID, or fail to authenticate with your fingerprint, you'll need to enter your password again to re-activate it.
The sensor on the MacBook Pro Touch ID system is the same, super-fast second generation version found on iPhone 6s and iPhone 7. And it is super fast. The sensor is on the extreme right of the Touch Bar strip, built into the power button. You can press it and linger your finger to unlock in one move, or press another key, swipe the trackpad, or otherwise wake it up first, then touch the sensor to unlock.
That said, at first I found it to be slower than Auto Unlock, which uses Apple Watch to verify identity. The slowness was because Auto Unlock is automatic while Touch ID requires a finger be placed on the sensor — something it took me a few seconds to remember to do.
Apple does provide an indicator for Touch ID, but it's on the Touch Bar, where I wasn't used to looking, as opposed to under my account picture on the main screen, where I am used to looking and where Apple places all the other indicators. I'd prefect an indicator on both — "Touch ID to unlock" beneath my account picture as well.
It'd also be great for people who require higher-level security if Apple provided the ability to use Touch ID and password and Apple Watch to authenticate. That would be something you are, something you know, and something you have — the multifactor trifecta.
Apple Pay works great, as well as it does with iPhone-based authentication in macOS Sierra, but without having to fuss with a second device. It also works extremely well with Mac App Store apps, though those are only just beginning to trickle out.
I'd love a way for my Safari passwords to be protected with Touch ID. I don't want just anyone who has access to my Mac to be able to log in and buy things from my online accounts or Apple Pay. But I absolutely want to be able to do that.
MacBook Pro I/O
My previous generation 13-inch MacBook Pro has MagSafe for power, 2x Thunderbolt 2 and 2x USB-A, a 3.5 mm headphone jack, HDMI, and an SD card slot. My previous 13-inch MacBook Air had MagSafe, 1x Thunderbolt 2, 2x USB-A, a 3.5 mm headphone jack, and an SD card slot. The new MacBook Pro 2016 only has Thunderbolt 3 / USB-C — oh, and a 3.5 mm headphone jack, remember those?
The entry level 13-inch MacBook Pro has 2x ports. The high-end 13-inch has 4x ports, though the ones on the right aren't as fast as the ones on the left. All 15-inch MacBook Pro models have 4x ports, and they're all full-speed.
You can charge over any USB-C port. I didn't think that would be a huge difference for me but it is. Previously, I'd run into situations where having MagSafe on only one side meant the cord was slightly too short to reach the table, or got in the way of something. It wasn't often but it was super annoying when it happened. Now, I can simply plug into whichever port is available and I'm go for charge.
Thunderbolt 3 / USB-C all being the same cable and none requiring a specific connector direction is likely liberating. As long as you have compatible accessories, you don't even have to think about which port goes where or which way is up. You plug, it works.
For older cables and devices, though, you'll need adapter dongles. So. Many. Dongles. You can get them for USB-A, HDMI, VGA, Thunderbolt 2 — pretty much anything you need these days, but they're one more thing to carry with you, fuss with, and potential forget or lose when you need it.
For some, especially those who've already gone wireless, it won't matter. For others, it'll be months of one-more-thing-to-pay-for-and-potentially-lose inconvenience.
I've had to briefly use dongles with every MacBook Pro upgrade since… forever… or firewire… or whatever. I"m fine with it. I can always get rid of them when I no longer need them, but I can't retrofit the new screaming fast port into the old super slow port once I'm done with it.
Your mileage, and dongle disdain, may vary. And Apple's keeping the 2015 MacBook Pro around for those who still want the older ports.
While the SD card slot is gone, much to the chagrin of photo and video professionals everywhere, the 3.5 mm headphone jack remains. It's not really meant for headphones — those are also going wireless, or so my iPhone tells me — but for audio pros and live music production. (Enjoy it until that all goes wireless too, friends!)
But my use case isn't everybody's. Even if most people in the mainstream never connect over a cable to anything, MacBook Pro by definition isn't mainstream. It's for people who do connect over cables and to everything.
I understand Apple's desire to simplify, and their almost Alton Brown-esque distaste for unitaskers, but we're still in a period of transition and that means we need to transition.
Just like iPhone 7 contained a 3.5 mm to Lightning adapter, it'd have been nice if Apple included a USB-C to USB-A adapter for everyone with an iPhone or iPad and no out-of-the-box way to connect them, or any other legacy peripheral, to a brand new MacBook Pro.
That aside, the new ports are heavy duty. They can drive one 5K external display or two 4K external displays (though at least one of them will have to supply power, since that requires all your ports!) They can also drive external storage at the state-of-the-art-of-speeds.
MacBook Pro Trackpad and Keyboard
The new MacBook Pro comes with the same Force Touch trackpad as last year, but it's considerably bigger. If you haven't used one before, a Taptic Engine tricks your fingers into believing vibrations are depressions, and so you "click" a solid surface and are misled into feeling like it really clicked. Basically, science is a lie, your fingers are proprioceptive liars, and nothing makes sense anymore. But it works and well.
The increased size, made possible by not having to worry about physical constraints like hinges and mechanical buttons, is... luxurious. For normal text and office work I don't notice much difference but for creative work like image and video editing, it feels like you can go further, faster than on previous versions. It's not quite as big as the standalone Magic Trackpad, but it's getting closer.
To the right is what it looks like compared to last year's model.
There's no issue with palm rejection as far as I can tell. I typically don't rest my palm on my trackpad while using it, but incidental contact while typing was ignored to the point that, when I deliberately put the edge of my palm down and tried to swipe with it, it barely moved. If I had to guess, multitouch is smart enough to distinguish finger sizes from palm sizes and Apple has learned from iPad to distinguish everything in-between.
The keyboard is a second-generation version of the dome and butterfly design introduced with the 12-inch MacBook. I've used the original for almost 18-months and am fine with it. I can pretty much adjust to any keyboard, including the Smart Keyboard for iPad Pro, within a very short period of time. Your mileage will absolutely vary.
After a few days of using it, though, I found that I enjoyed typing on it. It was punchy in a way that made me smile. I was fine on the MacBook, but I really like the MacBook Pro. I'm not sure if Apple's tweaks are responsible for that, if it's the slight difference in how all the parts are laid out, or if I've just gotten more and more used to it over time.
People who love clickety-clackety keyboards with tons of travel are going to hate it. People who love scissor-switches and the old MacBook Pro keyboards, likewise. Those who prefer stability and short travel are going to love it.
For me, the old MacBook Pro keyboard now feels kind of loosey-goosey. It's a deeply personal thing, though, and if it isn't the keyboard for you, Apple's giving you no other option.
There is an option, though, if you prefer the old function key row to the new Touch Bar: The entry level MacBook Pro. Get it, and your physical escape key remains yours — for another generation at least.
MacBook Pro Performance
Intel's Skylake architecture powers the new MacBook Pros, including this one. Why Skylake and not Kaby Lake? Intel hasn't yet shipped quad-core versions of Kaby Lake, or Iris Pro versions yet, which is what Apple uses in the MacBook Pro. Even when they do, it will take time to achieve the tight level of integration macOS requires.
The way Apple uses Intel is more of an implementation detail at this point anyway, so long as soon as they can hit acceptable performance and efficiency levels, they go in and the product ships.
Intel Iris Pro graphics are embedded inside all of them though, this year, every 15-inch model also gets AMD Radeon graphics chips as well.
I'll leave the benchmarks to AnandTech — and link to them from here when they're live — but in my week with the entry-level 13-inch MacBook Pro, though, I didn't seen any lag or stutter. Interface animations, screen draws, and transitions have all been snappy. Likewise with the higher-end 13-inch and 15-inch models.
Memory starts at 8 GB and can be expanded to 16 GB. That's the current limit, though. Apple's using low-power RAM and Intel simply doesn't support that on Skylake. Maybe Kabylake or Coffeelake will... My breath can no longer be held.
To sort-of make up for it, Apple's using macOS' built-in memory compression, but they've also raised the game on their already incredibly impressive SSD speeds — which now come in up to 1 TB for the 13-inch and a whopping (and pricey) 2 TB for the 15-inch. It's so fast it pegged my tests and, if I have forced my Mac to swap in Photoshop or Final Cut Pro X, it's fast enough I've barely noticed.
That may not matter for everyone, but I think most people, even higher-end pros, will be surprised at just how far they can really go with 16 GB on a Mac.
As for battery life, despite the difference in specs, Apple claims the same 10 hours for all the new MacBook Pros. So far that's matched my usage. I was juggling the three at a time to get this review done, though, so that's nothing approaching a normal pattern.
I normally do some things on iPhone, iPad Pro, and iMac as well, so I never spend all day with my MacBook. Still, I charged it to 80% the first week, went to the coffee shop, worked for 4 hours, and it ended up at just under 40% with the non-Touch Bar version. With the 15-inch Touch Bar, I worked for a few hours and, surprisingly, was told I still had 11 hours left (I'm chalking that up to how hard it is to properly predict future usage.)
I work in Final Cut Pro X and not Premiere, though, and use Safari and not Chrome, and I have a feeling that saves me significant burn. Still, editing video and keeping multiple tabs open is harder on the charge than typing text, checking email, and surfing the web. So, a pro machine has to bring it.
I'll keep testing and keep updating over the next few weeks.
MacBook Pro Speakers
My previous generation 13-inch MacBook Pro didn't have speakers on either side of the keyboard. This new one does. Big, bold, glorious speakers. I'm not an audiophile but when I heard Adele pouring out of them during the demo, it sounded great. Likewise right now while I'm playing some iTunes and YouTube.
Apple says they have far more dynamic range and separation than before and I have no reason to doubt them. I just know they're LOUD and they're clear.
First iPad Pro, then iPhone 7, now MacBook Pro — Apple has seriously upped their speaker game this last year and I really appreciate it.
Trying to decide which MacBook, MacBook Air, 2015 MacBook Pro, or new 2016 MacBook Pro is for you? Check out our ultimate guide to sizes, colors, makes, models, and more!
MacBook Pro Conclusion
Apple has been making computers into appliances for years now. It started with the iMac and, more recently, the MacBook Air and iPad. Step by step, Apple has sealed up everything from the minis to the pros and, in so doing, made them better for the mainstream — at the expense of the the traditional tinkerers, do-it-yourselfers, and bleeding edge pros.
Steadfastly, resolutely, step-by-step, Apple is moving from the power user to empowering all users, even if that leaves some of the Mac's most loyal, most passionate customers behind.
Look no further than the 13-inch MacBook Pro without Touch Bar or Touch ID. Apple slipped it in as a low-end offering for those who've wanted an ultra-portable with more power than the 12-inch MacBook.
Apple made no such concession to the high-end. There's no heavy, hot, and hungry 15-inch with extra RAM, legacy ports, and lower battery life. If they had, some pros wouldn't feel as abandoned as they do now. But that, apparently isn't a MacBook Pro Apple wants to make, at least not right now.
So, they've given some people the Retina Air they've always wanted and others exactly the MacBook Pro they've been waiting for, with an interesting new input method that may — emphasis on the may — make them even more valuable.
As for me, someone who grew up in design and video, who runs BBEdit and Coda, Photos and Photoshop, Final Cut Pro and Logic Pro, who AirDrops from iPhone but still connects to a big ass display on the desk. I'm getting the 13-inch. Maxed out. Space gray. "Finally!"
If you're still saying "seriously?!", though, if you feel left behind, I totally get it. Apple's vision for the future of laptops won't be for everyone — even if they, and I, think it will be for more people than ever before.
Including an entirely new generation of pros.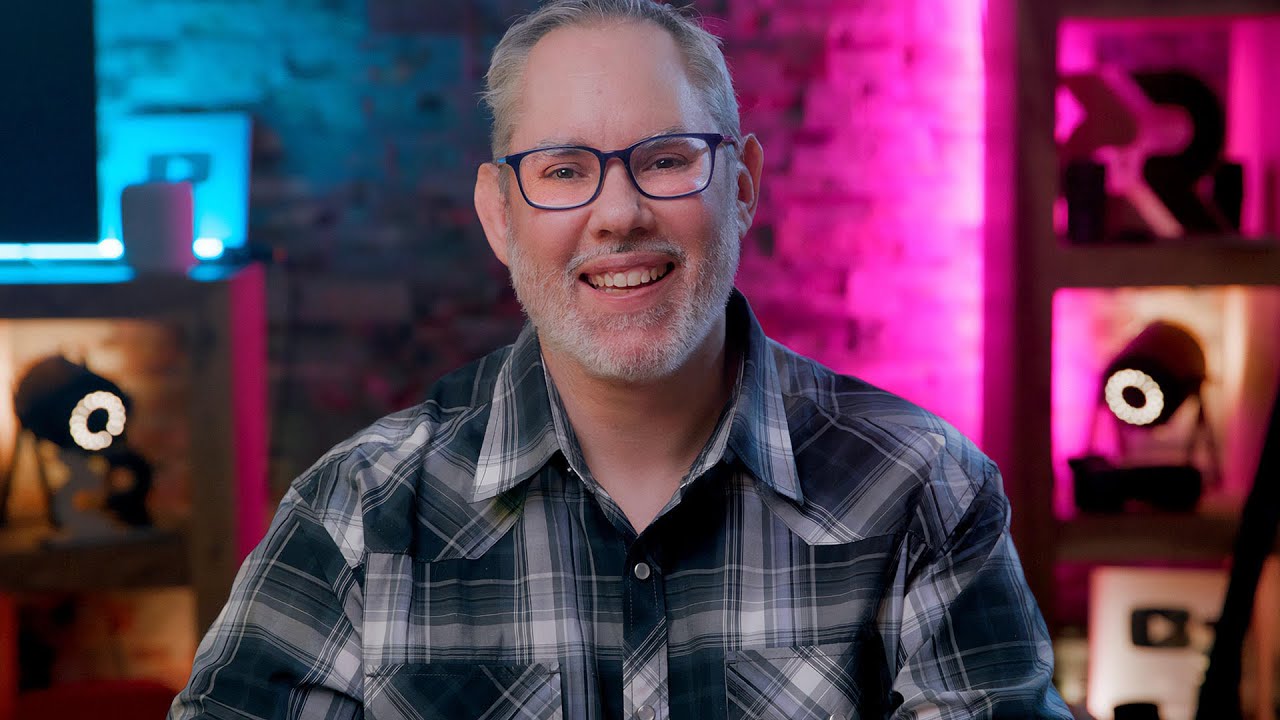 Rene Ritchie is one of the most respected Apple analysts in the business, reaching a combined audience of over 40 million readers a month. His YouTube channel, Vector, has over 90 thousand subscribers and 14 million views and his podcasts, including Debug, have been downloaded over 20 million times. He also regularly co-hosts MacBreak Weekly for the TWiT network and co-hosted CES Live! and Talk Mobile. Based in Montreal, Rene is a former director of product marketing, web developer, and graphic designer. He's authored several books and appeared on numerous television and radio segments to discuss Apple and the technology industry. When not working, he likes to cook, grapple, and spend time with his friends and family.