New and updated apps: Marvel Unlimited, Adobe Voice, Hitman Absolution and more!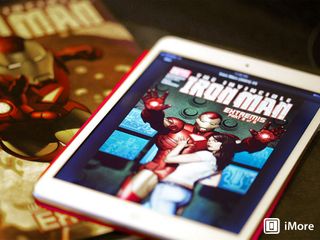 Every day dozens and dozens of new and updated apps and games hit the iOS and Mac App Stores. It's impossible to keep up with them all, but it's not impossible to pick out the very best. Here they are! Today we've got new games for the Mac, an update to Adobe's new Voice app, and more!
New and updated iOS apps
New and updated Mac apps
Hitman Absolution: Elite Edition: Feral Interactive's release of the stealth-action game marks its debut on the Mac. Includes the original game and all previously released content, including the standalone Hitman: Sniper Challenge. $28.99 - Download now

(opens in new tab)

8BitBoy: An old-school platformer that will remind you of Super Mario World and other games of that ilk. $8.99 - Download now
More apps and updates?
If you try any of the apps or updates, let me know how they work for you. If you got any new or updated apps today that you loved, but don't see here, let us know about them!
Get the best of iMore in your inbox, every day!
Soundhound 6.0 * Song Pages
- Beautiful new photo galleries of your favorite Artists
- More relevant music videos
- Enhanced Recommended songs
- All Albums that the Song appears on * Artist Pages
- Date formed, City formed, and Biographies
- Top Songs by the Artist
- Top Videos
- All Albums by the Artist
- Similar Artists and Recommended Songs * Album Pages
- Album release date
- Album review
- Tracks on the Album Nice!