Nike+ Pictures May Be Fake, Bummer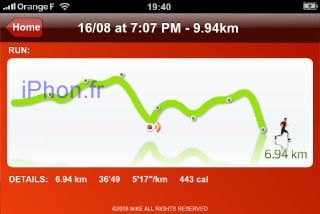 Those Nike+ Pictures we reported a few days back? There's some rumblings that they may be fake. Yes, Apple and Nike are still in cahoots and plan on releasing Nike+ for the iPhone, but the pictures floating around the web are not a production of Apple or Nike but rather some enterprising photoshop expert.
Who knows when we'll get some solid info on Nike+ for iPhone. Hopefully, Apple and Nike are working on creating a great program that includes some of the features we saw in the screenshots like the ability to map out a running route. There currently is no timetable for Nike+ to be released on the iPhone.
Get the best of iMore in in your inbox, every day!
This isn't directly applicable to the Nike+ - but worth mentioning here:
There is a app store program called RunKeeper that uses the 3G iPHone GPS to track your runs. $9.99 USD.
Just FYI - for anyone looking for a good tracking program.
Take Care,
-Daniel
Thank you for signing up to iMore. You will receive a verification email shortly.
There was a problem. Please refresh the page and try again.