NSFW: Why Mark Zuckerberg needs to shut up about Apple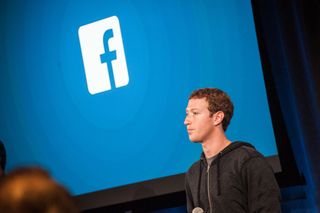 (Image credit: iMore)
NSFW is a weekly op-ed column in which I talk about whatever's on my mind. Sometimes it'll have something to do with the technology we cover here on iMore; sometimes it'll be whatever pops into my head. Your questions, comments and observations are welcome.
Mark Zuckerberg apparently thinks Apple is charging too much for its products, and said so in an interview this past week. The comment didn't come out of nowhere, however — Zuckerberg was reacting to a comment Tim Cook made about Facebook's core business model. Who's right?
Never mind Azealia Banks and Iggy Azalea — the real celebrity fight this week is happening between Tim Cook and Mark Zuckerberg. Zuck just threw shade at Cook in a new feature from Time magazine:
In September, Cook posted an open letter explaining Apple's position on user privacy. It included this comment:
Cook never called out Facebook by name, instead seemingly focusing on Google, Apple's biggest competitor in the mobile OS space. By doing so, however, Cook indicted the business model of companies like Facebook, Google and others — businesses that heavily rely on data mining of their customers' information.
Zuck's a smart kid: Obviously he understand Apple's business model. For the sake of this rhetorical argument, though, he's pretending that he doesn't.
Apple certainly could make cheap products. Apple just doesn't want to. That end of the market is saturated with lesser vendors offering lesser products with smaller margins.
Apple occupies the lion's share of the high-end smartphone and personal computer markets, offering products and a user experience that customers are willing to pay a premium for. And the company's balance sheets show it. Apple continues to rake in billions from quarter to quarter because they make products that customers are willing, anxious, and able to buy.
Certainly, not all customers are willing to pay the premium Apple imposes. There's still a lot of resistance to spending $649 on a premium smartphone or $1000 on a low-end laptop computer when there are plenty of other options that are "just good enough" and cost a fraction of that price.
But so far, Apple's approach has paid off. Compare that to Samsung's recent history.
Don't get me wrong: Facebook is hugely successful as well. The company made $3.2 billion in the third quarter of 2014 alone. Lots of people use Facebook, including me, and lots more people will use Facebook.
I accepted this a long time ago. Companies like Google and Facebook are able to do business by providing me with free services in exchange for doing what they will with with my information. Millions of other people have accepted this as fact, as well. But as a result, I am more careful with what I post and what I click on while using those services. I also know many people who have walked away from using them all together, or who take extra precautions to reduce the size of their digital footprints, because they don't want to be the product being sold. Who can blame them?
That doesn't preclude me from wanting a premium computer and smartphone experience, either. And to that end, I'm more than willing to pay Apple to own one of their products compared to the competition, because the overall experience is better.
Instead of being so openly dismissive of Cook's criticism, maybe Zuck should take it to heart: How can, and how should, Facebook continue to derive revenue from advertising while still being careful to protect its users' privacy? That's a question millions of Facebook users would like to know. Because what Facebook does makes us uneasy sometimes.
There's a basic conflict in the Facebook and Google revenue model that Cook has every right to point out. It's different from the way Apple does business: The company wants you to buy its gear and use its services, but charges you a fair price for them, and lets you keep your data to yourself for the most part (the relative pittance it makes with iAds notwithstanding).
This isn't now or ever going to be a "winner takes all" situation. The technology market is too vast and too complicated for one company to rule everything. It isn't about Google versus Apple any more than it's about Facebook versus Apple. There's room for more than one business model and revenue concept here, otherwise companies like Apple, Google, and Facebook wouldn't be making money.
There's nothing wrong with educating consumers about what's being done with their information, and helping them become aware of what it means to use a free service. One of the many reasons I am a happy Apple customer is because I don't feel like I'm the product. How about you?
Master your iPhone in minutes
iMore offers spot-on advice and guidance from our team of experts, with decades of Apple device experience to lean on. Learn more with iMore!