Obama administration overrules ITC ban on iPhone 4, iPad 2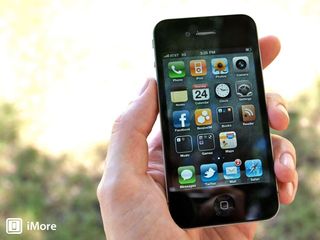 Earlier this year the International Trade Commission (ITC) issued a ban on the import of the iPhone 4 and cell-equipped iPad 2 models after ruling that the devices violated a patent held by Samsung. The Obama administration has overruled that decision at the eleventh hour, allowing the Apple devices to continue to be imported. U.S. Trade Representative Michael Froman, issued his ruling on Saturday, citing the best interest of consumers as his rationale for overturning the ban.
Froman went on to say that his decision isn't an endorsement or criticism of the ITC, and that his decision to disapprove the ban doesn't mean Samsung isn't entitled to a remedy - just not this particular one, which they've been asking for since 2011.
One of the key issues sparking the veto seems to have been the FRAND-nature (fair, reasonable, and non-discriminatory) nature of the Samsung patents at issue. These types of patents are often pooled to allow standards to be implemented, and as a result are supposed to be licensed equally so everyone can support the standard. Recently, however, companies like Motorola and Samsung have been using - some would say abusing - FRAND patents as a way to counter-sue against proprietary patents. In the EU, FRAND-patent abuse has resulted in investigations. Here, it's resulted in a veto.
Better luck next time, Samsung.
Update: Apple provided the following comment to AllThingsD:
Samsung, predictably, is not happy with the ruling. In the same article, AllThingsD quotes them as saying:
Get more iMore in your inbox!
Our news, reviews, opinions, and easy to follow guides can turn any iPhone owner into an Apple aficionado