Owners of the older Nike Fuelband will get some new features come November 6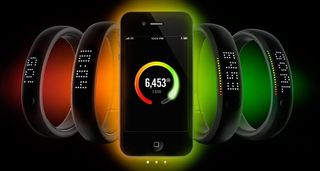 Nike is preparing to drop the updated Fuelband SE on November 6, and according to a new report owners of the older model will be able to enjoy some of the new features from the SE. Stuart Miles at Pocket-Lint:
Sadly, due to the lack of Bluetooth LE in the older model, some features won't be available such as the new hourly alerts encouraging you to be more active. When the firmware update is available, a simple download and install by plugging your Fuelband into your computer is all that should be required.
So, does the promise of new features make you want to keep your existing Fuelband, or will you be jumping on the new one?
Source: Pocket-Lint
Editor at iMore, part time racing driver, full time British guy. Follow him on Twitter and Google+
Too bad the build materials are crappy! Like the screws that rust and may cause you skin problems, the rubber that with time will crack on some spots and especially when some led lights will stop functioning… to make it worse, I am a type of person that takes real care of the devices I own! Wiping it after sports…
So surely I won't ever buy another FullBand!

The fuelband is very unreliable. During the warranty period I went through 3 of the Fuelbands and when the last one died, I decided to forget the Fuelband and now use Fitbit. No reliability problems with the Fitbit.

See that? This is why I don't get first or second generation devices. They seem to have not worked out the hardware or software kinks. That takes time. I really want to get the iWatch but I will try to wait a few generations on that as well.

My wife has a fuelband, wears it every day, and has not had a single issue, so I guess it is not a systemic problem with the device.

I've got 2 of these, black and ice! They still look nice, clean and no cracks. Work 100% and no complain. The only time I remove them is when showering or swimming as suggested by Nike! I, however, will be getting the Fitbit as soon as it's here. There are more apps for it and of course it looks much much cooler and also looks more natural with suit and tie ;)

I always love new features! I'll be keeping my old one until it breaks or the iWatch comes out. Whichever is first. Sent from the iMore App

I really liked my Fuelband, I just wish it had better features like Fitbit or Up Band. So I won't be getting the new 1, I'll stick with my Up Band & let my son keep the Fuelband. I've also never had any issues with it...hardware or software
Get the best of iMore in in your inbox, every day!
Thank you for signing up to iMore. You will receive a verification email shortly.
There was a problem. Please refresh the page and try again.