Panic talks Coda removal from Mac App Store, Transmit imbroglio, more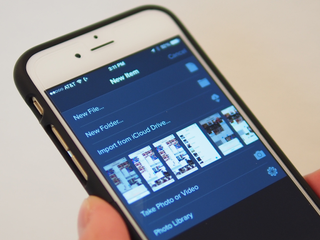 Mac and iOS app developer Panic pulled its Coda software from the Mac App Store last October amidst issues related to Apple's "sandboxing" requirements. Turns out that decision wasn't a bad one for the company, according to a new blog post.
Panic co-founder Cabel Sasser recently posted a state of union address, of sorts, on the Panic blog, recounting the company's successes and challenges for 2014. Among them Sasser mentioned Coda 2.5's release, and Panic's decision to pull it from the Mac App Store. And after analyzing data since then, Sasser says Coda's sales "have not suffered significantly" since then.
Sasser added that Panic benefitted from the fact that Coda is a mature product with a dedicated customer base — he says pulling it from the store would have been a much harder decision otherwise.
Sasser offered some criticism of the App Store that we've heard from developers and users alike, before — specifically, that there's no mechanism at present to handle "traditional discounted upgrades." This affected Panic because the company released a new version of its SSH client for iOS, Prompt, and decided to make Prompt 2 a new app instead of an update to the original, to help cover development costs.
Sasser also offered some comments on the app review process — Apple first rejected, then allowed an iCloud Drive feature to be included with Transmit for iOS. From Sasser's perspective, the system didn't work very well.
It's interesting reading. Even if you're not a user of Panic's products, Sasser's comments will give you some great insight about what it is to be a Mac and iOS app developer today, and from that perspective, it's certainly worth a read.
Source: Panic
Get the best of iMore in your inbox, every day!
The last section -- about units sold vs revenue between OSX and iOS software -- is also interesting. Panic allows that they may have simply misjudged the market with their iOS apps, but it may also be another datapoint for Rene's contention that we (as iOS customers) need to be willing to pay more for quality apps.

Makes me nervous, quite frankly, because this is why more and more iOS developers turn to IAP to make money. I'm not sure how or even if it would work for apps like Panic's, but the idea makes my bowels churn. Or maybe that's just the leftover chili I had for lunch. shrug

One of the problems is there is not a lot of try before you buy. I'm willing to spend money for a good app. Sometimes It would be nice to know if I'm going to like an app or game before paying full price. A good example of free to play with IAP is the World of Tanks: Blitz game. They have hit on the right balance of IAP. You can play 100% for free and enjoy full game play. Sent from the iMore App

PANIC has been around forever and had a dedicated following so I see why this would work for them. I think the app store is probably best for NEW developers without that following behind them. We have all seen so many apps go by the wayside over the years because the developers who might have had a great product sucked at marketing for one reason or another. With the App store. it's all about 1 stop shopping. Type in a search and BOOM, there it, and it, and it, and it, is for comparing side by side. I would also bet that the app store made it easier for people to get interested in programming without a lot of the stuff they had to go through in the past. Either way, its a good thing for some folks.