When you really think about it (or actually read about it) you soon realize that our phones are disgusting. All of our tech is riddled with germs from our grubby hands, and we spread it around every time we touch our stuff. Yuck. Fortunately, you can change that with 30% off a PhoneSoap 3 UV Sanitizer. It's down to $42 at Amazon which is within a few cents of its all-time low price there and the discount applies to various color options. It usually goes for $60 when not on sale, but this promotion is only available today as one of Amazon's daily deals.
🚫🦠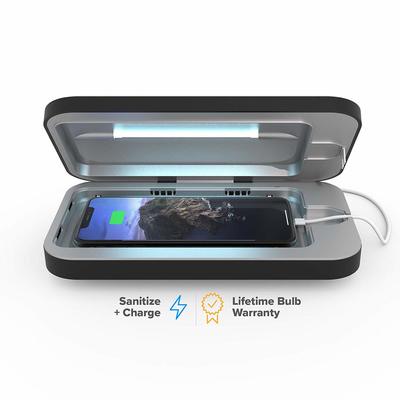 PhoneSoap 3 UV Sanitizer and Universal Phone Charger
Kill 99.9% of bacteria on your device with the PhoneSoap's integrated UV light. There are even options with integrated chargers so you can power up while you clean down. Clip the on-page coupon to save.
$63.96 $79.99 $16 off
The PhoneSoap 3 gets rid of 99.9% of bacteria with its two scientifically-proven germicidal UV-C bulbs, helping to sanitize your entire device within just ten minutes. You can even plug it in to charge while it's being cleaned as the device is equipped with USB and USB-C ports which can even be used simultaneously. And sure, the PhoneSoap 3 may be built for smartphones, but you could technically toss anything inside that fits to sanitize, from Apple AirPods to a smartwatch, your car keys, and more. Note that the UV light does not remove fingerprints and smudges from your phone, so you may want to add some microfiber cleaning cloths to your cart for a thorough clean up.
In our review of the PhoneSoap 3, we gave it 4 stars out of 5 and gave it our Recommended award. We rounded out the review stating that "If you're at all concerned with germs on your phone, you should absolutely consider getting PhoneSoap". Existing users rate the PhoneSoap 3 highly too with an impressive average review score of 4.4 stars out of 5 based on over 1,100 reviews there.
We may earn a commission for purchases using our links. Learn more.