Rogers and Vodafone strike up 4G roaming agreement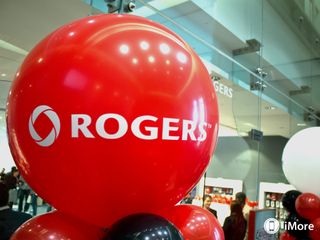 Canadian service provider Rogers has struck up an exclusive agreement with multinational giant Vodafone for 4G roaming. Whether or not that means LTE or HSPA+ is anybody's guess. The deal will also connect Rogers to equipment providers that regularly work with Vodafone to help build out the Canadian network.
Vodafone regularly makes these kinds of arrangements through their Partner Market program. Hopefully this agreement means that in due course, Rogers handsets shouldn't have any trouble getting on LTE in the UK and other international markets serviced by Vodafone. Similarly, anybody visiting Canada should be able get access to Rogers' high speed network. Though that might not always be technically possible, Rogers sure could stand to lower their roaming rates. Currently you pay $10/day for 20 MB in the UK, or $60 for the month with 40 minutes of talk, 150 outgoing texts, and 40 MB of data. With any luck, this Vodafone agreement could lower those prices, but I won't hold my breath.
Canadians, how often do you visit Europe? Do you get a roaming package from home, or grab a local SIM? Europeans, do you come to Canada often?
Source: Rogers
Editor-at-very-large at Mobile Nations, gamer, giant.
Get the best of iMore in in your inbox, every day!
Thank you for signing up to iMore. You will receive a verification email shortly.
There was a problem. Please refresh the page and try again.