Should you upgrade to the iPhone 11 Pro?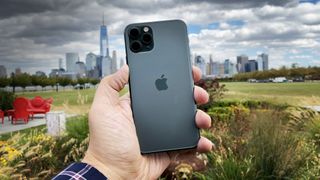 (Image credit: Rene Ritchie / iMore)
Should you upgrade to the iPhone 11 Pro?
Best answer: That fancy iPhone 11 Pro is tempting for anyone with its advanced triple rear camera and upgraded processor, but making the decision to upgrade is not easy. To put it simply, if you have an older iPhone 8 or 7 model, the upgrade is definitely worth the buy. For those with an iPhone X, the answer is not so clear cut. Check out the facts below to help you decide.Super advanced & pocket-friendly: iPhone 11 Pro (From $679 at Apple)Large & in-charge: iPhone 11 Pro Max (From $779 at Apple)
What are you working with?
A significant factor in the decision to upgrade is your current phone model. If you have an iPhone 8, for example, you have a lot more to gain from an upgrade than someone who has an iPhone X. When compared to an iPhone X, the iPhone 11 Pro has a few advantages, but the two models share similar characteristics when it comes to processor speed and battery life. The iPhone 11 is a massive upgrade when compared to the iPhone 8, however.
So first and foremost, take a look at your current phone model and compare its specifications to those of the newer iPhone 11 Pro. This will help you to decide if the upgrade is worth it.
Justifying the high price
The iPhone 11 Pro is pricey; there's no denying that. If you don't have an iPhone in good enough condition to trade in, you're looking at a minimum of $1000 for the most basic version. For someone who recently dropped almost a grand on the iPhone X, the expense of the iPhone 11 Pro may seem too high for a similar phone. For those of you upgrading from an older iPhone 8 or 7, then this price is well worth the vast upgrade you get with the iPhone 11 Pro.
If money is not an issue, then why not upgrade? The iPhone 11 Pro has some incredible upgrade options, such as the larger Max version with a 6.5" display and a storage capacity as high as 512GB! Now that's a beast of a phone.
Getting the perfect shot with a triple rear camera
Without a doubt, the absolute best advantage of upgrading to an iPhone 11 Pro is the incredible triple rear camera. This baby offers 12MP resolution with wide and ultra-wide lens capabilities, which is already an upgrade over the previous iPhone X.
Another great benefit of this camera is that it offers night mode - a significant improvement over previous models, which were famous for producing low-quality photos in low light. This is not the case with the iPhone 11 Pro, which gives you beautiful, clear photos, even in low lighting and nighttime shots. If you like to use your iPhone to produce high-quality photos and videos, then the iPhone 11 Pro is well worth the upgrade.
How does the iPhone 11 Pro perform?
When it comes to performance, the iPhone 11 Pro has all the bells and whistles, but it's not a huge departure from the iPhone X. The iPhone 11 Pro has an A13 Bionic processor and 4GB of RAM, as opposed to an A11 and 3GB RAM in the iPhone X. While this makes for slightly faster processing times and graphics that are better by a smidge, the difference is not all that noticeable. Comparing to an older iPhone 8 or 7, on the other hand, the iPhone 11 Pro is worlds ahead when it comes to graphics and speed.
The battery life, once again, is slightly better than the iPhone X - about a half-hour more when it's brand new. That's almost 10.5 hours of battery life for the iPhone 11 Pro and 10 for the iPhone X. Not such a crazy difference between these two models, but the iPhone 11 Pro is going to easily double the battery life of any older iPhone model. If you're working with an iPhone that's three years old or more, chances are the battery life alone is worth the upgrade.
Biggest storage capacity ever
Storage capacity may or may not be a big factor for you, depending on how you use your phone. For those who live on the cloud, stream all music and movies, and offload photos as soon as they take them, extra storage space may not be necessary. If you like to download huge libraries of music and movies to your phone or take loads of videos, storage space will be an issue.
The iPhone 11 Pro is the first to offer an option with a full 512GB of storage. If you've struggled continuously with storage on your devices that only had 256GB or less, then this hefty storage option is likely worth the upgrade.
Who should upgrade to iPhone 11 Pro?
As you can see, the iPhone 11 Pro does offer some pretty attractive features that you won't find on any other device. Honestly, if you're still rocking an iPhone 7 or 8, then you're more than ready for the upgrade. This is a huge jump ahead in technology, and if you have the budget, it's worth the price.
For those who have an iPhone X, the decision is not as clear cut. It might be hard to justify buying a new phone when you've just paid off the one you purchased a year or two ago. This will depend largely on how you use your phone. If you're a photographer or videographer that really needs that upgraded camera, or if you struggle with storage issues, then the upgrade is probably worth it. Otherwise, you may want to sit tight and think about it a little longer.
Our pick
The latest and greatest

Apple's latest iPhone 11 Pro is a beast of a phone with an amazing triple camera, huge storage options, and the longest battery life of any iPhone.
Master your iPhone in minutes
iMore offers spot-on advice and guidance from our team of experts, with decades of Apple device experience to lean on. Learn more with iMore!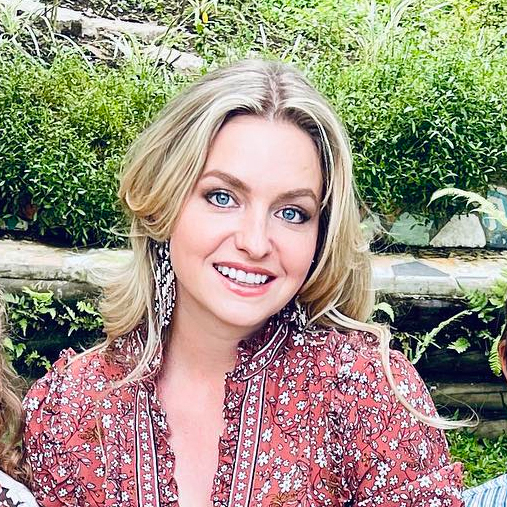 Jaclyn Kilani is a content writer at iMore. She's a longtime Apple addict with a flair for creating (written works, design, photos; you name it!) on her devices. Jaclyn has also worked in the marketing sector for over 16 years, dabbling in a bit of everything from writing to graphic design and digital marketing. In her heart of hearts, however, she is a born writer and an avid reader who adores everything about the written word. Someday she may even churn out a book or two.

Throughout her career, Jaclyn has also developed something of an addiction to all things Apple. Her professional and personal life is enhanced by an ever-growing collection of iPhones, iPads, MacBooks, Apple Watches, and even AirTags. Luckily, this expensive habit is of great use to her work at iMore, where she writes with authority on Apple products and the accessories that go with them.