Even though I'm a millennial and was born at the very beginning of the 90s, the 80s is my favorite decade. I may not have experienced it first hand, but the hair, the fashion, the music, and the movies have always had a special place in my heart. In fact, the first horror movie I ever watched was Silver Bullet (1985), and at the time it was scary as hell. Of course, when it come to 80s horror films not all of them are scary, a lot of them are just downright ridiculous.
Slayaway Camp is a puzzle game that also serves as an homage to the campy and cheesy 80s slasher films that populated the silver screen during the time of mullets and acid wash jeans.
In true 80s slasher flick fashion, Slayaway Camp is much more entertaining than it has any right to be.
Warning: Slayaway Camp is rated 17+ on the App Store, and the content below depicts scenes from the game, which could be disturbing to some readers. Discretion is advised.
Story & Setting
There isn't much of a storyline to Slayaway Camp, but if you consider the source material of its intended parody, it's quite fitting. The closest thing we get to any story is at the beginning of each new area — represented by VHS tapes, in true 80s style — there is a "trailer" for the movie you're about to play through, and they are delightfully ridiculous.
These little scenes offer no real plot, but they do give you a glimpse at which killer you will be playing as, and the horribly cheesy dialogue is pure gold.
As for the setting, Slayaway Camp nails it. As mentioned before, each new area is represented by a new VHS tape and each level is a new scene in the horror movie. It's a nice touch that gives yet another nod to an era gone by.
Gameplay
If you've played any other puzzle games similar to Slayaway Camp — like Red's Kingdom — the basic mechanics are pretty straightforward. Swipe in the direction you want your killer to travel, and they will slide in that direction until something gets in the way.
As you slide around each scene, you'll need to dispose of all the people (except cops) in a particular order before the portal to the next scene appears. To kill one of your victims, you merely have to slide into them, and then Skullface — or one of the other killers you control — will slash, pierce, or bludgeon
As you progress through the scenes, the puzzle gets harder to solve as new obstacles and new mechanics are thrown into the mix. The gameplay itself isn't groundbreaking, plenty of other puzzle games operate virtually the same way; however, Slayaway Camp does include one particular mechanic that I believe is worth mentioning.
Sometimes to complete a scene correctly, you need your soon-to-be victims to move to a different location before turning them into worm food, and you can accomplish this by scaring characters.
If you slide beside a person, they will take the opportunity to run away from you in the opposite direction. Not only can this create a correct path for your killer to complete the scene, but it can also cause the fleeing victim to kill themselves by accident. The addition of this scare tactic — literally — breathes some new life into the gameplay right around the time it gets starts to get a little repetitive and increases the challenge level of the game.
Speaking of the difficulty level, it's incredibly inconsistent. The whole first VHS tape is essentially a tutorial, so it makes sense that the first ten or so scenes are relatively easy; however, when you move into the second VHS tape you start to notice the difficulty really vary scene-to-scene.
Too often I would find myself breezing through three scenes, only to be stumped by the next two, then power through the one more with ease, and then by stuck on the next scene for an hour. It may be a minor complaint, but it just made the pacing of the entire game feel jumbled and disjointed.
Design & Sound
The greatest things about modeling your game after terrible slasher flicks of the 80s, is you don't have to make it look or sound particularly good to accomplish the style you're trying to capture. No, I'm not saying Slayaway Camp looks and sounds bad, in fact, quite the opposite.
The game goes out of its way to make everything look over-the-top and cheesy, from the insane amount of blood that gets splattered all over the screen each time you kill a victim, to the soundtrack that sounds like a 13-year-old boy making creepy sound effects around a campfire.
Slayaway Camp manages to cram so much humor into the visuals and audio of the game, that it's impossible not to be chuckling while you're playing. A huge credit goes to the Minecraft-like characters with giant block heads and pixelated blood for making each gory death scene look ridiculous enough to be funny all while being extremely gruesome.
One top of the blood, guts, and murder of it all, Slayaway Camp includes lots of subtle things that contribute to the overall 80s horror atmosphere the game creates. From each new area being a VHS tape to Skullface resembling a block-headed Jason from the Friday the 13th series, to the terrifying clown you terrorize campers with in the third VHS tape, everything in this game is a nod to a great slasher flick of the past. Heck, even the name of the game is quite clearly a shout out to Sleepaway Camp, the easter eggs in this game are endless and make playing through each scene a nostalgic adventure through some of your childhood's worst nightmares.
My Verdict:
Plenty of 80s nostalgia
Morbidly funny gore
Tons of scenes to complete
Inconsistent challenge level
Gameplay isn't new
Slayaway Camp is an incredibly fun puzzle game that makes the most out of its somewhat wacky premise.
Although the gameplay isn't revolutionary and the difficulty level changes a little too much for my liking, I can't say I was ever bored playing Slayaway Camp. Its dark humor mixed with extreme — but unrealistic — gore is a combination that keeps you entertained for hours on end.
The constant throwbacks, shout outs, and nods to famous horror films of generations past and the inclusion of all the awful tropes you find in those cinematic masterpieces, makes Slayaway Camp an instant gold mine to any movies buffs or 80s fanatics.
Overall, Slayaway Camp has plenty of gameplay to offer in a unique and bloody package that will have you laughing your way through the weirdest killing-spree you have ever seen.
What do you think?
Have you picked up Slayaway Camp yet? Let me know what you think of the game by leaving a comment below!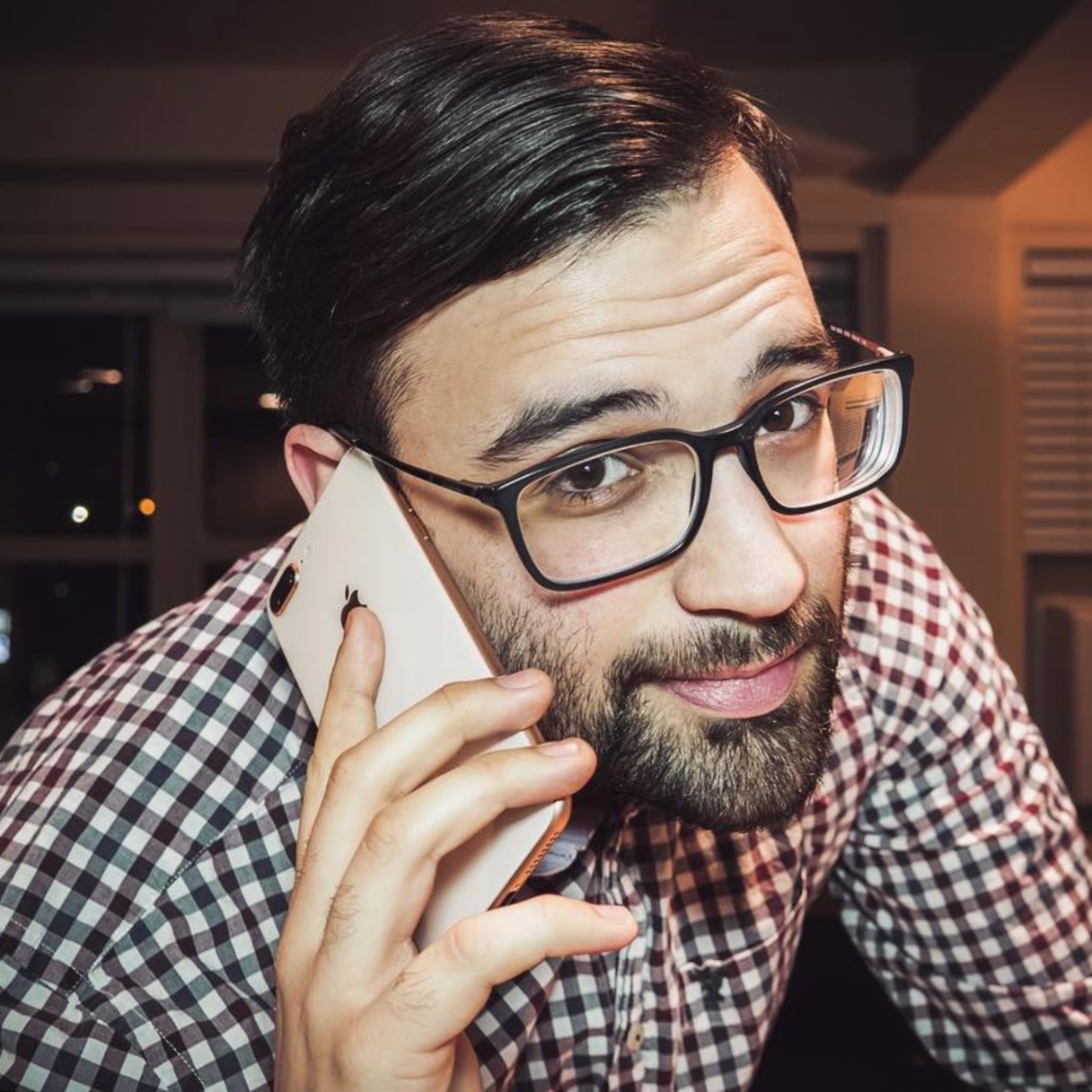 Luke Filipowicz has been a writer at iMore, covering Apple for nearly a decade now. He writes a lot about Apple Watch and iPad but covers the iPhone and Mac as well. He often describes himself as an "Apple user on a budget" and firmly believes that great technology can be affordable if you know where to look. Luke also heads up the iMore Show — a weekly podcast focusing on Apple news, rumors, and products but likes to have some fun along the way.
Luke knows he spends more time on Twitter than he probably should, so feel free to follow him or give him a shout on social media @LukeFilipowicz.