Sprint adds 33 more countries to its international Open World add-on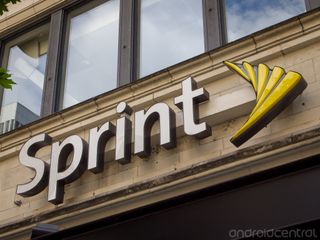 Sprint has announced that it is adding 33 new countries to its Open World add-on, allowing users to get free calls, texts, and data when traveling in a whole host of new destinations.
The long list of new countries added to Open World include France, Anguilla, Antigua and Barbuda, Aruba, Bahamas, Barbados, Bermuda, Bonaire, British Virgin Islands, Cayman Islands, Curacao, Dominica, Fiji, Gibraltar, Grenada, Guadeloupe, Guyana, Haiti, Jamaica, Martinique, Montserrat, Nauru, Papua New Guinea, Seychelles, St. Barthelemy, Saint Kitts and Nevis, Saint Lucia, St. Vincent & The Grenadines, Suriname, Tonga, Trinidad and Tobago, Turks and Caicos Islands, and Vanuatu. With these new countries, Sprint notes that texting is free, while calls run 20 cents per minute, and data costs $30 per GB.
Sprint originally debuted Open World in early August as a way for customers to travel abroad without insanely high roaming fees. On its debut, customers could get free texts, calls, and 1GB of data when traveling in Mexico, Canada, and 12 other countries in Latin America.
For more details you can check out Sprint's release from the source link below.
Source: Sprint
Get the best of iMore in in your inbox, every day!
Nice but I wished data speeds would've better where I live. Sent from the iMore App

This is great. I am leaving for Europe next week. No need to buy a SIM card over their now. Yippie.
Thank you for signing up to iMore. You will receive a verification email shortly.
There was a problem. Please refresh the page and try again.