Sprint expands 4G LTE network to 17 more markets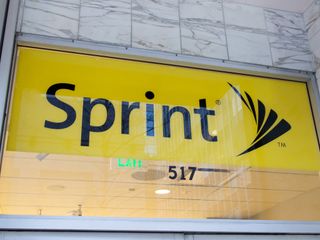 Sprint is making an aggressive roll out behind its 4G LTE network, bringing its high speed mobile broadband access to n additional 17 more markets. The addition of these markets span across the United States.
Here are the 17 new additions to Sprint's 4G LTE network:
Eureka/Arcata/Fortuna, CA
Redding, CA
Bethesda, MD
Dubuque, IA
Danville, IL
Marion/Herrin, IL
Mt. Vernon, IL
Hopkinsville, KY
Rochester, MN
Hattiesburg, MS
Auburn, NY
Buffalo, NY
Utica, NY
Bloomsburg/Berwick, PA
Indiana, PA
Pittsburgh, PA
Eau Claire, WI
Keep in mind that this appears to be just regular 4G LTE coverage for the Now Network, and not the more advanced Sprint Spark network. Sprint Spark takes into account network conditions, location, and other information to connect to the best frequency to get the fastest, most reliable connection speeds.
Are you living in one of these 17 new markets? Let us know how you like the new LTE speeds that Sprint is bringing to your area.
Source: Sprint via Android Police
They can add LTE to a craphole like Danville IL, but wont flip the switch on Denver, CO? smh

big cities are harder than crap holes because they have to negotiation construction and rights to build onto buildings they don't own. In small areas it's not a problem. You pub up a couple towers on roofs and you're done. In a city you have tons of buildings not willing to let you upgrade your equipment without altering a lease. If you need more rooftops well you have to reach agreements with the building owner who could be asking for stupid money. Plus they may need more towers to cover more people, and awkward places like subway stations and tunnels enough to penetrate building, etc.

So has sprint coverage improved at all? One day I'm gonna have to get off my parents plan and I need to start looking at carrier options.

It's been improving on a slow clip but in the right direction I've seen it's progress for over a decade Sent from the iMore App

i think it depends. I'm still on a 4s so only have 3g, They've upgraded all the towers around me. But I don't get any faster 3g even after upgrades. When you get near the coast my phone gets zero data and i can clearly see other phones getting reception. Also my friend has an nexus phone with lte and he doesn't get a signal here. I do know how well your reception is also has a lot to do with the actual phone. It could be my 4s just sucks. My area is supposed to have Spark but I don't have a LTE at all let alone spark so maybe it could be better if i had a newer phone but I just don't know. The biggest plus is it doesn't have the ridiculous prices of other networks. but when I get a new phone i may be going to tmobile. I will say, in my area data for all cell carriers is not good even Verizon.

Im in the same predicament.

Nothing within 1000 miles of here. Oh well.
Get the best of iMore in in your inbox, every day!
Thank you for signing up to iMore. You will receive a verification email shortly.
There was a problem. Please refresh the page and try again.